The famed Kawasaki Z1, featured in the cult 1974 Aussie bikie movie, Stone, is making a comeback of sorts as the Z900RS.
The Japanese company has released an official video with glimpses of the new bike based on the Z900, but with some modern touches including an LED headlight and upside-down forks.
At the end of the video they announce that the bike will be unveiled on October 25 at the Tokyo Motor Show.
There is a quick flash of the original '70s Z1 in early in the video, but we only get to see short and obscured glimpses of the new bike.
However, there are a few things we can see.
The trademarked RS stands for "retro sports", so like the Z1, it has dual instrument pods, high and wide handlebars, cable clutch, "insect-antenna" mirrors and a circular headlight.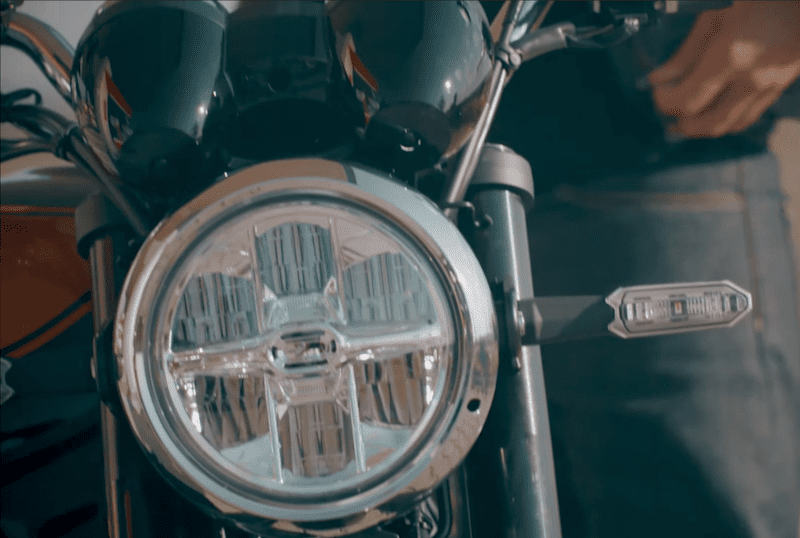 However, unlike the Z1, it has a short front fender, LED indicators and we think we can see a second disc in one far-off shot at a remote service station.
Also, don't expect the trademark Z1 header pipes, single disc or bench seat.
It's expected to be based on the current Z900, so there would have to be an awful lot of frame and major styling changes to come anywhere near the original and best!
The Z900RS would also be powered by the Z900's liquid-cooled 948cc engine (73.4mm bore and 56mm stroke) with 91.2kW of power and 98Nm of torque.
There has also been talk of the retro W800 being killed off by the Euro 4 standards and replaced by a water-cooled W900. Perhaps the Z900RS will be the replacement.