The supercharged Kawasaki Ninja H2 will cost $33,000 in Australia and the track-only H2R will cost $60,000 when they arrive early next year.
You will have to add on-road costs to the H2, but obviously there are no on-road costs for the H2R.
Kawasaki Australia spokesman Rudi Baker says they have already received orders.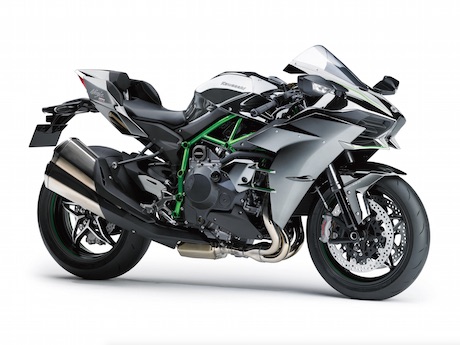 "Dealers are telling us they've had people handing over big wads of cash," he says. "I heard in one case a guy paid $10,000 and say what's it going to take to hold one for me."
Kawasaki told a dealer conference last week that they would call for nominations to be a H2 dealer.
"They have to be able to offer the proper service follow-up and have the proper training, but there will be representatives in every state," he says.
The street-legal Kawasaki Ninja H2 was unveiled at the EICMA shown in Milan last week after weeks of media hype and no fewer than 23 online video teasers.
It will have 147.2kW (200ps/197hp) of power at 11,000rpm and 133.5Nm of torque at 10,5000rpm, but the supercharger will boost that to 154.5kW (210ps/207hp) and 140.4Nm.
The powerful track-only Ninja H2R was released in October at the Intermot show in Cologne.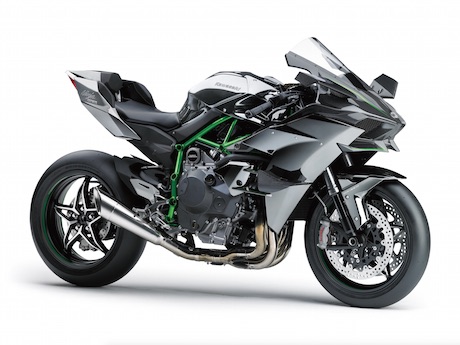 Kawasaki has now revealed output figures for the H2R as 228kW (310ps/305hp) at 14,000rpm and 165Nm of torque at 12,500rpm. With maximum ram air, power literally blows out to 240kW (326ps/321hp).
Rudi says they will have enough supply arriving to cover existing deposits, most of which are for the street version.
"From a Kawasaki point of view I think the reason they made it is quite simply because they can," he says. "They had the capacities in the different facets of the business to make a masterpiece. They pulled it all together simply because they can, which is great.
"I anticipate there will be demand for it as well. Build it and they will come."
The Ninja H2 will cost $25,000 in the USA and $35,000 in New Zealand.
Rudi says they are not contemplating a H2R one-make racing series nor entering any existing race competitions. However, we can expect to see some private entries.