Australia's top-selling bike, the Kawasaki Ninja 300, is now available in new colours and a special edition.
The Kawasaki Ninja 300 (read my review here) now comes in Kwaka lime green in ABS or non-ABS, plus a new black, white and red special edition in non-ABS with a special tank pad and decal on the tank, a stunning orange and black special edition with ABS and the white model is back by popular demand in ABS and non-ABS.
Models with ABS are $6699 and non-ABS are $6199, while the special edition is $6899 (on-road costs not included in pricing). The Ninja no longer comes in plain black.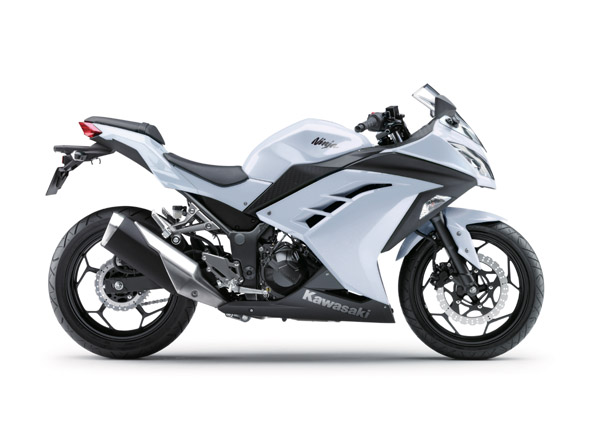 The model had been recalled for brake and stalling problems but is now back on sale.
Kawasaki Australia national marketing assistant Rudi Baker says all units that have been returned to the dealerships for repairs have been or are being reworked. "The only units out that have not been reworked yet are those customers who are yet to return to their dealership to have it undertaken.
"All 2014 models in the marketplace are unaffected."