Not only does the supercharged 2019 Kawasaki H2 come with a 15% power boost to 171kW (230hp), but has "mirror" paint that heals itself if scratched!
Yes, we're all excited about one of the fastest bikes on the planet having more power, but not many of us are able to afford the current $34,000 price tag nor the seeding fines and accumulated points!
There's a lot of other updates, but the one that really tickles our fancy is the special mirror paintwork that has a self-healing surface to fix those niggling scratches.
Healing paint
This is something that could eventually flow to other bikes and help ease the anguish riders get when they scratch their pride and joy.
Apparently the stunning mirror paint has been a nightmare for riders to keep looking stunning as it cops scratches from road debris.
Kawasaki's new paint includes a special top coat that they say repairs some minor wear and tear.
The top coat contains microscopic hard and soft pieces that Kawasaki says acts like a "chemical spring", absorbing small impacts.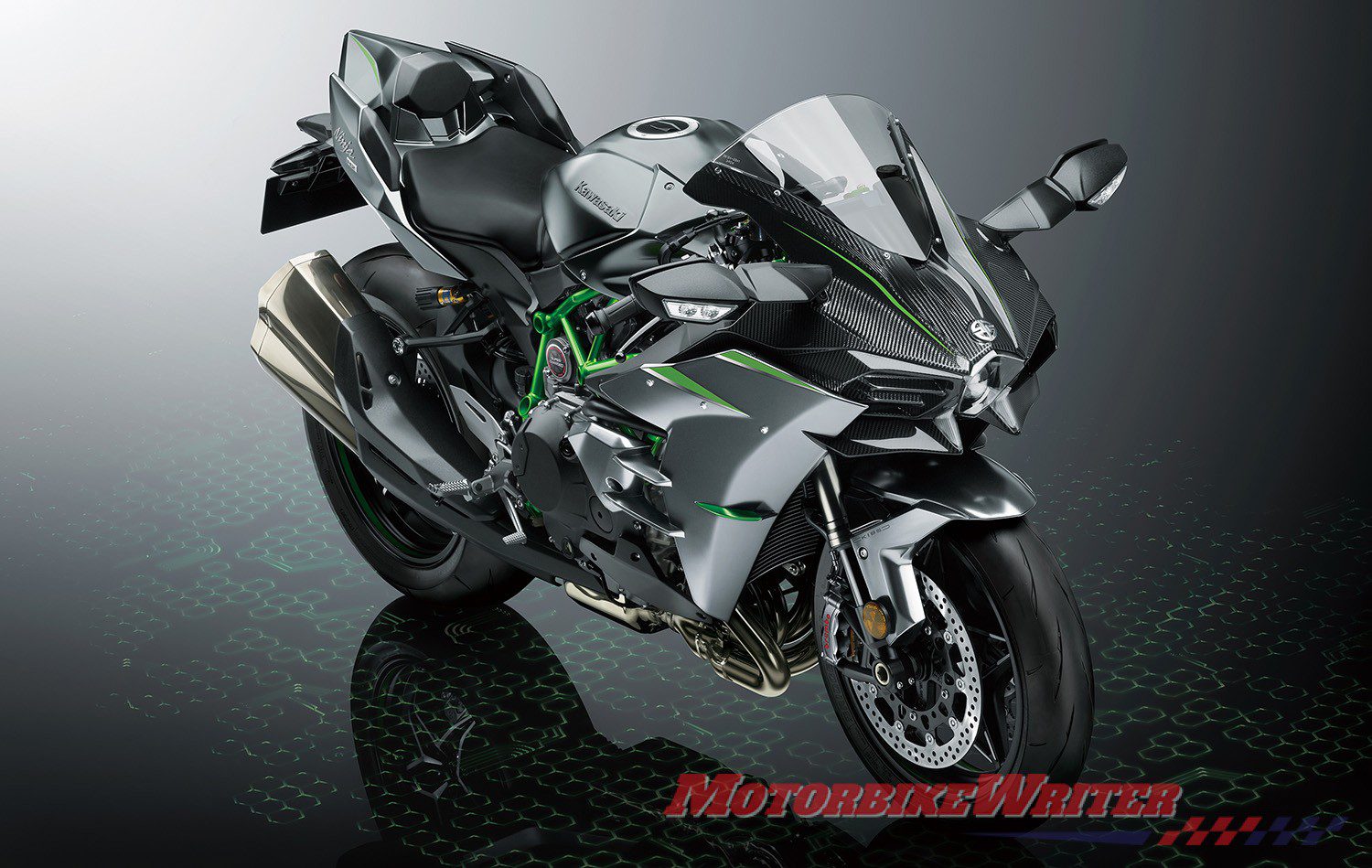 However, it only works in warm climates and can take up to a week to self-repair.
It's also only good for tiny marks and still won't fix those annoying scratches you get from keys, belt buckles and zippers.
But it's a start and we;'d love to see it included in other bikes.
The 2019 Kawasaki Ninja H2 will come in Mirror Coated Spark Black, the H2 Carbon comes in Mirror Coated Matte Spark Black/Golden Blazed Green while the track-only H2R is in Mirror Coated Matte Spark Black.
Australian arrival and pricing has yet to be confirmed.
Power and tech
The power increase comes from a new air filter, intake chamber, spark plugs and ECU developed from the H2SX.
Kawasaki says there is no decrease in fuel economy, but the massive and ugly exhaust on the H2 remains.
Other updates include improved Brembo's new Stylema monoblock calipers brakes, full-colour instruments and new Bridgestone RS11 rubber, although the H2R keeps the Battlax V01 tyres.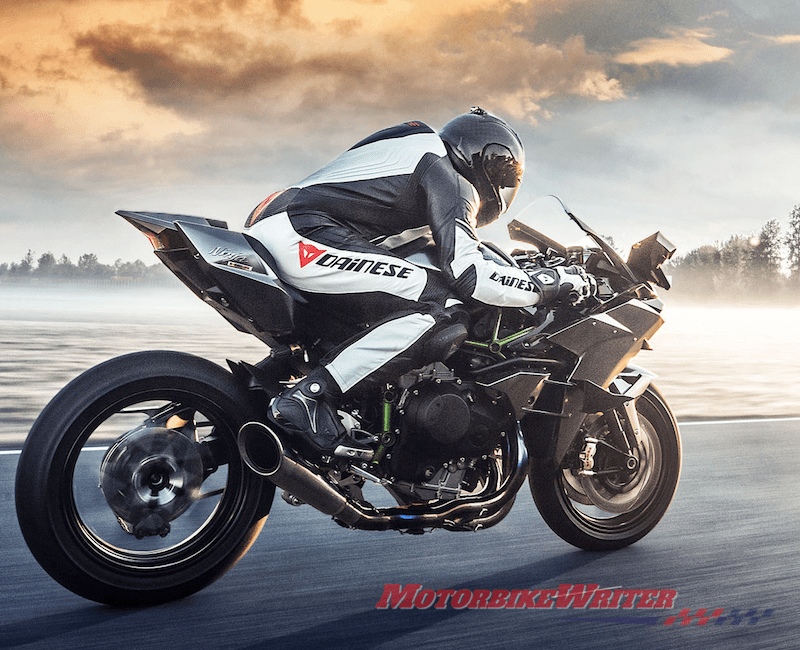 The radial-mount four-piston Stylemas are smaller and lighter for better heat management. They come with 330mm discs and Kawasaki's KIBS ABS.
Their instrument panel now has four display modes, self-adjusting brightness, a choice of black or white background and Bluetooth connection to the Rideology app from the H2SX.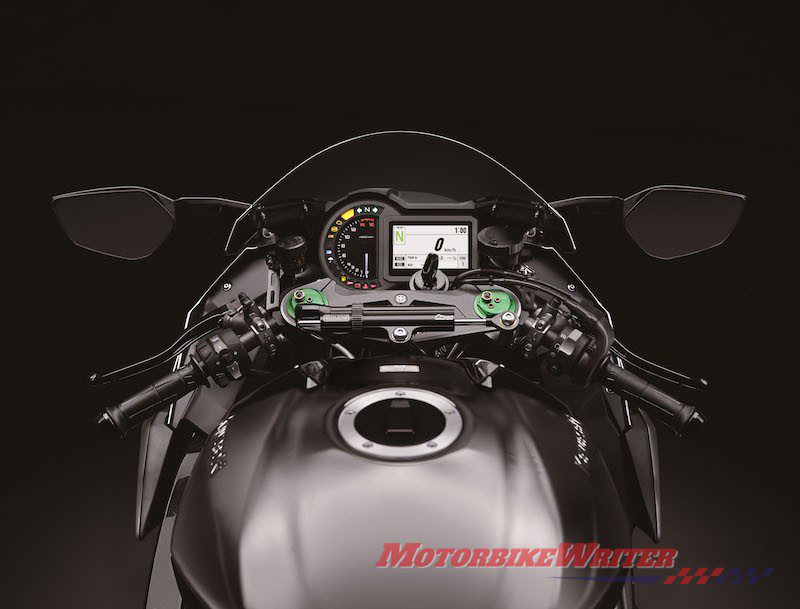 The Rideology app displays a lot of bike information on your smartphone such as fuel level, battery charge, GPS tracking, speed, engine speed, gear position, fuel mileage and service intervals.
(Be aware that some of the information could be used against you as self-incriminating evidence!)
You can also use the app to display and adjust the bike's electronic settings such as engine mode and quick shifter settings.
It works the other way, too. Your phone can send information to the bike's instruments such as incoming calls and messages.