Kawasaki used to supply engines for esoteric Italian motorcycle manufacturer Bimota and now they are collaborating to share engineering ideas such as hub-centre steering.
The first result of their collaboration is the upcoming Tesi H2 powered by a Kawasaki H2 supercharged 998cc inline four.
Not only is it propelled by the stonking supercharged H2 engine, but there is a fair bit of H2 in the "origami" design.
It now appears that the bike is near production with this image on the Bimota social media.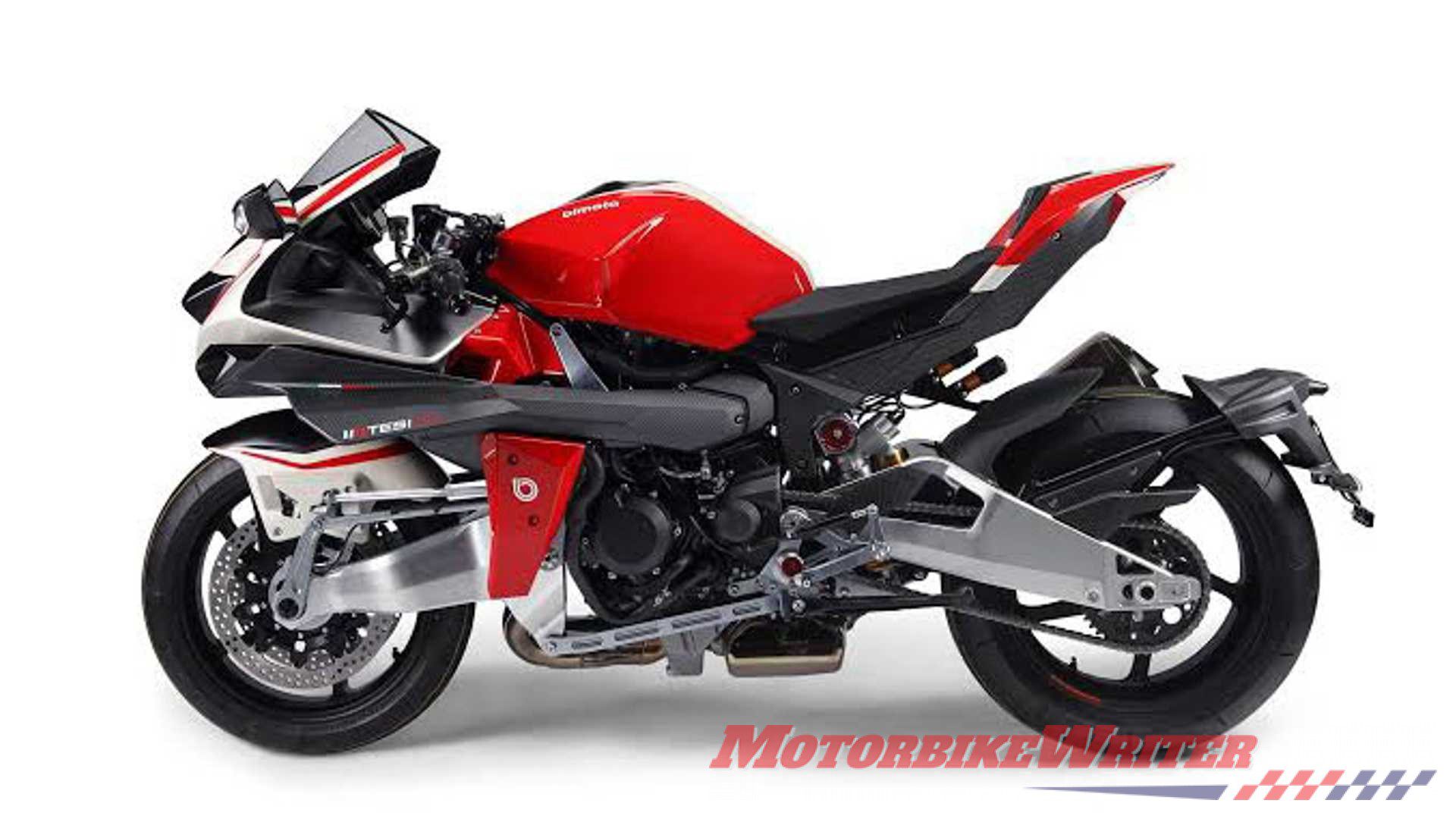 In a reciprocal arrangement it seems Bimota's predilection for hub-centre steering may make its way into a future Kawasaki.
The Japanese company has recently applied for a patent for a strikingly similar front suspension setup.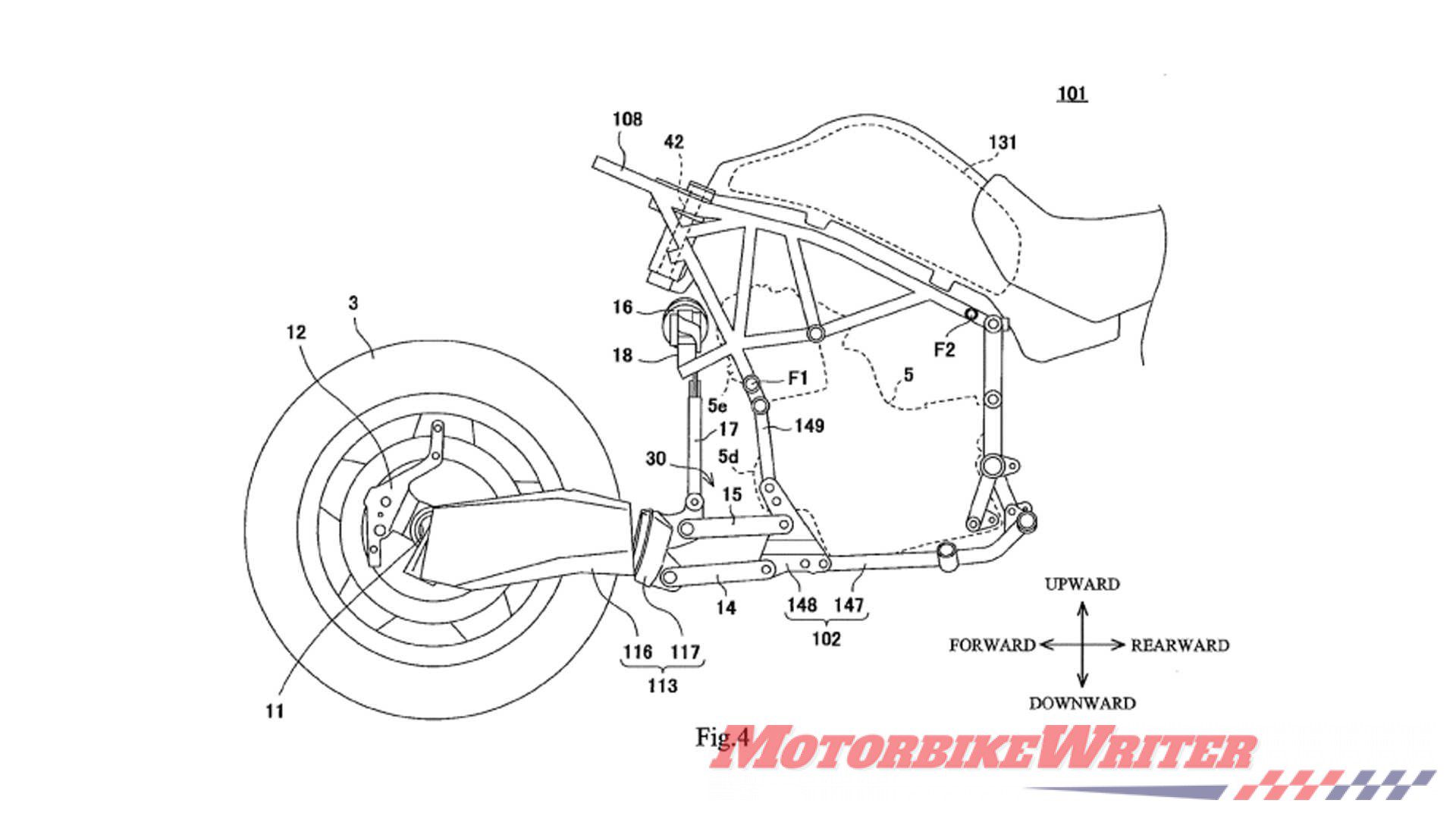 Don't you think it looks very much like the Tesi H2?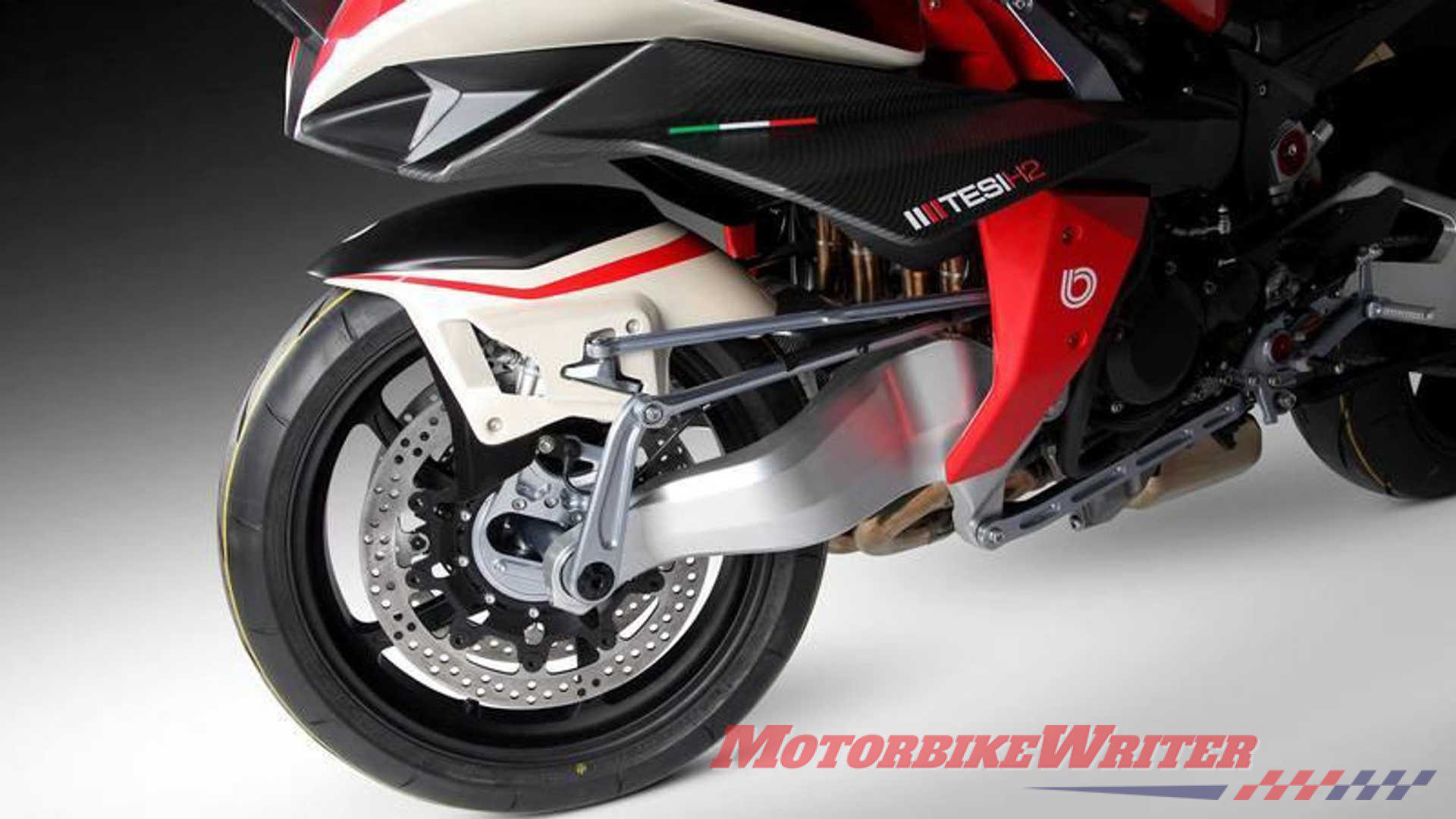 Hub-centre steering
Hub-centre steering has been around since 1910, so it's interesting that Kawasaki would ask for a patent.
Perhaps their design is slightly differennt.
It typically has the steering pivot points inside the hub of the wheel, rather than above the wheel in the headstock as in the traditional layout.
Australian film animator and self-taught engineer Ray Van Steenwyk has also invented a variation of the hub-centre arrangement.
It's called the Motoinno TS3 and is based on an air-cooled Ducati 900 SS.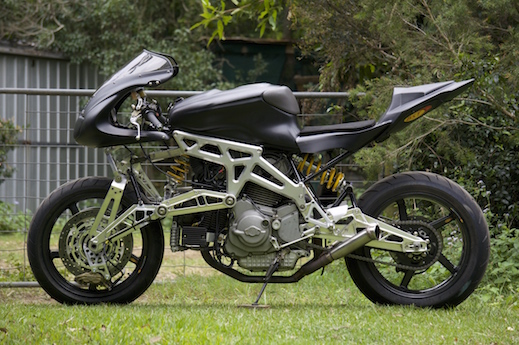 They claim the advantages are no dive under brakes, adjustable rake, a tighter turning circle and improve corner handling.
we've also seen huib-cetre steering making a bit of a comeback in some electric motorcycle designs such as this Japanese Zec00.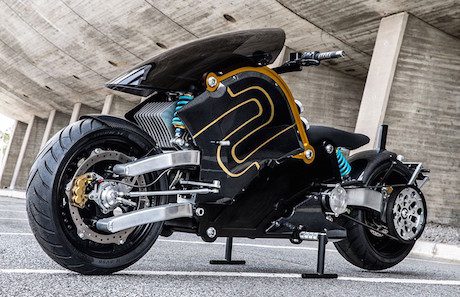 Tesi H2
Meanwhile, there is no word yet on price for the limited-edition Tesi H2, but there is a rumour it will be near $A100,000.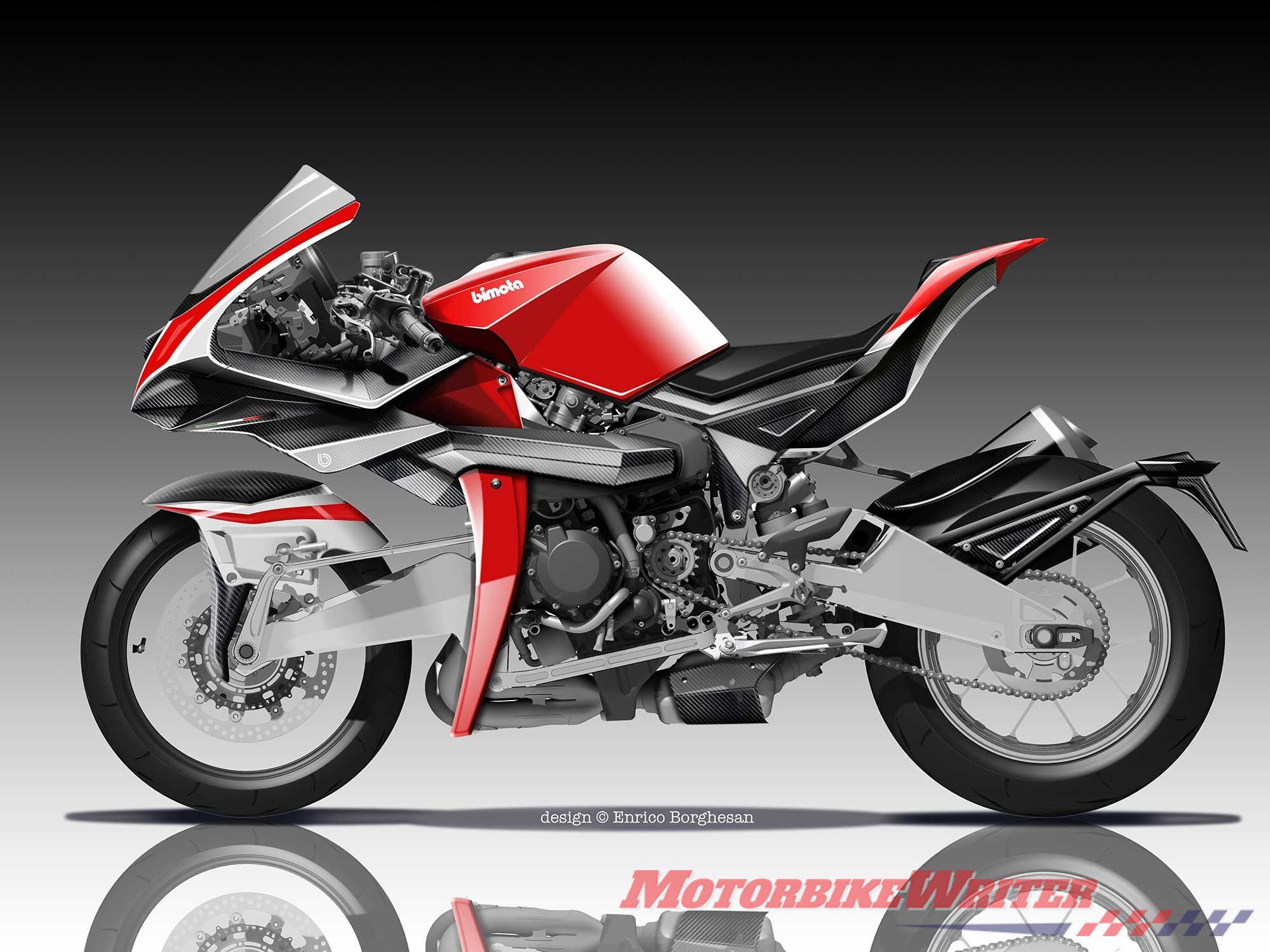 However, you can bet it will be eye-wateringly expensive being fettled with Öhlins suspension, Brembo brakes, plenty of carbon fibre and CNC machined bits and pieces.
As a guide, the current Ducati-powered Tesi 3D EVO is $A50,890 and the Tesi 3D Naked is $55,990.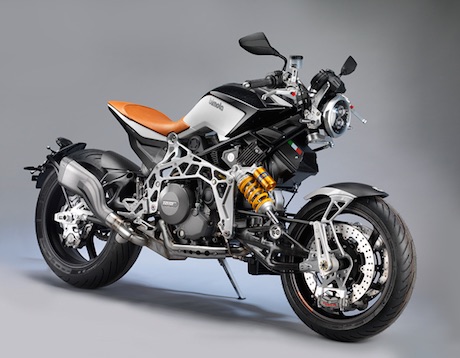 That's a lot more than the current Kawasaki H2 at $29,290, H2 SX SE at $34,999 or the Carbon version at $40,400.
Most significantly, the power figure has now been released and it's the same as the H2 at 170kW (228hp), not like the track-only H2R at 240kW.
The current Tesi 3D models are powered by a 1078cc Ducati air-cooled engine from the old Monster 1100 which only outputs 78kW.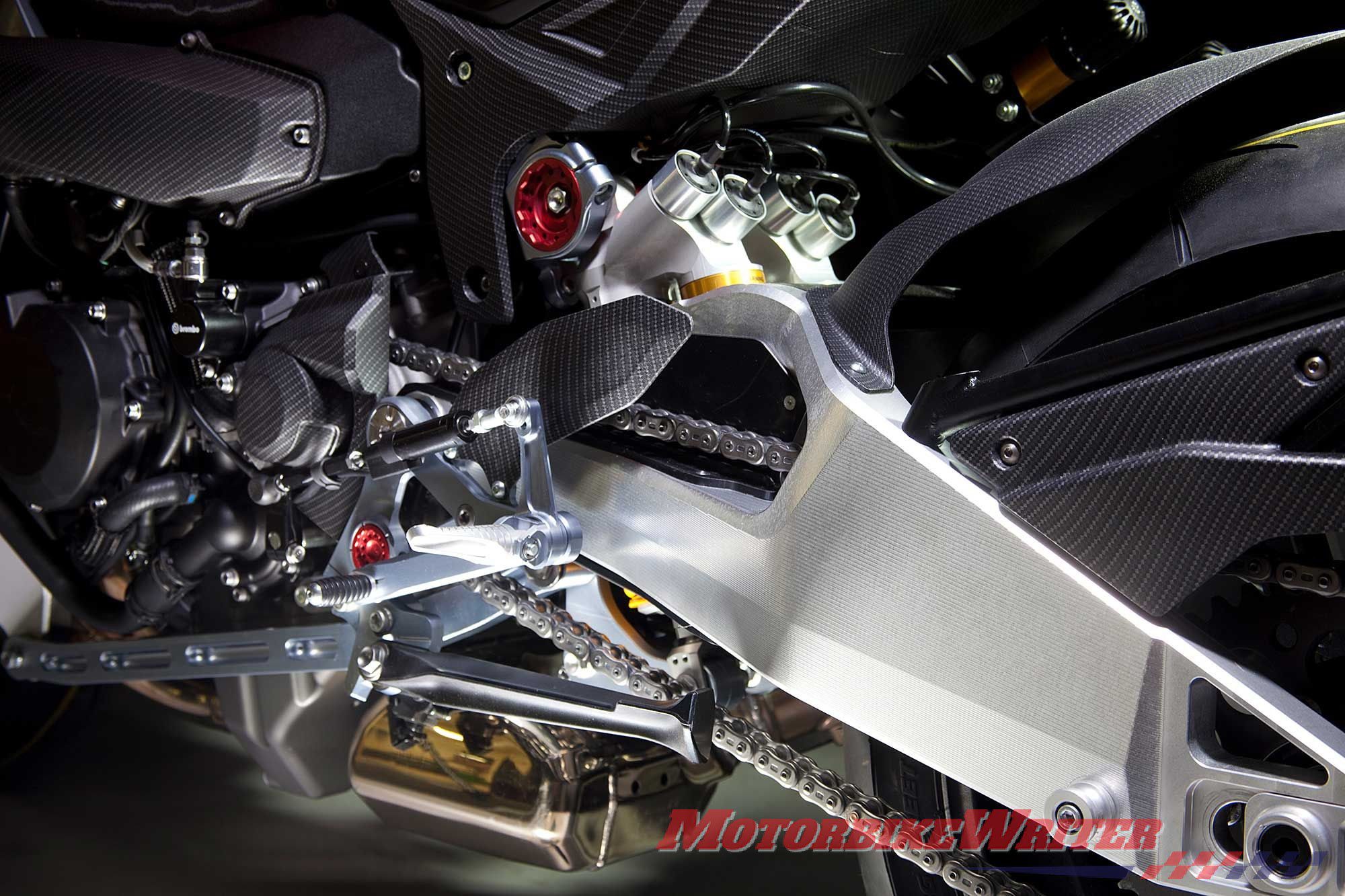 Tesi H2 will also be 24kg lighter than the H2 at 214kg, despite the seemingly heavy hub-centre steering.
Bimota history
Bimota has worked with Kawasaki before, using their engines and we expect the new ownership arrangement to result in more collaborative models.
The Italian boutique manufacturer was founded in 1973 in Rimini, Italy by Valerio Bianchi, Giuseppe Morri, and Massimo Tamburini who designed the beautiful Ducati 916 and equally elegant MV Agusta F4.
They have also had relationships other motorcycles manufacturers such as Ducati and the other Japanese manufacturers.