Today, Suzuki is revealing a test model that will premiere the brand's solo ventures into hydrogen tech. 
As we already know, Suzuki previously lent their efforts alongside Yamaha, Honda and Kawasaki to create "HySE." The "Hydrogen Small mobility & Engine technology" consortium focuses on hydrogen tech, though strictly small mobility only.
You can imagine, then, how big a step it is for Suzuki to announce a power platform capable of taking their beloved Burgmann scooter for a hydrogen-hyped tootle.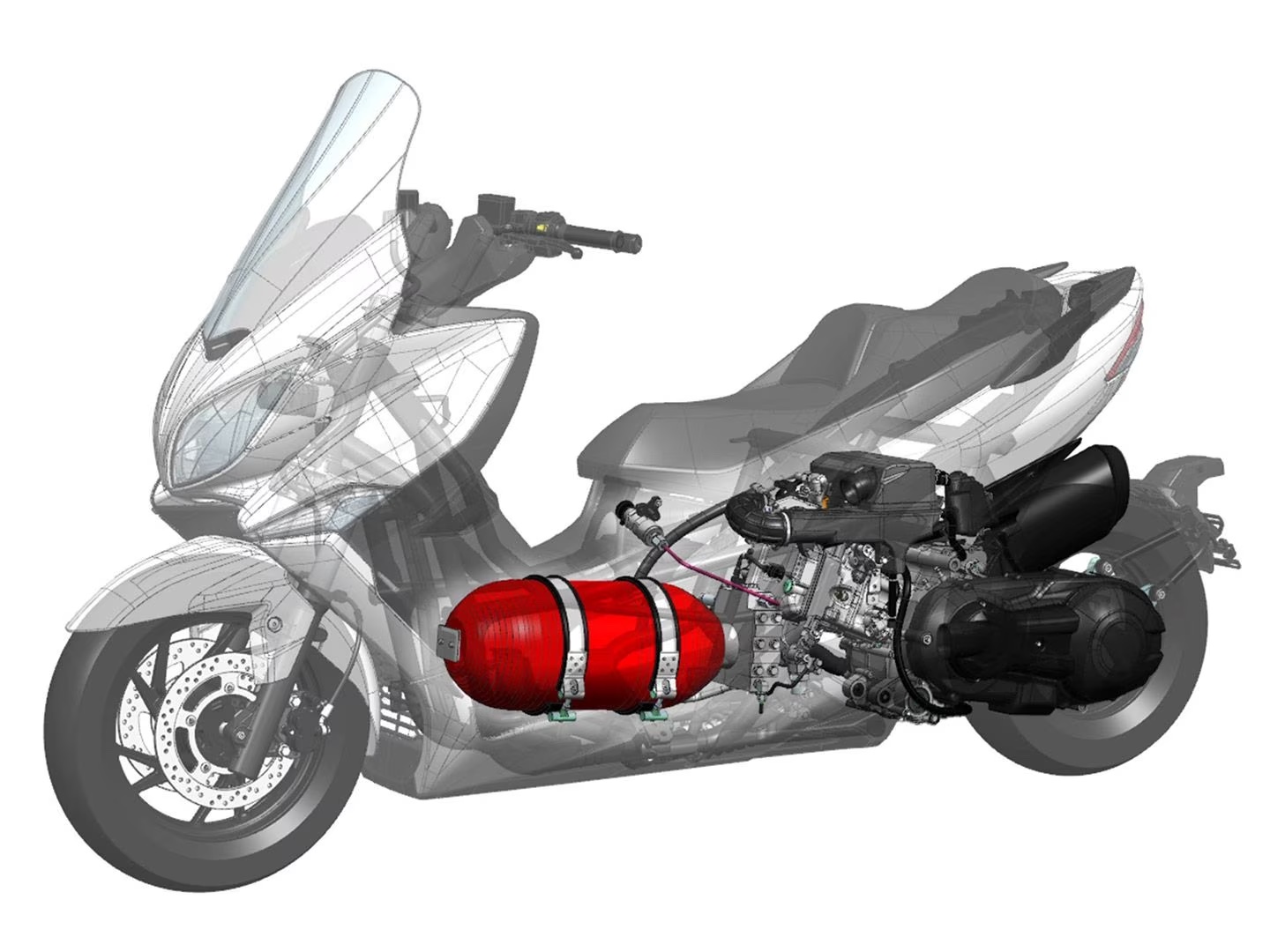 Suzuki's Burgman lineup currently shows off ICE power, but the BURGMAN 400 ABS test model being showcased today will, according to Suzuki's release, have a synced-up hydrogen tank pressurized to 70 MPa, or megapascal (Ben Purvis from CycleWorld tells us this is around 10,000 psi).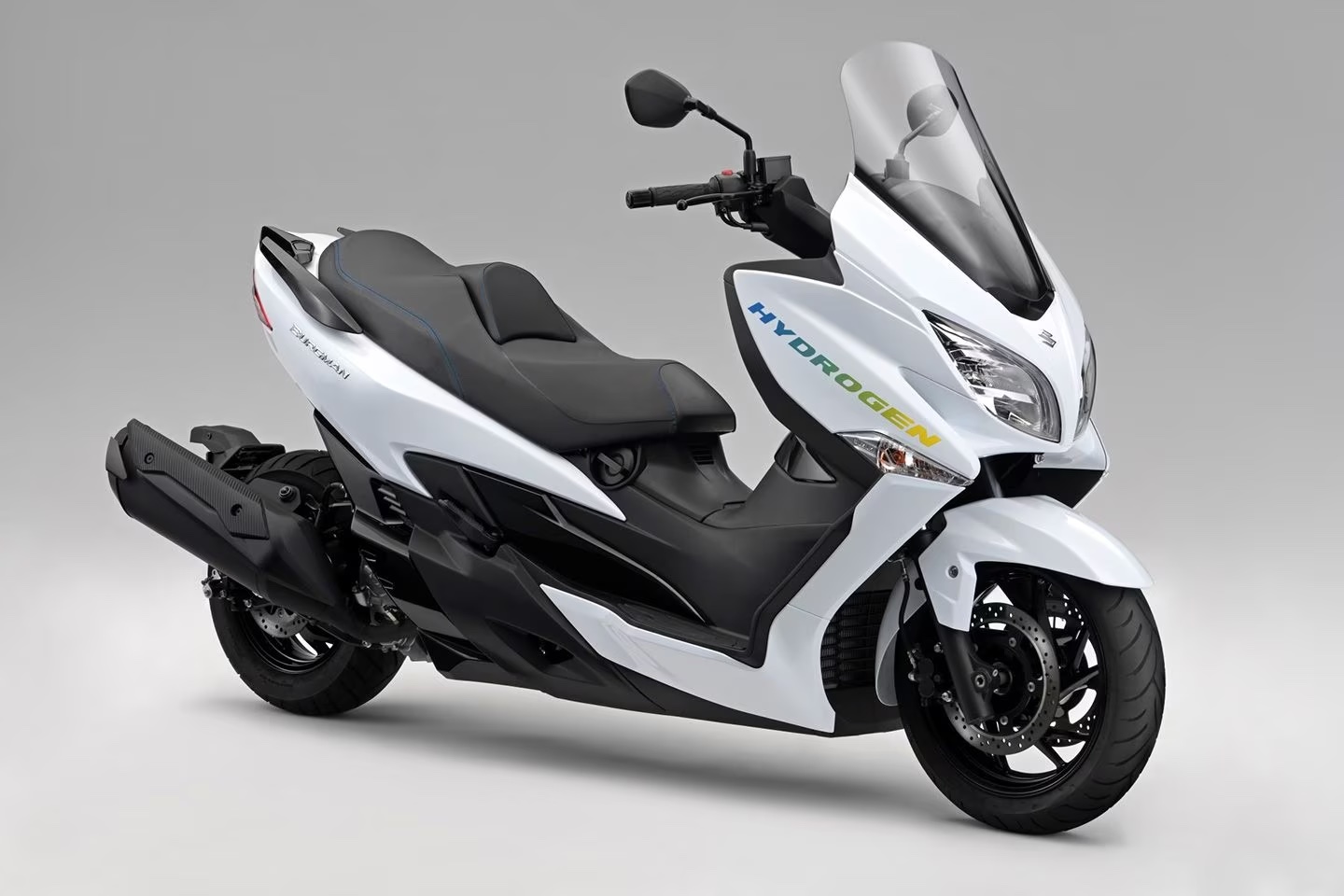 To make room for all of this punch potential, the single-part swingarm/engine is moved back a whole 8 inches, lengthening the wheelbase; that's right, this Burgmann will still have an engine, it's just been reworked to handle hydrogen. 
Particulars aren't yet out on which of the ICE components have been recycled for this zero-emission intention.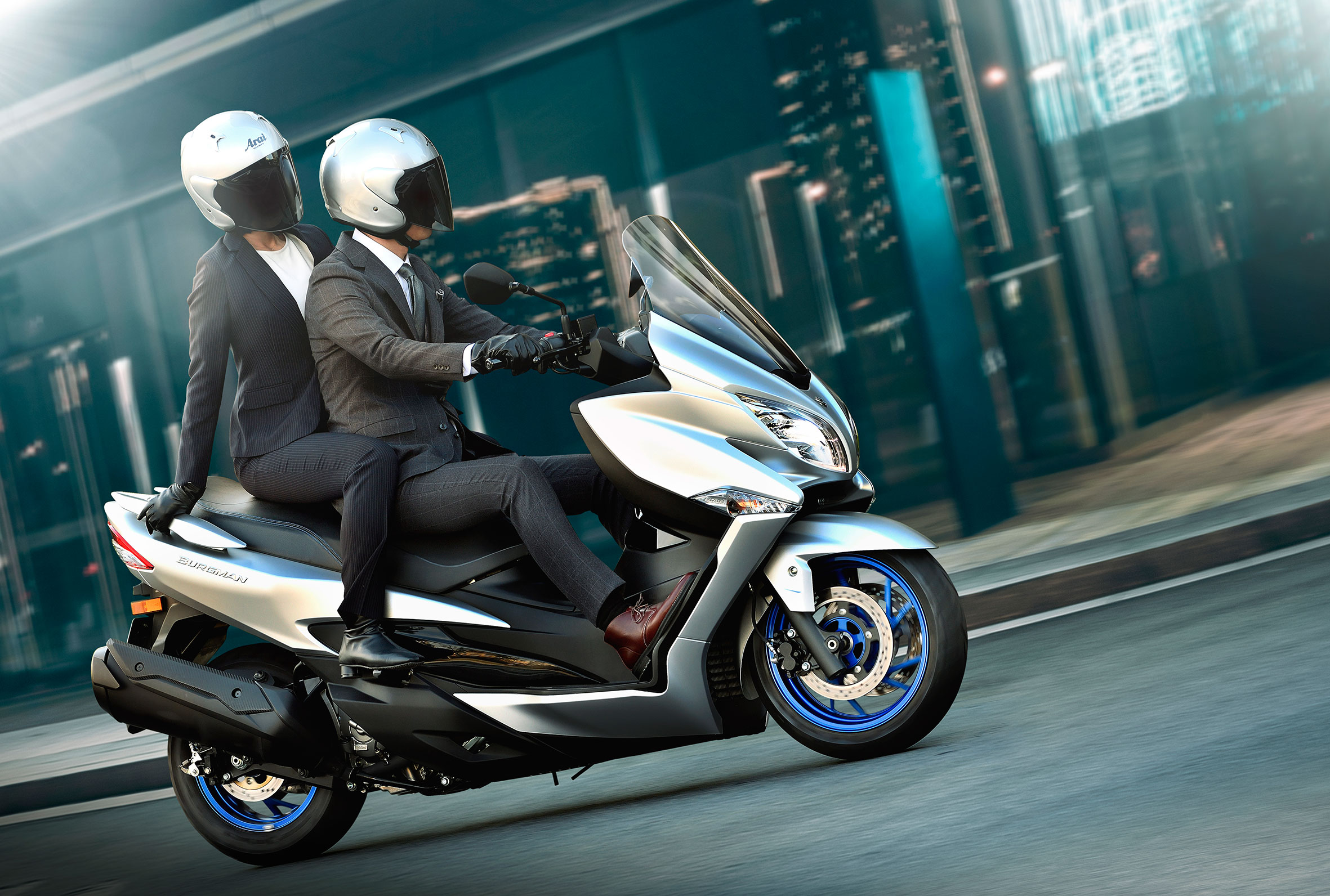 With Suzuki's role in "HySE" being to handle "functionality, performance, and reliability of the hydrogen-powered engines," we can't wait to see how the Japanese marque continues to implement what they've learned into future prototypes.