We've had a request from the Laverda Club of Queensland to help clear the Italian motorcycles of deceased member "Rocket" Rod Yeoman on behalf of his widow, Del.
So it's your chance to pick up an Italian gem and help out at the same time, according to Club secretary Joey Gittoes says. 
"For those of you who knew him, he was a great person and a wealth of knowledge if you ever got locked into a conversation with him regarding motorcycles," says Joey.
"Please take into account that Del is still grieving the loss of Rod so I would appreciate it if you spare me any ridiculous low-ball offers.
"The bikes will be available to inspect at some point through Rod's mate Alf Carter. They are located on Queensland's Sunshine Coast."
Rod's Laverda Alpino 500cc has already sold, but the rest are still available. See below for prices and photos.
The Laverda Club of Queensland runs the annual Laverda Concourse every July which is considered the largest motorcycle club show in Australia. It also raises a lot of money for charities such as Make a Wish Foundation and the Racesafe Medical Team.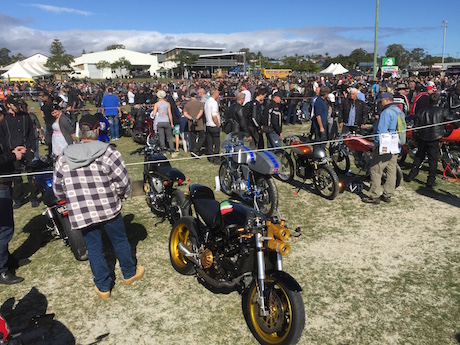 ROD'S ITALIAN BIKES
1981 Moto Guzzi Monza V50: (but re-engined to 650cc), red and green, unregistered, odometer reads 13026km (+100,000). Offers of $5000-$6000.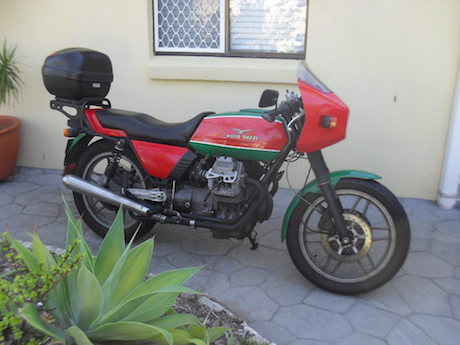 1981 Moto Morini 500cc: Red, unregistered, odometer 40,059km. Offers between $5000-$6000.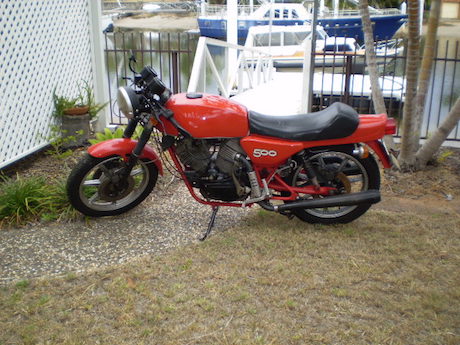 1979 Moto Guzzi SP1000: Red and Silver, imported from USA, unregistered but has certificate of modification (22/1/15), odometer 34,431 miles. Offers around $7500.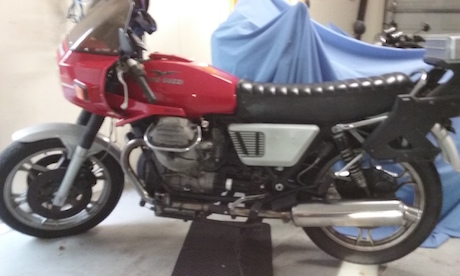 1988 Moto Guzzi California 3 1000cc: Silver, unregistered, odometer 50,247km, price $3500.
For more information or to inspect the bikes, contact Club Laverda by email.