Kawasaki Should Call This Ninja Raiden
A recent patent popped up that shows a novel idea coming from Kawasaki for an electric Ninja 400. The patent was filed all the way back in 2013, but it just recently got published. While an electric Ninja 400 is cool, what's most interesting is the swappable battery tech. The patent shows an electric motorcycle that can have its entire guts pulled out the left side rather easily. 
The left side of the motorcycle opens up and the whole battery can be removed. This is an interesting way of doing things, and it's also pretty smart. You could remove it and pop in a new, full-charged unit easily. The bike would have a tubular frame with hinges on the side to let the power unit out.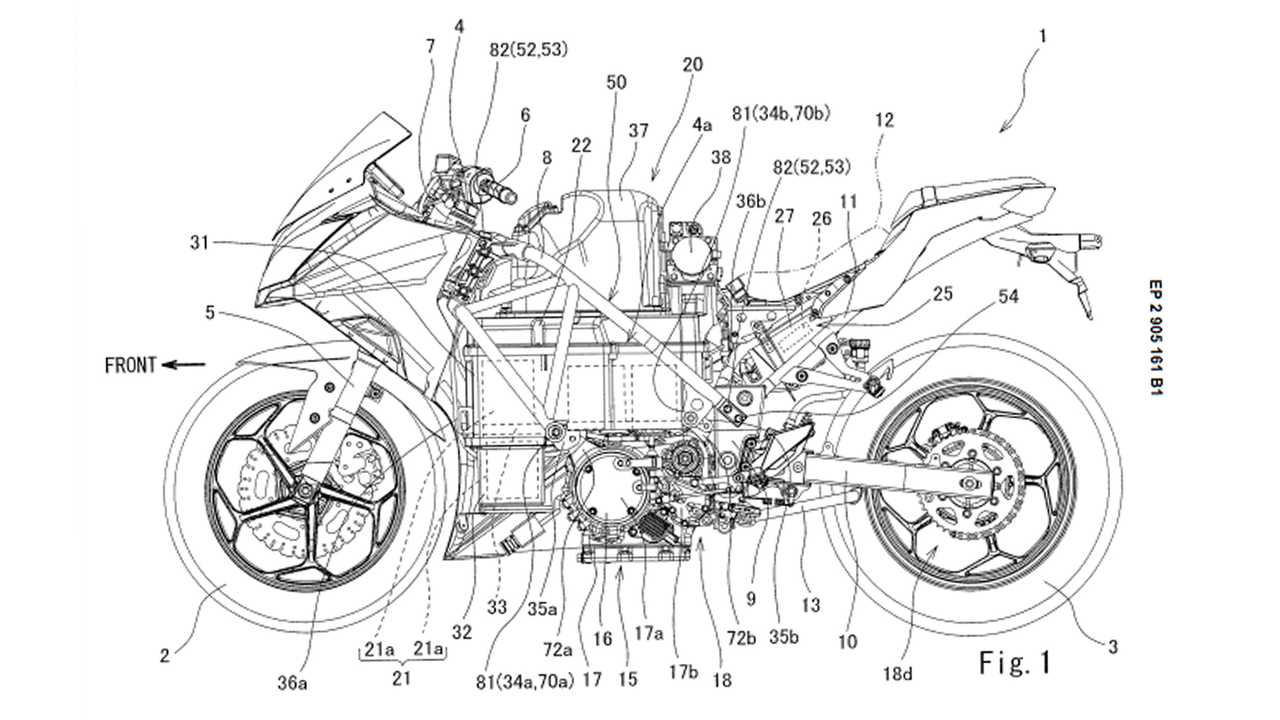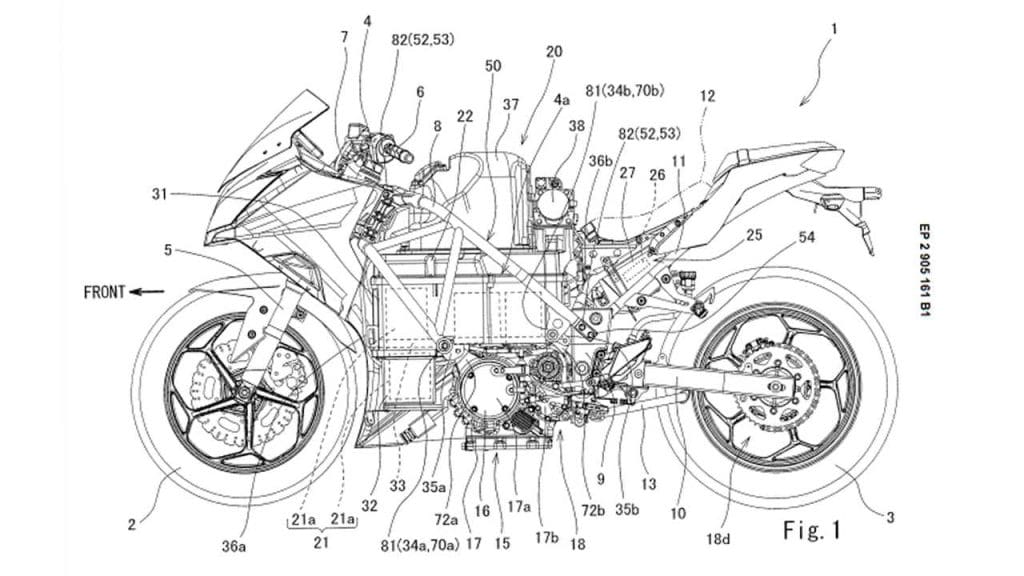 Being able to remove the power unit like this would also make maintenance extremely easy to do. You could remove it, do what needed to be done, and then replace it without having to deal with everything being so tightly packaged. Of course, electric powertrains don't need nearly as much maintenance as internal combustion engines, so maintenance isn't really a big deal. 
With the news of the Japanese motorcycle manufacturers teaming up to create swappable batteries, it's interesting to see that Kawasaki had a solution all along. I wonder if this design will be used by Honda, Yamaha, and Suzuki at some point.