An inquest into the death of a rider who hit a pothole on a newly opened bridge is expected to highlight the risk for motorcyclists of poor road design and poor maintenance.
James Hughes, 50, died when his Ducati 900S hit a massive pothole at the Oallen Ford Bridge near Goulburn in NSW on October 4, 2015. His bike veered and struck a railing, and he fell five metres to his death on the river bank below.
His partner Melissa Pearce says the pothole was one of several that developed shortly after the new bridge was commissioned and that workers fixed the pothole after the crash.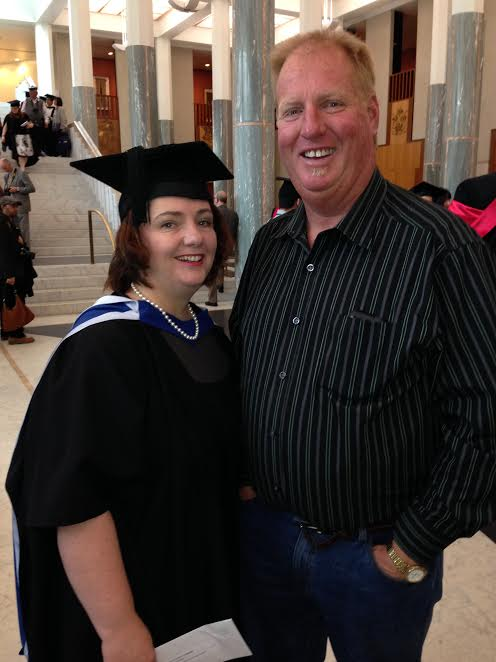 Police do not believe James, who was an experienced rider, was at fault or speeding.
The bridge had only been open three weeks and had already received complaints about the road surface.
The inquest is being held at Goulburn court house before Deputy State Coroner Teresa O'Sullivan on November 30 and December 1. Ms Pearce is funding her own court costs and council staff men bars are being funded by council.
Melissa says her legal team believe council will be held accountable.
(Watch the following video to the end to see how big the pothole was.)
"It won't change anything for me but I hope we get some recommendations that help highlight the risk for motorcyclists of poor road design and especially poor maintenance," she says.
"I hope to get answers on what happened and why, so I can come to terms with it and it doesn't happen again. I wouldn't want anyone else to go through what I have."
She says the coroner will look at the actions of the council in roadworks, design and maintenance.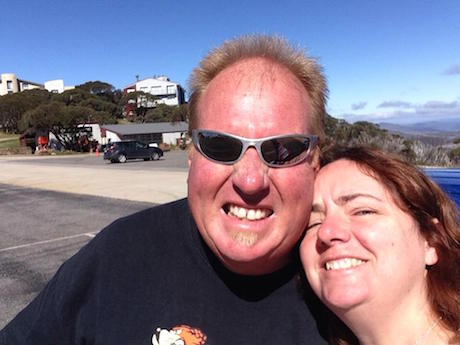 "It is very clear that the council were aware of the pothole and problems with the design of the road (camber etc) and that they used the wrong road surfacing (two-coat bitumen instead of asphalt)," she says.
"I really hope that the inquest will help to lead the way for change when it comes to councils and how they deal with road maintenance. There has to be more accountability. If this can help to raise the profile of the impact of poor road maintenance and accountability of councils to ensure timely attention to road surface damage, and if it helps to prevent even one death then it will be worth the fight. 
"The coroner has identified the issue as there being a pothole which the council knew about but failed to repair. So she is going to be looking hard at their processes and whether their response to the knowledge of the pothole was appropriate or timely enough. From the many statements from witnesses and police investigation etc, there is no doubt he hit the pothole.
"And there is no question that they knew about it for some weeks beforehand."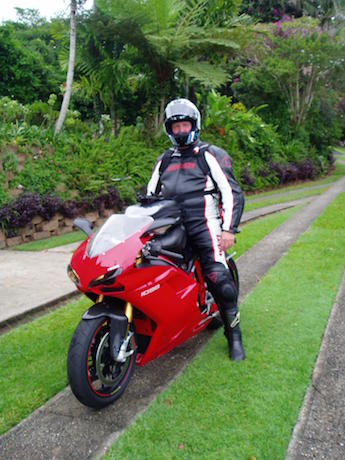 Melissa has also asked her barrister to raise the issue of the type of barrier used.
"I have also asked them to examine what risk assessment is used for vulnerable users such as motorcyclists as the risk is so much higher than for other road users," she says.
This is yet another sad case of riders coming to grief in potholes or roadworks here and around the world that we have documented in MotorBikeWriter.
Maurice Blackburn Lawyers principal Malcolm Cummings says authorities and roadworks contractors have an obligation to provide safe roads.
"There is a general duty at common law to ensure that work that has been performed doesn't put riders in a situation of danger," says Malcolm.
"As a general principle where negligent road works or maintenance results in damage or injury there has been a breach of common law."