It may be Friday the 13th, but it's also International Blood Bikes Awareness Day and an opportunity for riders to give back to their community in a meaningful and fun way.
The Blood Bikes movement began in the UK some 25 years ago and has since spread to Ireland, Hungary and, in 2019, it was established in Australia. 
Blood Bikes Australia founder Peter Davis says they now have 340 volunteer Aussie riders who offer a free, last-resort transport service for healthcare providers to get anything from where it is to where it needs to be.
That includes blood samples and even COVID-19 tests.
Volunteers are in all states and Territories of Australia volunteering for 23 healthcare providers.
Peter says that in the past two years they have completed 890 deliveries and are getting busier every day during the pandemic.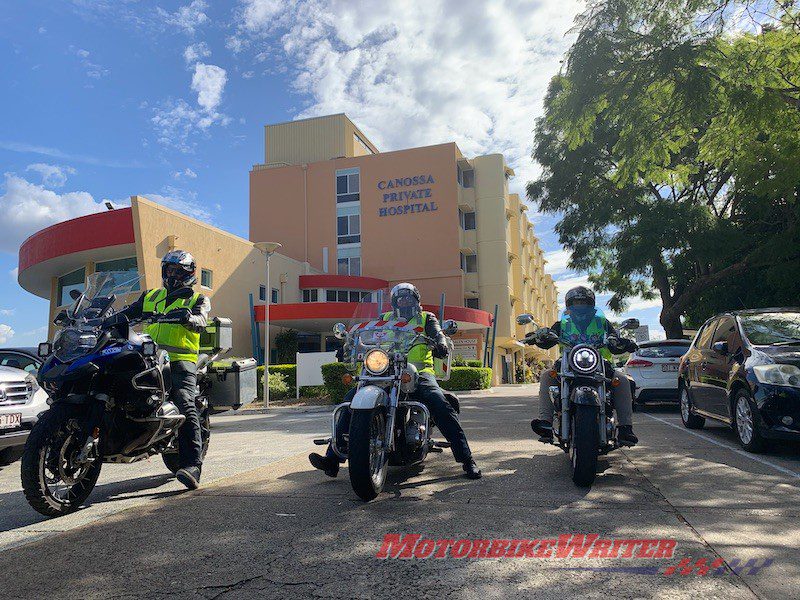 In Australia, Blood Bikers usually only wear their vest while on the job, but on International Blood Bikes Awareness day they will be out and about wearing their vests to lift visibility and awareness of the vital service.
If you would like to volunteer your bike and time, or if you work in a healthcare organisation that can use the service, visit their web site www.BloodbikesAustralia.org.au.
It includes information, videos and contact details. Or you can email Peter directly by clicking here.
Peter says Bloodbikes Australia does not aim to be a primary pathology transport service provider but to offer an alternative to getting an expensive taxi in an emergency and when all usual methods are exhausted.
"Bloodbikes Australia always welcomes more volunteers and healthcare providers for whom we can volunteer," he says.