Challenger is the third new model name Indian Motorcycle has trademarked since last December when they trademarked Raven and January when they added Renegade.
The trademark filings in the US and Europe have got the industry buzzing about a possible model assault from a company which has been fairly steady in its lineup for a few years.
This is in stark contrast to their American colleagues, Harley-Davidson, who are on a plan to release 100 new models in 10 years, including electric bikes and an adventure bike.
All of which begs the question, could the Raven, Renegade or Challenger be electric or something totally out of the box like Harley's Pan America adventure bike?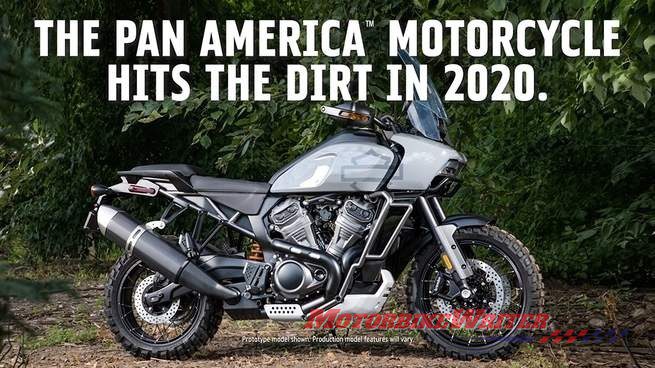 The trademarks are for the names Indian raven, Indian Renegade and Indian Challenger for use on "motorcycles and structural parts therefor" plus "clothing namely shirts, jackets, hats and gloves".
The use of the name "Indian Challenger" is probably to avoid any trademark infringement on the Dodge Challenger pony car.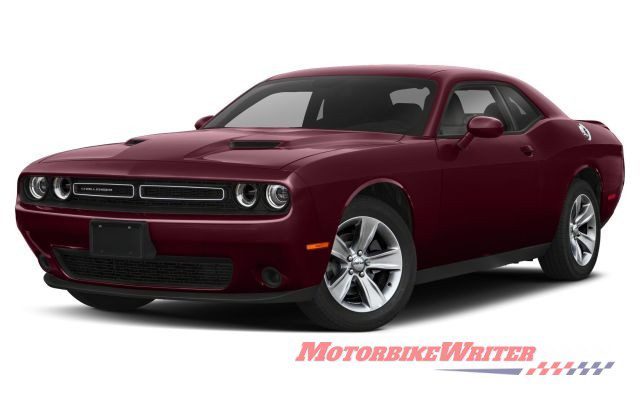 Challenger name
With absolutely nothing else to go on, we have made a few stabs at what we think these models could be.
Apart from the reference to the Dodge muscle car, the name Challenger still has unfortunate ties to the 1986 space shuttle disaster.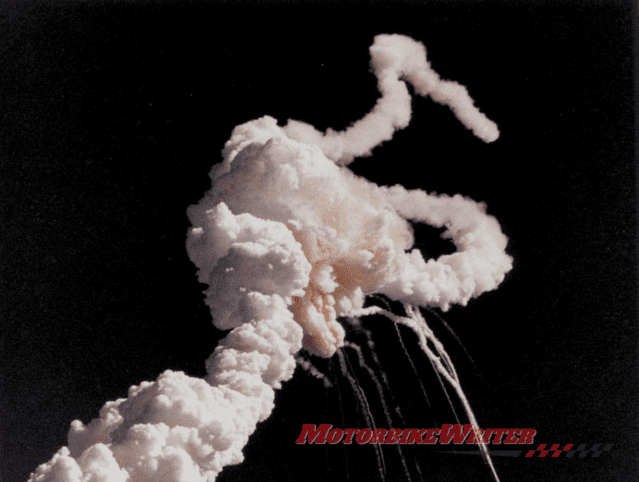 We're not sure how Americans would take to a motorcycle with the same name.
That disaster aside, the name has two connotations for us: a drag-race and an obstacle course.
So they could be producing a drag-style bike like Harley's V-Rod or the new Softail FXDR, which seems to have been a bit of a sales flop.
Or they could be doing an adventure bike like Harley.
But all that assumes they would follow Harley's lead. That's not a wise thing given the current sales troubles of the Milwaukee icon.
Renegade name
A Renegade is "a person who deserts and betrays an organisation, country, or set of principles", so it could be a whole new model.
Jeep has a Renegade model, so maybe the Indian Renegade will be their adventure bike, or even a trendy scrambler.
Or perhaps it's a smaller capacity bike for young rebels.
That would fit into our Learner-Approved Motorcycle Scheme (LAMS) and be a huge leg up for Indian Motorcycle Australia as the learner sector continues to thrive in a slow market.
Renegade could also be a variation of the FTR 1200 which arrives in the next couple of months.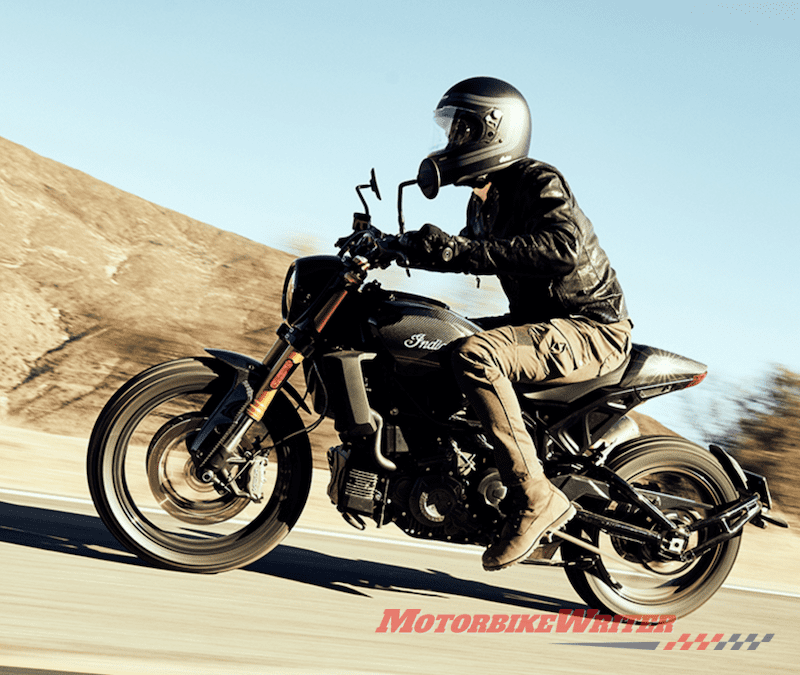 However, they already have the base model, S and S Race-Replica.
Ride away prices for the FTR 1200 are:
FTR 1200 (Thunder Black) from $20,995;

FTR 1200 S (Indian Motorcycle Red over Steel Gray, Titanium Metallic over Thunder Black Pearl) from $22,995;

FTR 1200 S Race-Replica from $23,995.
Raven name
Raven would be a useful designation for blacked-out models.
However, Indian already uses "Dark Horse" for blacked-out versions of their Chief, Springfield and Roadmaster models.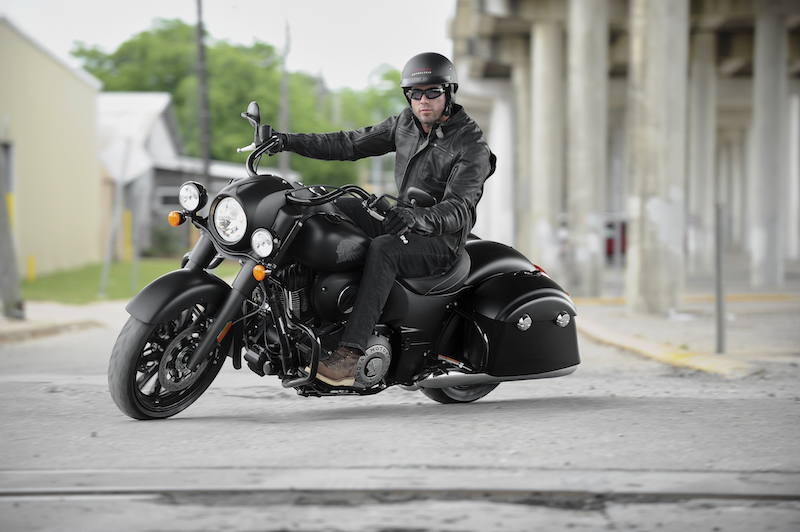 So maybe, Raven could be used to differentiate blacked-out versions of their FTR 1200 street tracker and Scout models from their cruisers/tourers.
Either way, it looks like being another big year for Indian Motorcycle which last year recorded 8.7% sales growth.
This was the highest growth rate of any motorcycle companies in Australia and one of only three to record any growth.
Click here for the full 2018 sales results.