The most popular Indian model, the Scout, is now as cheap as chips with a $2000 price cut and a $1400 stage 1 exhaust thrown into the bargain.
That's the latest advertising campaign from Indian to shift the 2016-plated 1133c V-twin cruiser.
But the $2000 price drop to the bargain ride-away price of $16,995 is strange.
Our last review in 2016 listed the bike at the ride-away price of $17,995 yet pricing information from earlier this year set the bike's price at $19,995.
So now you can get any remaining 2016 stock at a price up to $3000 cheaper than the current model.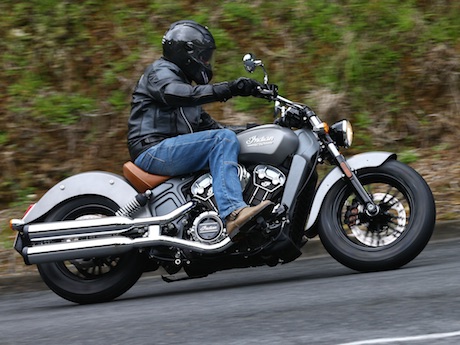 This yo-yoing of prices certainly doesn't do much for the owner nor install any confidence from the buyers.
Still, you can't deny it's a bargain with a stage 1 exhaust thrown in that's worth more than $1400.
With the half-yearly sales figures due in the next few weeks, perhaps Indian Motorcycle is trying to bolster sales of its top-selling bike.
The Indian Scout hit the top 10 cruiser sales in 2015, despite not being available for the full year.
However, it has since slipped out of the top 10 since with competition from the lower-capacity 999cc Scout Sixty and the better-handling but now deleted Victory Octane.
Yet Indian was one of the few companies in the first quarter this year to post a positive sales result with an increase of 12.4% to 154 sales.
So it seems strange that the company has to go to such lengths to attract buyers to their most popular model.