The new Indian Scout Bobber arrives in Australia next month, but the bike is so popular the first two shipments have already sold out.
Indian Motorcycle Australia country manager Peter Harvey says the bike has been "extremely well received".
The Bobber features tracker handlebars, leather two-tone solo seat, pegs moved 38mm closer to the rider and 25mm lowered rear suspension for a more muscular urban feel.
Styling-wise it has chopped fenders, a black headlight nacelle, black instrument gauge, minimal engine covers, vented black exhaust and a new block letter logo on the tank.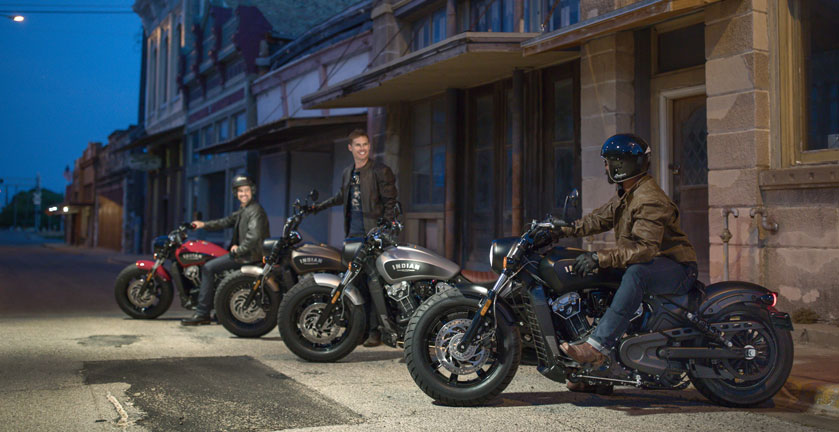 It will arrive in Thunder Black, Star Silver Smoke, Bronze Smoke, Indian Motorcycle Red, and Thunder Black Smoke from $18,995 ride away.
Meanwhile, Indian Motorcycle has again shown the customisation possibilities of the Scout with three custom models at the ninth annual Brooklyn Invitational Custom Motorcycle Show.
Indian Motorcycle commissioned the custom versions of the all-new Scout Bobber from Keino Cycles, Kraus Motor Co. and skateboarding icon Steve Caballero, in conjunction with Roland Sands Design.

2018 Indians
The rest of the 2018 Indian models will arrive in Australia shortly after Bobber through November/December with pricing announced later this month.
"Early interest in all new models is very strong with the Roadmaster Elite and Springfield Darkhorse the standouts," Peter says. 
Prices have not yet been released.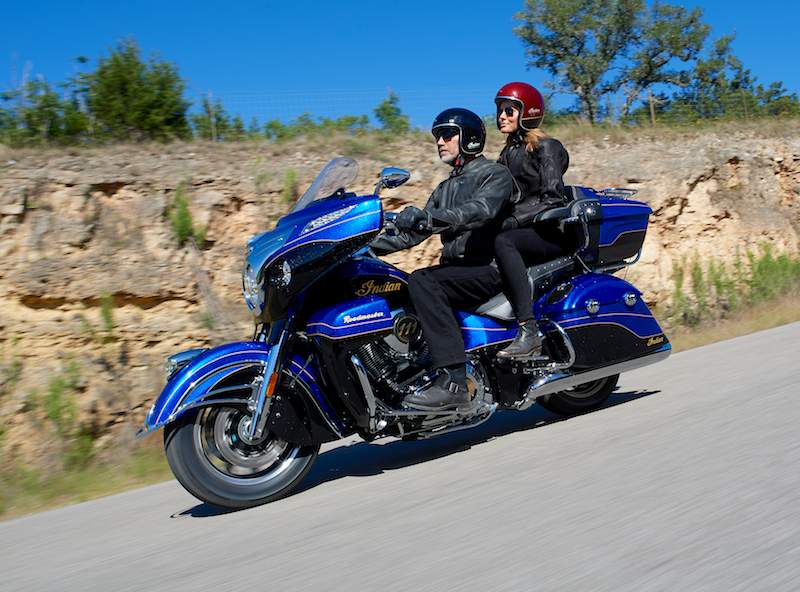 The limited-edition Roadmaster Elite is hand-painted in two-tone candy colours, taking 30 hours to complete with real 23K gold leaf badging on the tank and lowers.
The Springfield Dark Horse features matte black paint with gloss black details, an open fender, new 19" ten-spoke blacked-out front wheel and a quick-release windshield with a blacked-out bracket.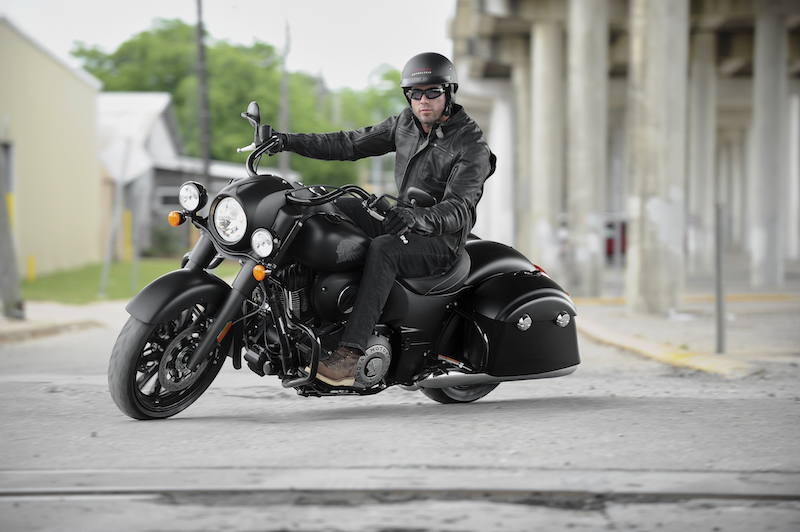 In the meantime, 2017 models are moving very quickly with more than $2000 extra value on all Scouts and over $3000 in extra value on all other Chief, Vintage, Springfield, Chieftain and Roadmaster models.
Many variants are already sold out, Peter says. 
Victory Motorcycles
"Victory is also continuing to sell better than ever after we were able to source extra stock from international markets," he says.
"The deals are spectacular, you really get a lot of bike for your money and many current owners are grabbing another model whilst they can."
Victory Motorcycles was axed earlier this year and the bikes have become insta nor collector's items.