Indian motorcycle is marking the 100th anniversary of the Scout model with a NOS custom drag bike with a dustbin fairing that looks like an old jet fighter plane.
The Appaloosa, named after America's fast horse breed, is based on the Scout Bobber.
It will compete in the quirky Sultans of Sprint series throughout Europe this northern summer.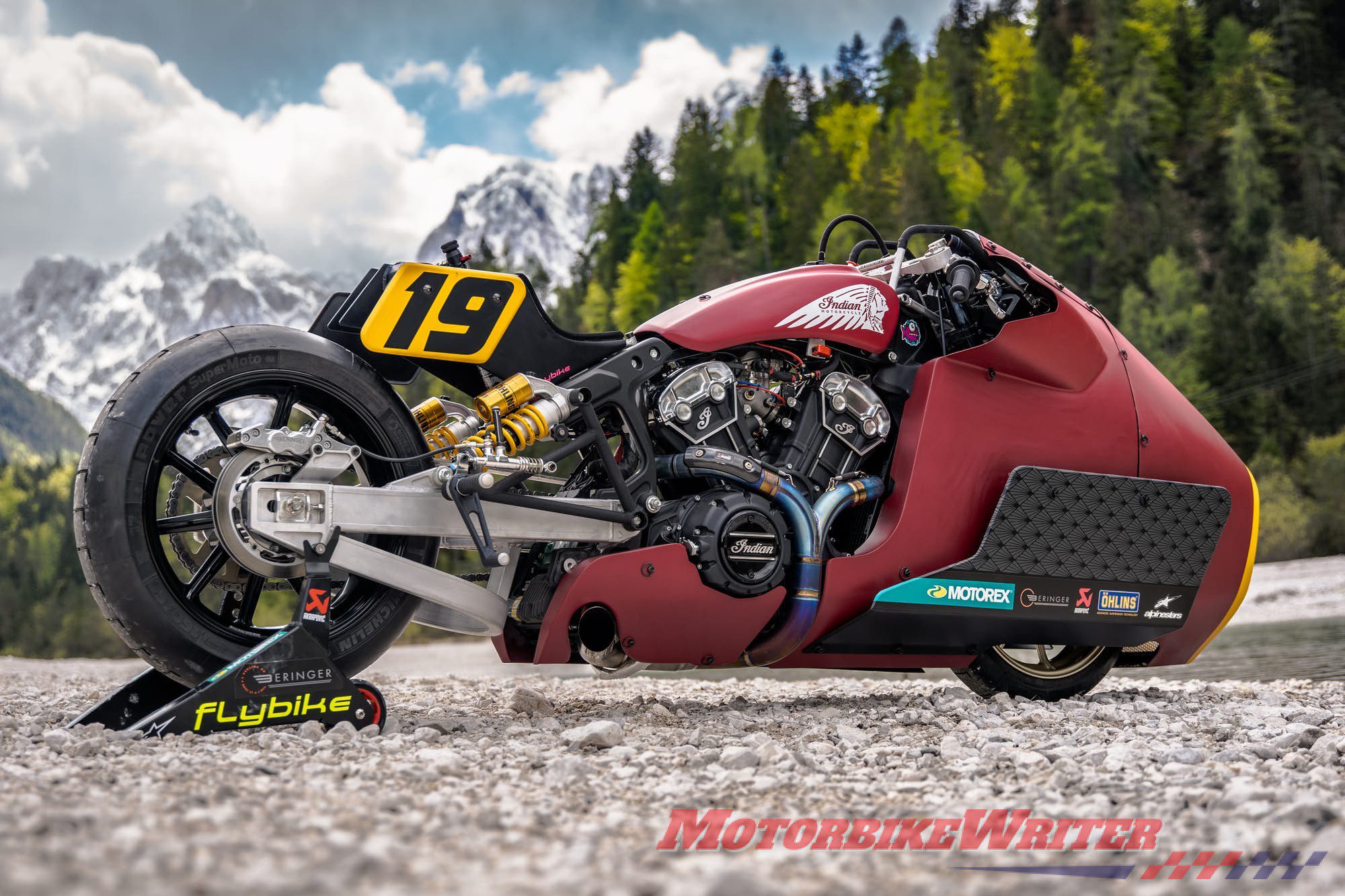 The jet fighter-esque custom was piloted at the first event in Monza last weekend by Randy Mamola who came second in four 500cc GP championships in the 1980s.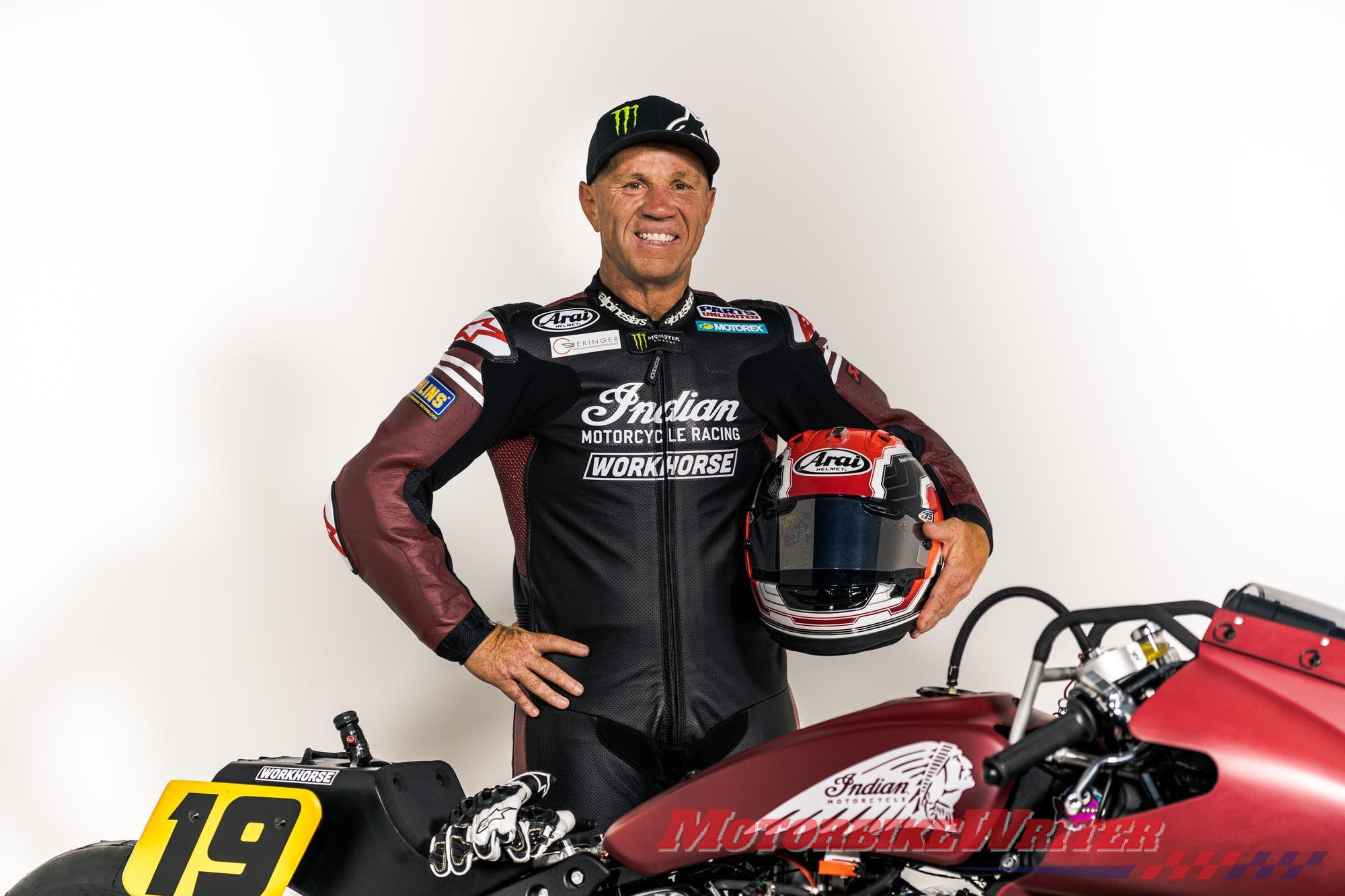 It will also be raced in June and August events and be displayed at various shows such as France's Wheels and Waves festival in June.
NOS horsepower
Appaloosa may be based on the Scout Bobber, but it's now equipped with a nitrous oxide system for drag racing that boosts horsepower to 130, up from 100hp.
It was built by Brice Hennebert of Workhorse Speedshop in Belgium who cut and narrowed the tank to 2.5-litre capacity for sprint races.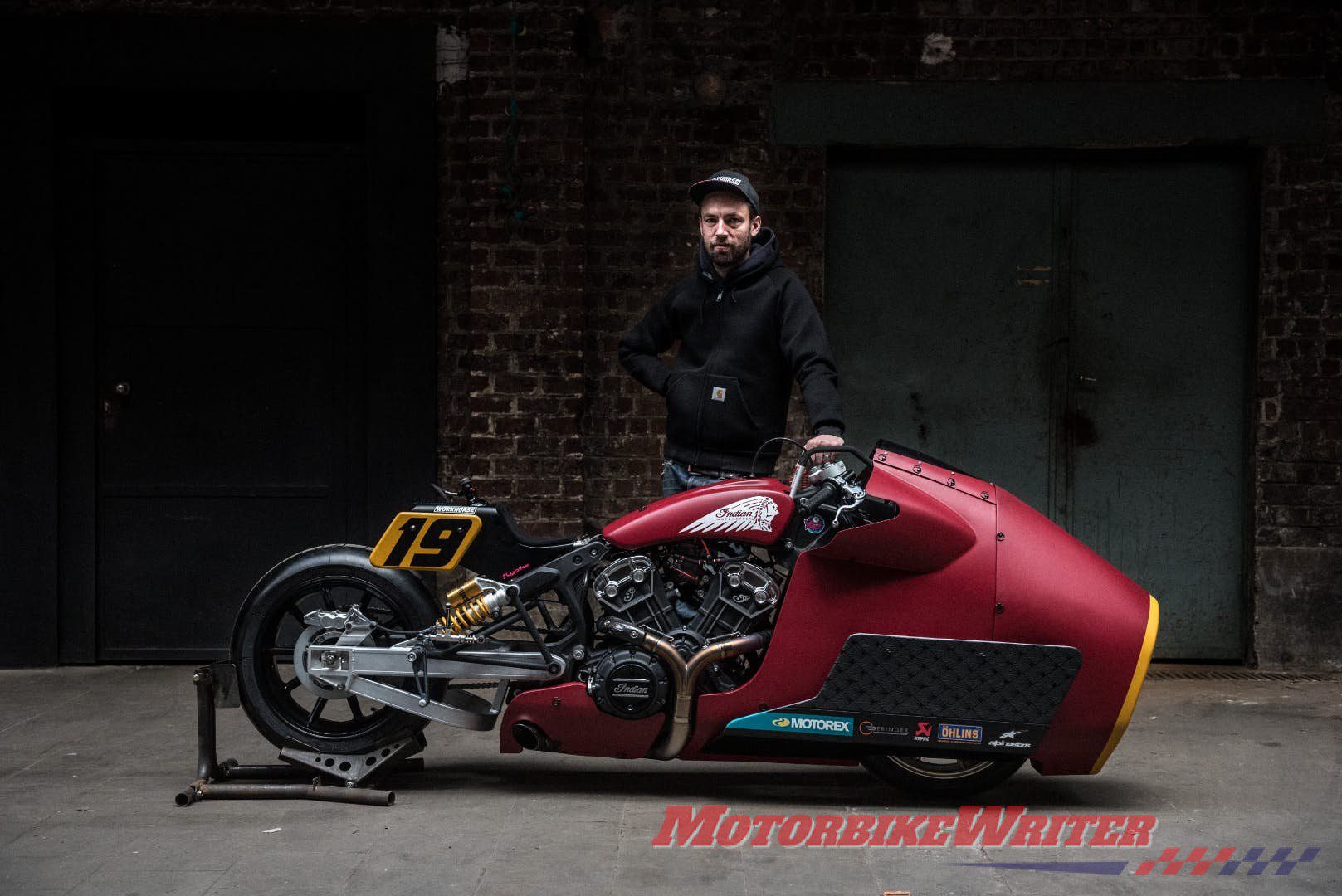 They also had to swap the belt drive for a chain to handle the extra power and extend the rear swingarm to keep it on the ground.
Appaloosa also features Öhlins STX 36 piggyback rear shock absorbers, Retro 43 front forks and steering damper.
Bringing the NOS-powered drag racer to a stop are Beringer 4D brakes.