Indian has just gone and added a whole new tier of quality to their Challenger and Chieftan ranges, with the new Elite variants sporting style, speed and serious specs – just in time for the heavy riding season of 2022. 
Let's dive in.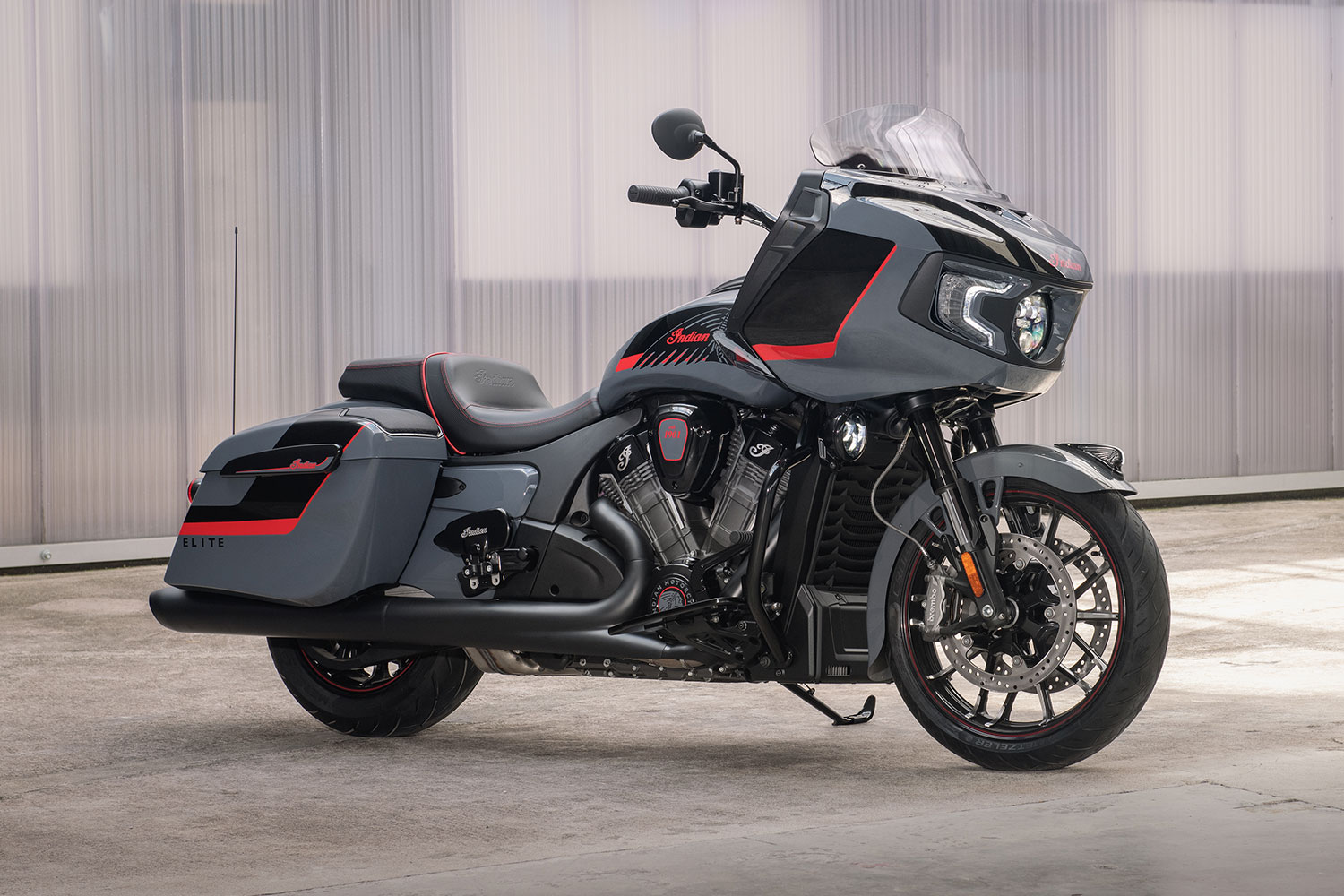 Congratulations, you've made it to the Premiere Class. 
Limited availability. 
An exclusive, custom-inspired design. 
Hair up at the back of your neck yet? Good – because if there's one thing Indian is obscenely good at, it's giving us dangerously handsome scoots that scream sexniess as much as they do exclusivity – and all while toting quality parts, too.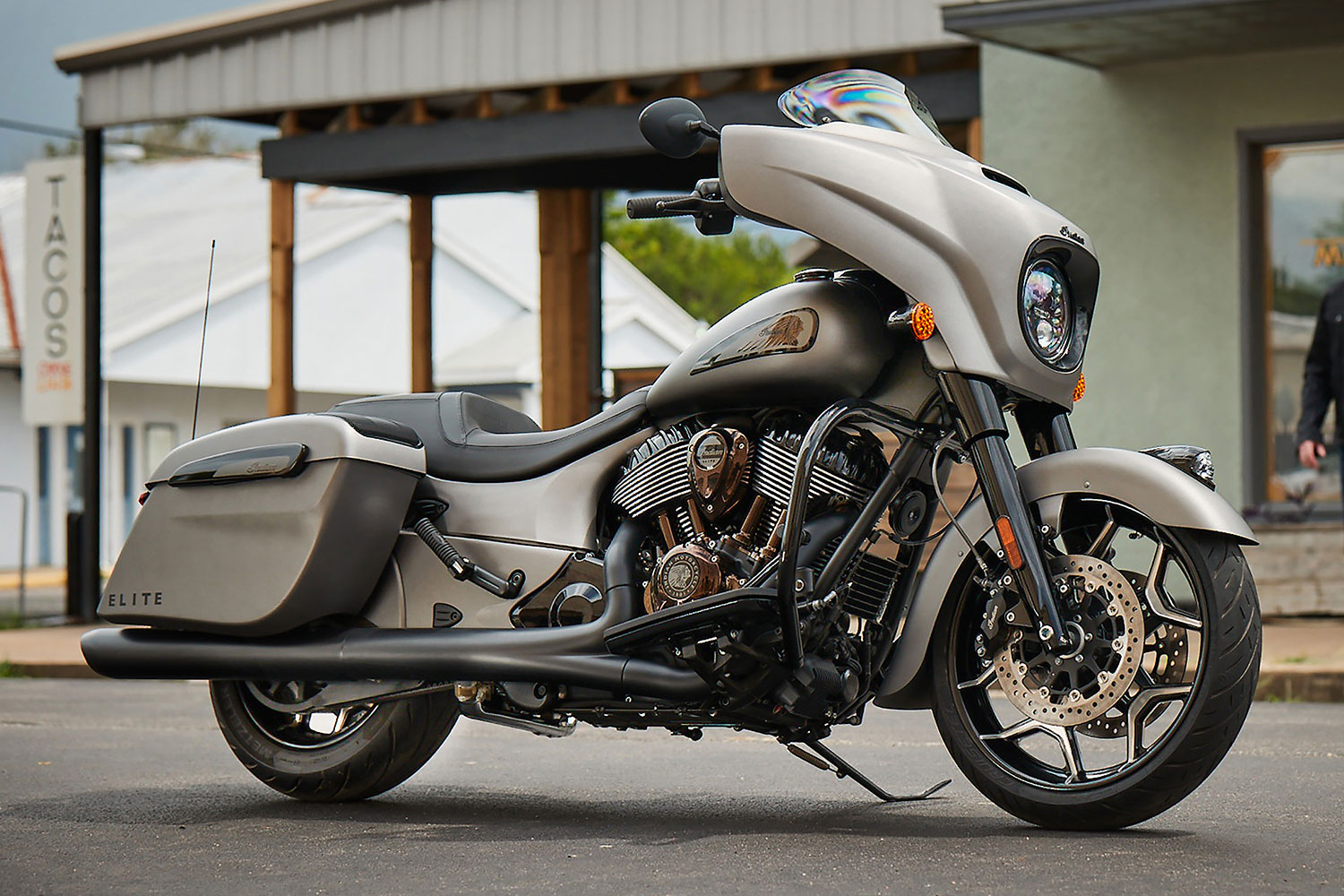 According to Indian's press release, your journey in designing an Elite Challenger/Chieftan will be a memory made, with Aaron Jax, Vice President of Indian Motorcycle, commenting on the design process for the masterful machines: 
"From factory-custom details to premium amenities, and advanced ride-enhancing technology, we left no stone unturned when designing our new Elite baggers."
"Whether you prefer the liquid-cooled power and performance of the Indian Challenger, or the more organic growl and unmatched air-cooled power of the Chieftain, these two Elites elevate both platforms with gorgeous custom-inspired design elements straight from the factory."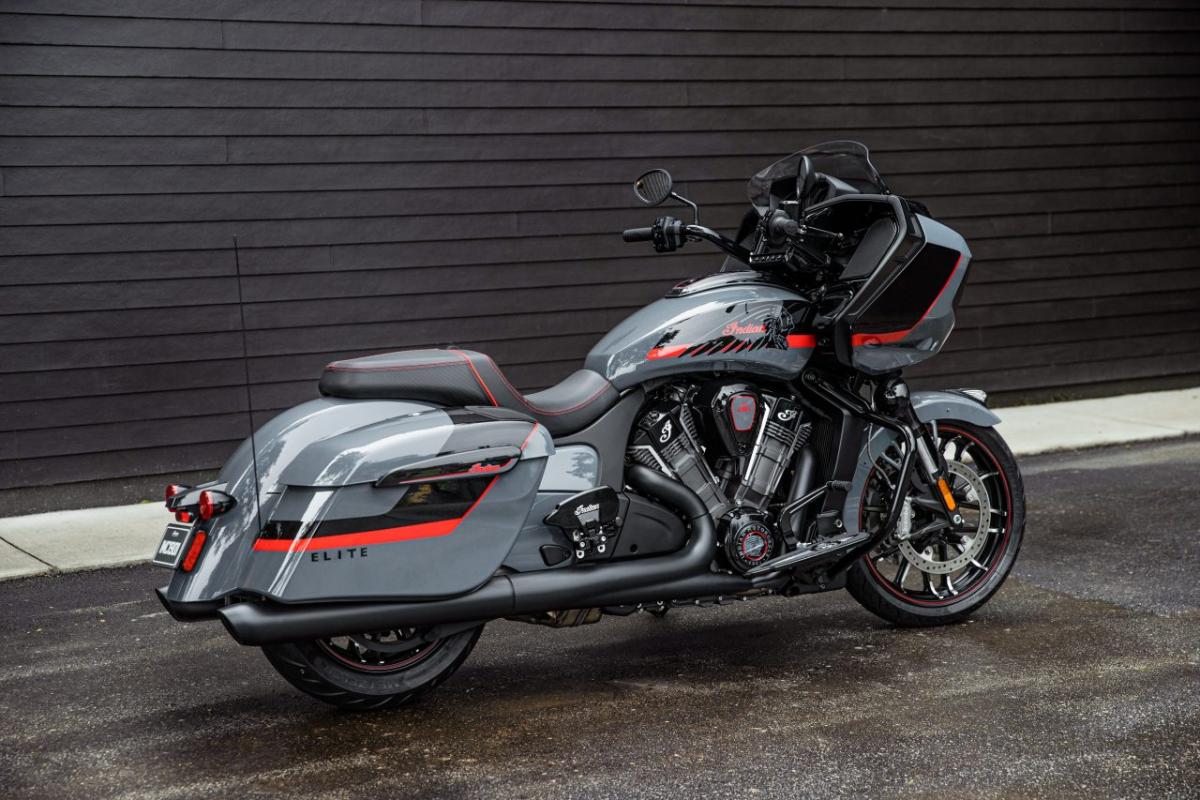 MSRP $34,999
Inspired by muscle cars and boasting a limited run of only 20o units, the Indian Challenger Elite boasts a Stealth Gray and Black Metallic paint with Indy Red accents, complementing a red stitched seat and color-matched Elite badging. 
The liquid-cooled, 108 cubic-inch PowerPlus V-twin engine (122hp and 128 ft-lbs. of torque) suits the build perfectly, with three ride modes available, as well as the versatilityl to customize the bike's throttle mapping, thanks to the Rain, Standard or Sport mode.
Here's a list of the rest of the perks (and she ain't short):
Electronically adjustable rear suspension preload from Fox® 

Intuitive Smart Lean Technology 

Back-lit switch cubes 

Adaptive LED Headlight, (and LED driving lights)

Adjustable flare windscreen

Select floorboards

Heated grips

ABS

Keyless ignition

Tire pressure monitoring

Weatherproof and remote-locking saddlebags 'with more than 18 gallons of storage.'

Upgraded and fully integrated 400-watt PowerBand audio system, including saddlebag speakers
On top of all this, Indian's press release highlights the "industry-leading seven-inch touchscreen display (powered by RIDE COMMAND) [which] offers Apple CarPlay®, GPS with turn-by-turn navigation and a complementary year of RIDE COMMAND+ connected features, which includes live traffic and weather overlays, and a vehicle locator feature that allows riders to track their bike's last location where it was powered on."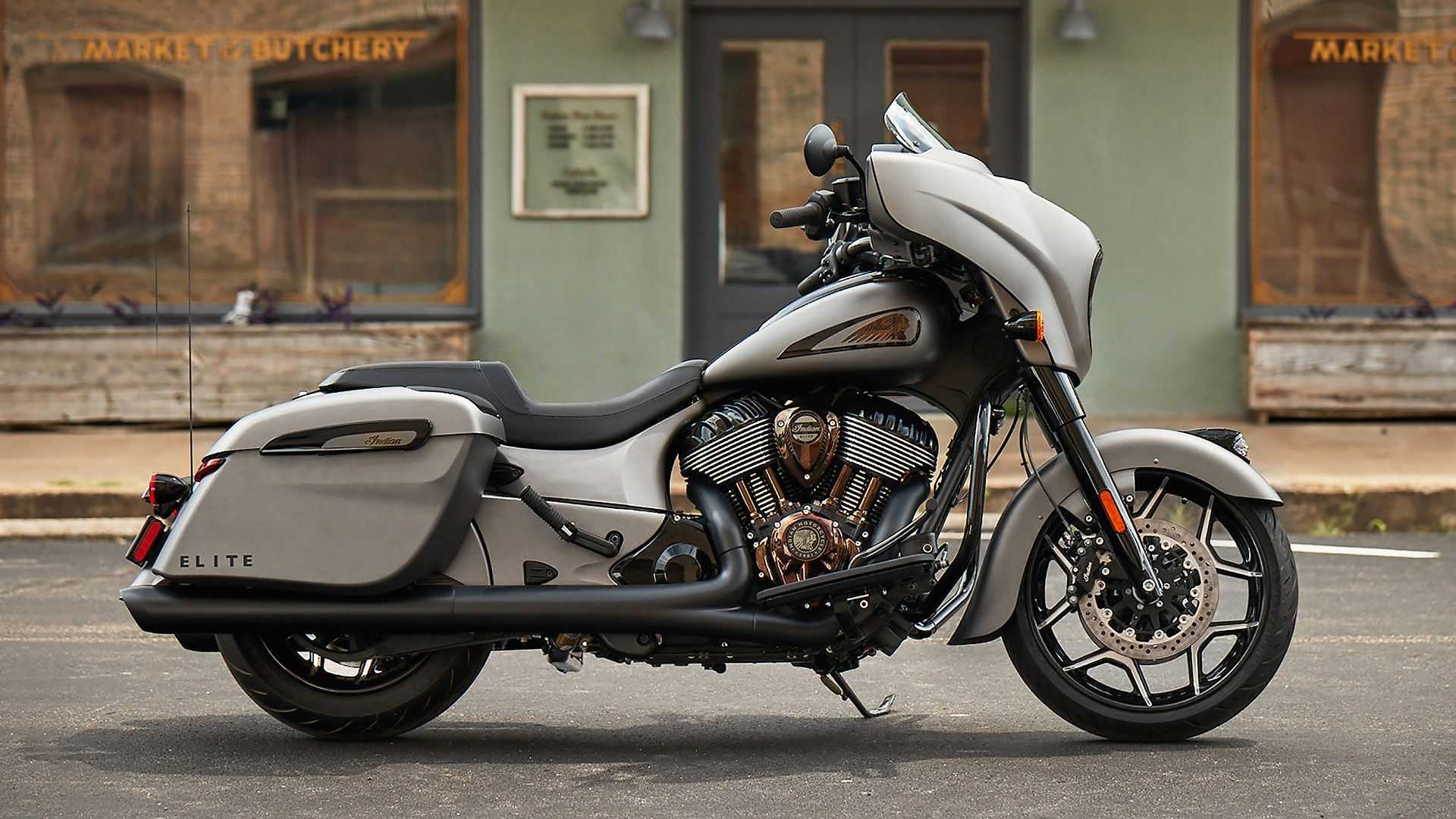 MSRP $32,999
Speaking of exclusive – look who the cat dragged in. 
The Chieftan Elite boasts a 'custom-inspired' (read: premium) style with 50 units less in the limited batch than the Challenger Elite. 
Only 150 of these pretty boys are going to be built, with each one showing off the Heavy Metal Smoke paint and bronze finishes in the bodywork. 
Y'all, Indian didn't come to play – they even used oil-rubbed bronze finishes across the engine's push rod tubes, horn cover, and cam cover.
Quoted as being "Designed for discerning riders who demand the best of the best," the Chieftan Elite comes with slammed saddlebags (complete with LED saddlebag lights), a two-up comfort seat, low suspension, precision machined wheels, and premium blacked-out finishes. 
Under the covers, the air-cooled Thunderstroke 116 continues to punch out 126 ft-lbs of torquedos…though we're told the rear cylinder deactivates for easier handling in slow-moving traffic – a nice touch. 
Three ride modes in total –  Tour, Standard and Sport – give the rider the versatility of a personality switch at the yoink, while the following perks dress the machine up in the best of the best: 
ABS

keyless ignition

Tire pressure Monitoring

Weatherproof remote-locking saddlebags with more than 18 gallons of storage

Adaptive Pathfinder LED headlight

Adjustable and tinted flare windscreen

Spacious aluminum select floorboards

Rear saddlebag LED lights

Backlit switch cubes

Integrated 400-watt PowerBand audio system

The same class-leading seven-inch touchscreen display powered by RIDE COMMAND and featuring

"Apple CarPlay®, GPS with navigation, and RIDE COMMAND+ features."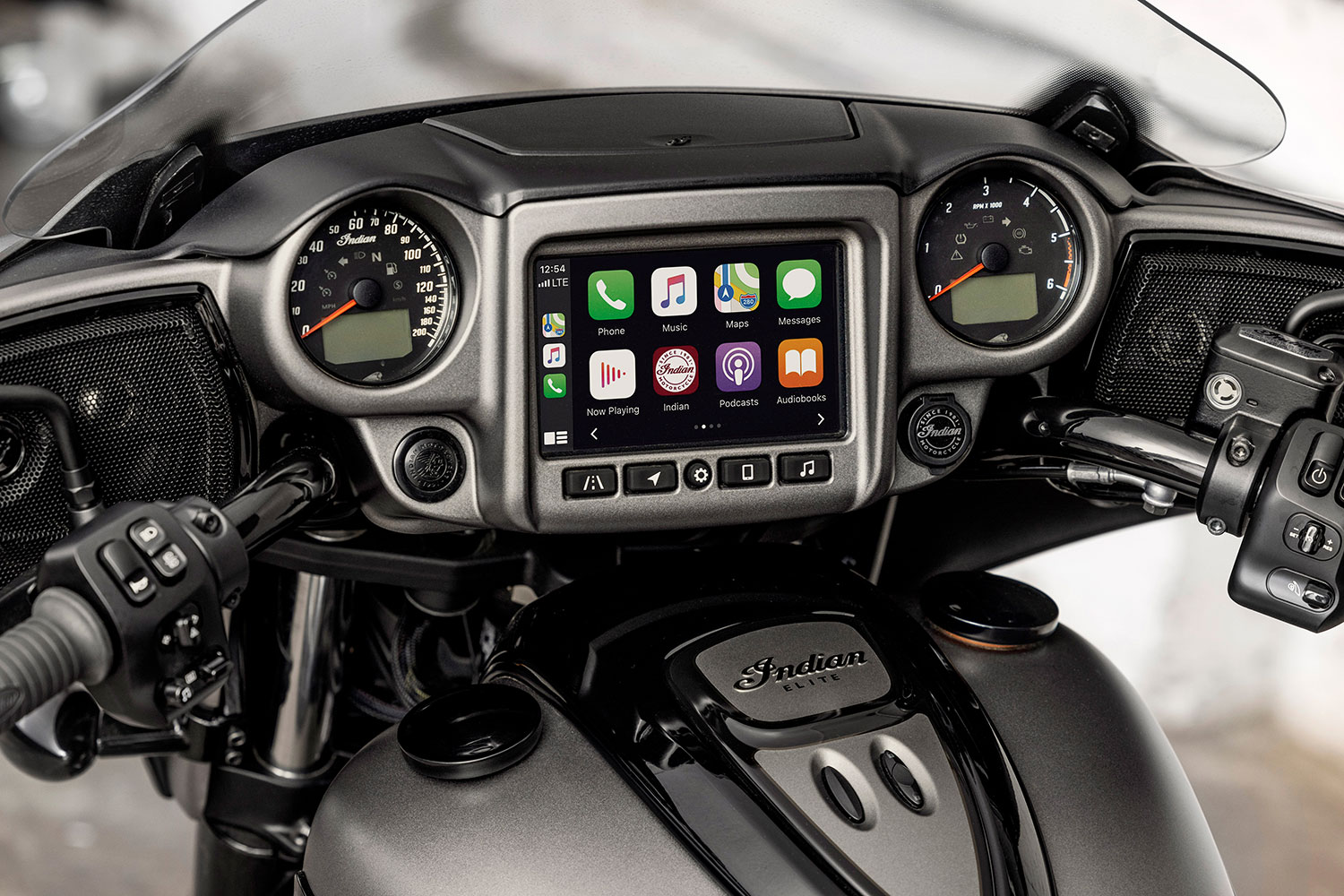 Want to deck your ride out even further? 
Indian's accessory upgrades include:

Pathfinder LED Saddlebag Lights

Pathfinder S LED Driving Lights (Chieftan only)

ClimaCommand Heated and Cooled two-up seat

Spirit Lake Luggage Collection

Color-matched Hard Lower Fairings/trunk

(up to) 800 watts of PowerBand audio
To learn more about Indian Motorcycle visit their website, drop a comment below letting us know what you think, and as always – stay safe on the twisties.