Indian Motorcycles will soon be celebrating their annual Swap Your Swag event – and if you've got an old moto number in the trunk, you'll be getting a nice  t-shirt out of the trade. 

By 'old number,' we also mean that raggedy piece of memory you've had hanging around since the hills had eyes. 
Yes, that one.
Indian says it's time to let it go.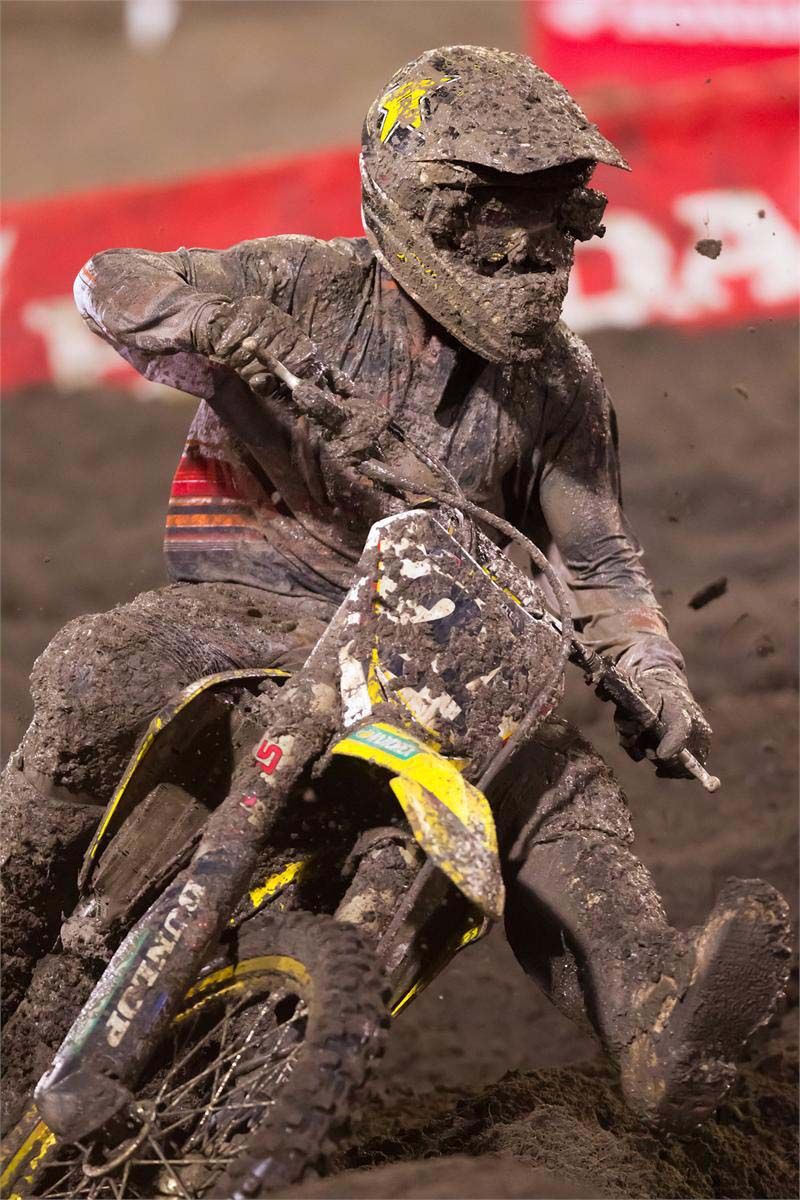 Maybe it's got too many holes to count as stylish, maybe the sweat stains are too noticeable…maybe you try it on every three years like a wedding dress to see if you still cut the figure you used to when you bought that 1980 Chieftan and fell in love with the growl.
Maybe it's not a Chieftan; maybe it's a Harley, or (plot twist) a Ducati 1199 Panigale…
Whichever the model, we don't judge, and neither will Indian Motorcycles; bring whatever you've got, the good stuff will be donated and the rest will serve as rags for the next gen of mean machines.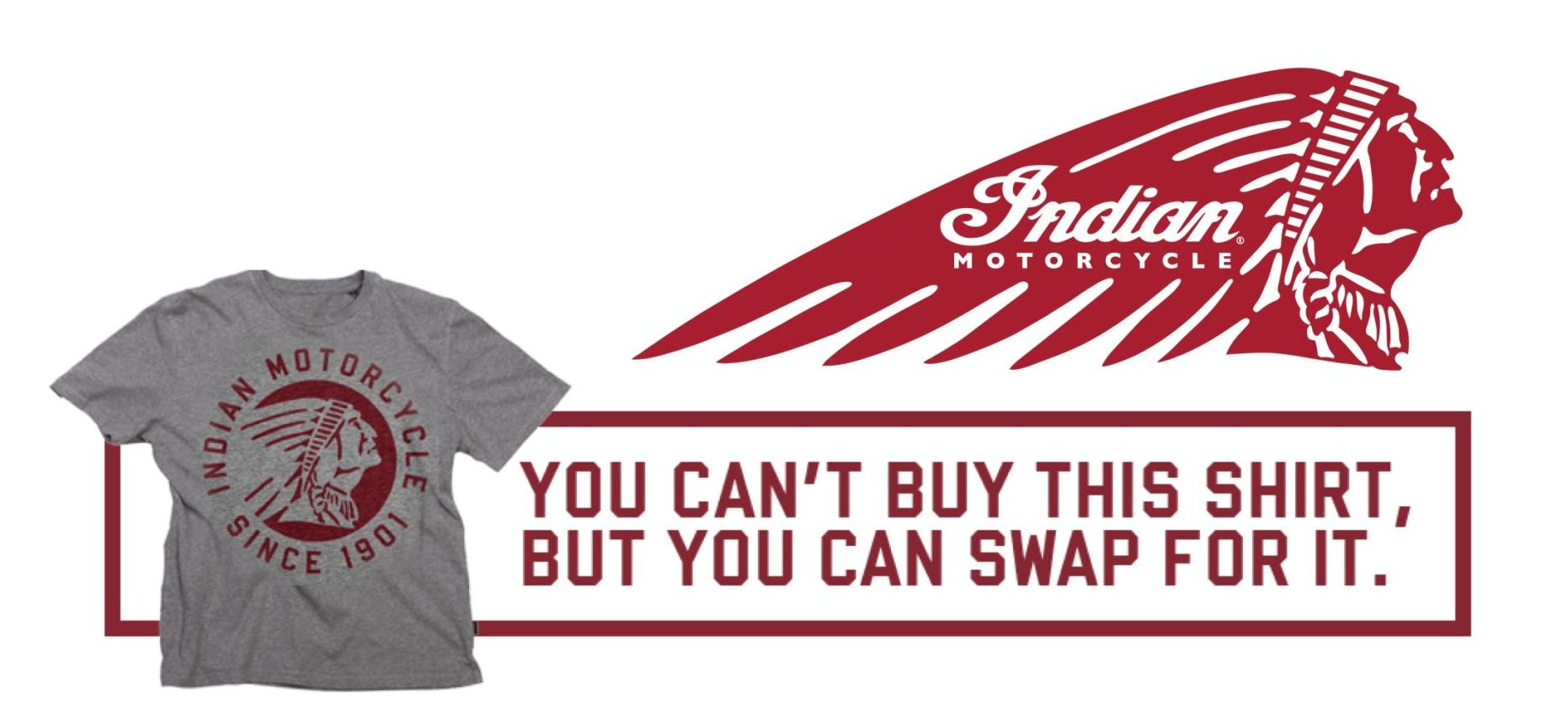 The t-shirts were created specifically for this event, so when they're gone, they're gone – and remember, fellow riders can't let go of something they've had that long without a good story or two, so you're likely in for some fun tales while you're there (that's the best part – bar the donations for a good cause, of course).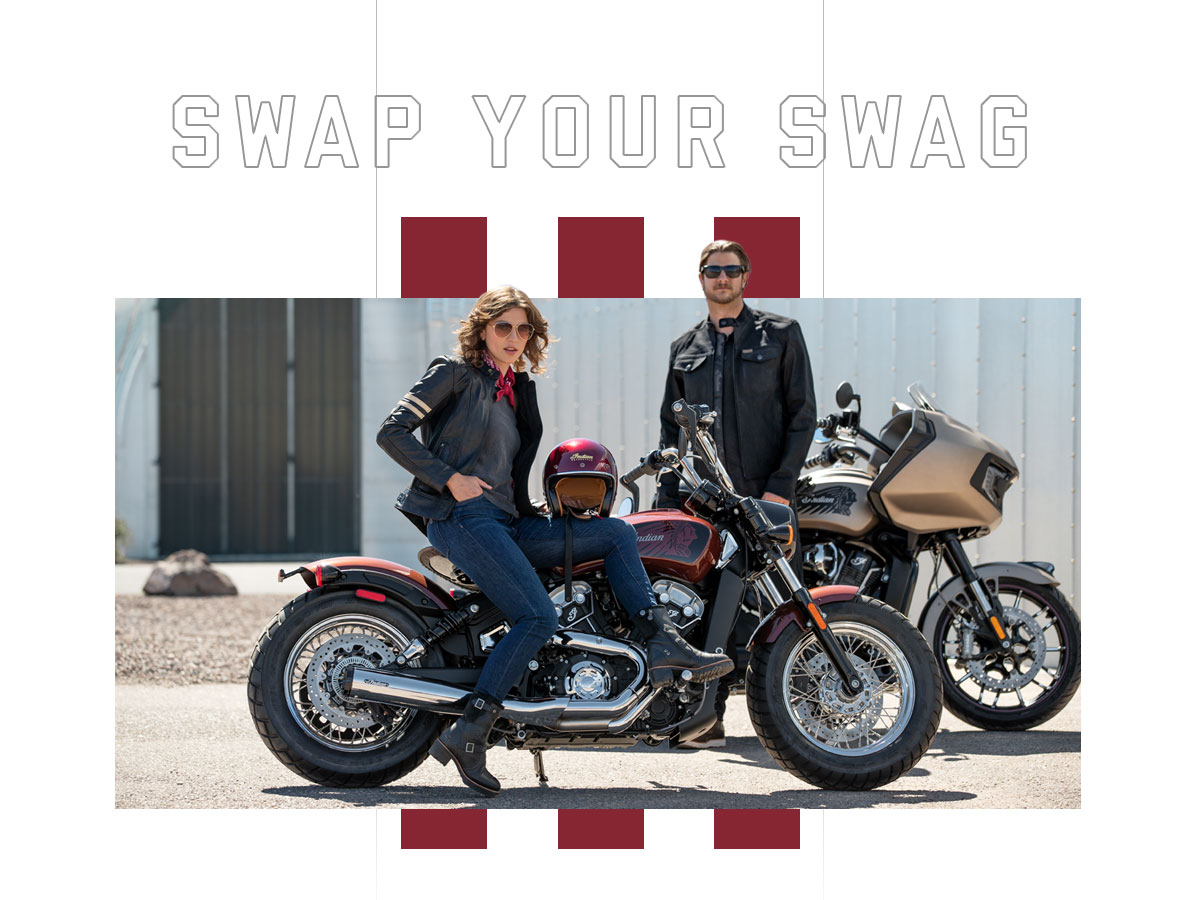 Drop a comment letting us know what you donated (or sharing a story – we like those too), and as always – stay safe on the twisties.