A gift registry and mapping software that puts Victory and Indian Motorcycles owners in touch with other owners are part of a new riders' group program.
While American Pickers TV star Mike Wolfe announced the new Indian Motorcycles owners' group today at Daytona Bike Week, Indian Motorcycles Australia country manager Peter Harvey confirmed they are working on  Australian versions that will be "personalised for Australian owners". "It's more than just getting a card that says you are a member."
Peter Alexander, Australia/New Zealand managing director of Polaris which is the parent company for the two motorcycle brands, also flew in from Melbourne to join a group of Victory owners for the inaugural shop ride out of the Brisbane dealership this morning.
SEE ALL THE PHOTOS FROM THE RIDE ON MY PINTEREST PAGE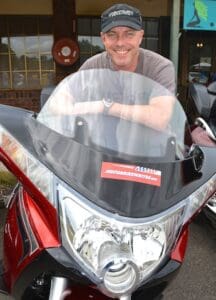 Peter says the new riders group will introduce unique benefits for members over the next year, including a gift registry and mapping software. The gift registry would be like a wedding registry where riders register their wish list so friends and relatives can select relevant gifts. "You and I are difficult to buy for. The gift registry will make that easy," he says. Peter says the company's Rider X mapping software would also be able to track riders via their bike's ECU and put them in touch with fellow riders in their area as well as other rider benefits.
"The riders group of the future is not just about going for rides, but a whole customer experience," he says. "We have already redefined the customer experience with our 'Weekend Escape' offer and in the next five to 10 years Polaris will redefine what retail is about. Before we came along it was impossible to get a demonstration ride on a heavy cruiser. All they'd let you do is ride down the Elizabeth St tram tracks." (The Victory Motorcycles Weekend Escape offer gives potential buyers a free tank of fuel and free accommodation for a weekend away test-riding one of their bikes.)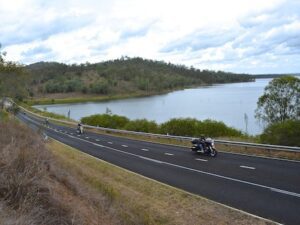 While Peter couldn't confirm Victory or Indian Motorcycles would introduce smaller-capacity entry-level models to combat the coming Harley-Davidson Street family, he confirms it is a safe bet the two motorcycle brands will have new models coming. He pointed to the fact that Polaris recently launched 10 new models just months after re-creating the Indian Chief range in just 27 months. "There are some segments we have our eye on and we'll provide products for those," he says. "We currently have less than 8% share of the cruiser segment, but that means there is 92% of the rest of the market to conquer before we start worrying about entering new segments. There will be new product coming, though."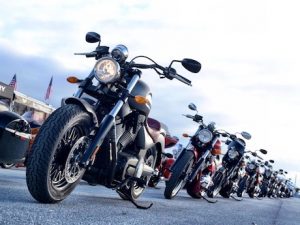 Victory showed its news Gunner model at Daytona Bike Week over the weekend and it is expected Indian may have a new model to launch at the Sturgis Motorcycle Rally in August to celebrate the first anniversary of the new Chief model. Peter says Victory will continue to produce contemporary and modern designs that will target younger riders, while Indian will concentrate on produce premium products with a more traditional design.
SEE MORE VICTORY GUNNER PHOTOS HERE