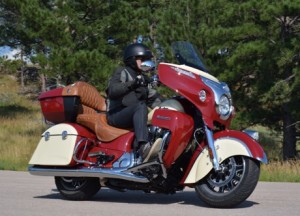 Indian Motorcycle has extended its sales promotion to get riders into Indian gear.
Until the end of October, customers that buy a new Indian Motorcycle will receive an Indian Riders Kit, valued up to $750. The Riders Kit will include a genuine Indian motorcycle jacket, gloves, t-shirt and cap of their choice.
Indian has been a good supporter of MotorbikeWriter, so we're happy to give them a little added editorial boost. To see the Indian offer, click on the ad at the right of your screen or underneath if you are viewing this on your mobile phone.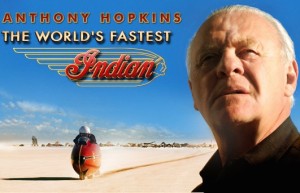 Even non-riders are hopping on board with Indian gear, according to the retail outlets. The historic motorcycle brand has always been popular, but it received a massive PR boost with the 2005 Hollywood film, The World's Fastest Indian, starring Anthony Hopkins, and now you can see the brand proudly displayed on riders and non-riders everywhere.
If you'd like to test-ride an Indian Motorcycle, click on the ad and then "Find a dealer" at the top, or contact your local dealer on 1300 00 INDIAN.