Indian Motorcycle has announced plans to increase production in their Polaris plant in Poland to avoid 31% European tariffs on US goods, Associated Press has reported.
This follows Harley-Davidson's announcement it would also move more production offshore, probably to a new facility opening in Thailand next month for the same reason. However, Harley had planned the move well before the current trade war as it bought the land two years ago.
Similarly, Polaris CEO Scott Wine said the higher production in Opole, Poland, next year had been planned "for quite some time," but avoiding tariffs was a bonus.
European trade war cooling
This comes as the trade war between the US and the European Union appears to be cooling.
President Donald Trump has put aside his threat to impose tariffs on European cars and the EU now plans to buy more US liquefied natural gas and soybeans.
However, the US tariffs of 25% on steel and 10% on aluminium remain, as does the EU retaliatory 31% tariff on US goods.
Increased production
Scott says the Poland move would increase production capacity and that there would be no job losses at their Iowa plant.
He also says they will continue to produce bikes in the US "for US markets", so Indian Motorcycle Australia and New Zealand is likely to continue to receive bikes from the US.
His comments came as the company released their second-quarter earnings, which were better than expected despite still absorbing the costs of axing Victory Motorcycles last year.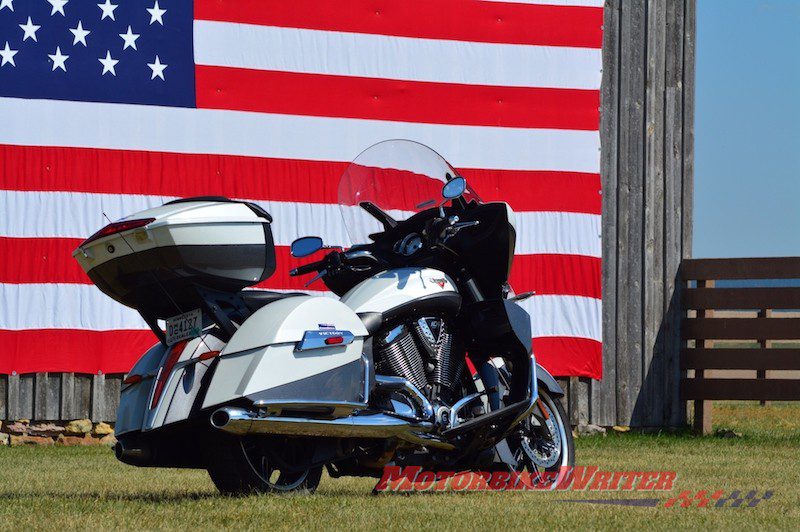 Indian Motorcycle and Slingshot three-wheelers increased "low-single digit percent" during the second quarter. 
Meanwhile, the company says the EU trade dispute could cost them $40 million this year, rising significantly next year if the dispute continues or escalates.
Scott says they support eliminating all tariffs globally, "but we cannot ignore their very real, negative consequences for our employees, suppliers, customers and, potentially, shareholders".
While Harley has decided to absorb the average $US2200 per bike price rise caused by the increased EU tariffs, Indian has raised some prices.
"As we and others raise prices, it creates a real risk of inflation to our customers and the economy, which could be more harmful than the tariffs themselves," Scott says.