The birthplace of the first Indian Motorcycle is not Springfield, Massechusetts, but Middletown, Connecticut, according to a local historian.
In an attempt to get Indian to locate a dealership in the town, Chris Hinze started researching the location for the first prototype Indian Motorcycle and found that it was built in Middletown.
He claims the factory where the prototype was made was on a now-closed section of Hamlin Street on property belonging to Wesleyan University.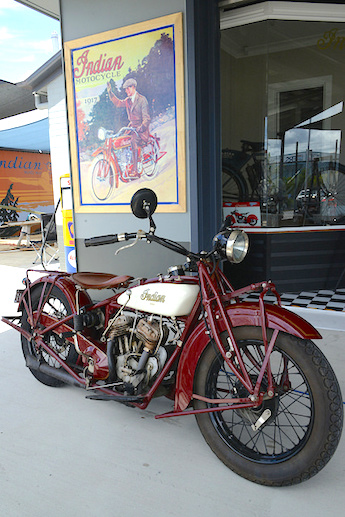 His discovery has been verified by university archivists and the site now features a commemorative plaque.
The origins of the first Indian Motorcycle trace back to company co-founder Carl Oscar Hedstrom who used to race bicycles and built "pacers" which are motorised bicycles used for cycling races.
Businessman George Mallory Hendee contracted Hedstrom to make the prototype.
So Hedstrom rented a building and equipment for $1 a day in the Worcester Cycle Manufacturing Co, 24 Hamlin St, where he built the bike in May 1901.
It was then shipped to Hendee in Springfield, Massachusetts, and the two became business partners.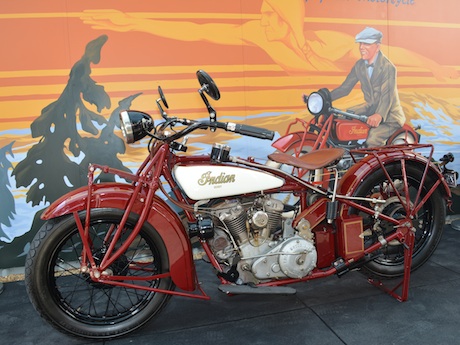 Indian Motorcycle flourished for several decades, but lost the lucrative military contract to Harley-Davidson during World War II and faltered, going bankrupt in 1953.
Several different owners tried to revive the brand over the years with limited success until Polaris Industries bought it In 2011, moved the factory from North Carolina to Iowa and relaunched the brand.
While its new home is in Spirit Lake and the spiritual home is Springfield Massachusetts, it now seems the true birthplace of the Indian Motorcycle is Middletown.