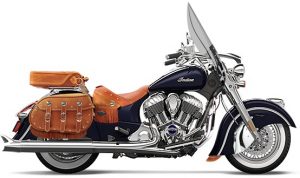 Indian Motorcycles now makes it easier for you to work out what your new Chief will look like with all the accessories you want to fit.
It's like the Victory Motorcycles web "customize" feature, Triumph's "Configurator" and BMW's recently released "configurator" which allow you to work out their complex pricing strategy for accessories.
The Indian customiser tool allows you to accessorise any of the bikes. When you click on the "customiser" link it takes you to the Chieftain. However, if you want to accessorise the Vintage of Chief Classic, you have to click on those models, then click "customise".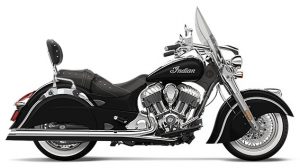 It allows you to choose the colour of your bike, then you can choose accessories such as exhausts, luggage, audio, windscreens and deflectors, leather, chrome, seats and backrests, handlebars, mirrors, floorboards and protection. Some of the selections are not able to be shown.
There is a description of all the accessories underneath, but unlike the BMW and Triumph configurators, it doesn't show final cost.
Once you've dressed your bike the way you want it, you can share it on Facebook, email to a friend or take it to an Indian dealer for a quote.