Indian Motorcycle Australia has acquired several pre-production Indian FTR 1200 models for a roadshow of eastern Australia ahead of their arrival in July.
The flat-track-inspired bike is in Melbourne until March 23, then Canberra Motorcycle Centre (March 25-26), Steel City Motorcycles, Wollongong (March 27-28), Sydney (March 29-April 1), Brisbane (April 10-14 and Brisan Motorcycles, Newcastle (April 17-20) with more dates to come.
Spokesman Christopher Gale says customers will be the first to get to ride the Indian FTR 1200 with demo models available in "July sometime".
Meanwhile, potential buyers can check out for themselves what they think of the bike.
Top of the pops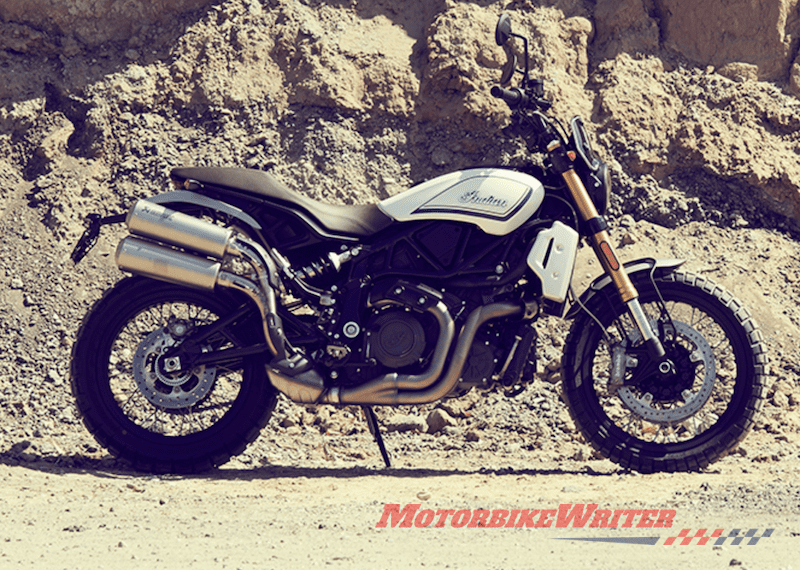 The Indian FTR 1200 is the motorcycle that most excited our readers in 2018, according to readership data.
It also topped our poll of the 2019 models you and we would most like to ride this year.
Late last year the company said their FTR 1200 website and social media announcement had more than 80 million hits.
Since October, this video has been watched more than 170,00 times.
FTR 1200 prices
The FTR 1200 will come to Australia in a basic model in black for $20,995 ride away and the FTR 1200 S in red and grey or titanium and black for $22,995.
It will also be available in a Race-Replica paint scheme with red frame matching the FTR750 race bike starting at $24,995 ride away in Australia. It comes standard with an Akrapovic exhaust.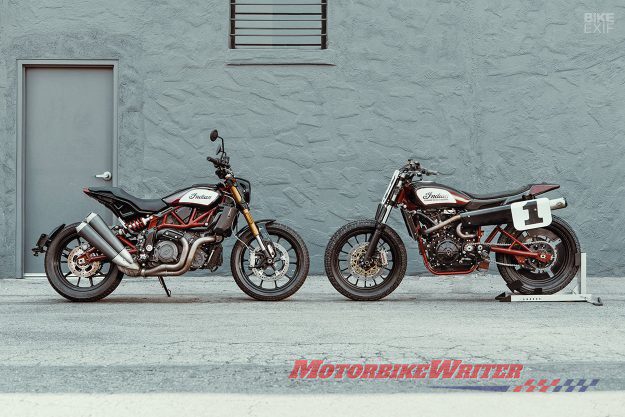 There was some concern when the production model was finally unveiled that the exhaust did not match the high-side exhaust of the prototype.
However, we reckon the lower exhaust will be a lot cooler (literally) than the high pipe!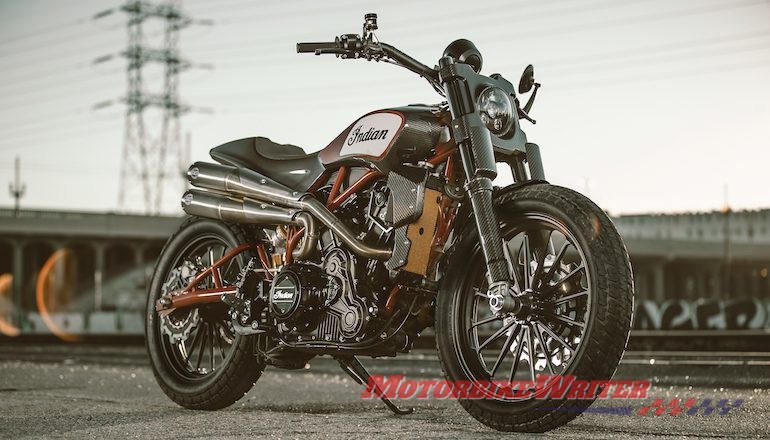 While S&S Cycle has made an aftermarket exhaust, Indian has announced that the Akrapovic Exhaust will now be standard on FTR1200 S Race Replica.