Indian Motorcycle Australia will close its company-owned stores in Brisbane, Sydney, Melbourne and Perth and move to a system of privately owned dealerships.
Changes will occur gradually throughout the year with their stores closing as alternative dealerships can be found. Existing customers will be notified.
They say it will increase the spread of dealerships throughout the country.
The Christchurch dealership is not affected as it is independent.
Company history

The model of a mix of company owned and independent dealers has been operating since they started in Australia in 2008 with Victory Motorcycles.
Indian Motorcycle was added in 2013 after being bought by Polaris. They sold 102 Indian Chief models in their first year.
The traditional brand has experienced substantial growth since, even during the past few parlous years of motorcycle sales, but last year recorded a 3.9% decrease to 803.
That's still far better than the 11.9% slump in total road bike sales in Australia.
Sales should increase with the launch of the new Challenger range early this year.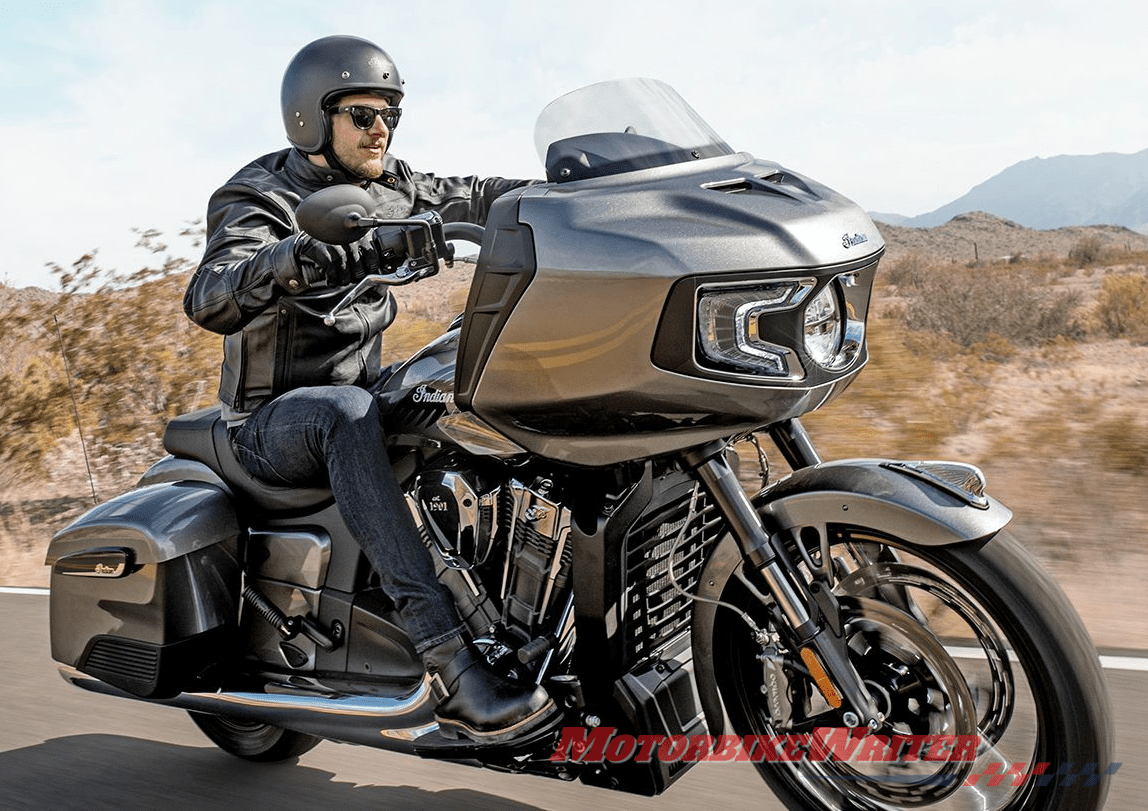 In 2017, Polaris axed the Victory Motorcycle brand, but continued with the company owned stores just for Indian.
However, it was only a matter of time before they switched to the conventional system as used elsewhere in the world.
Polaris Australia boss Alan Collins says in an official press release that the model of mixing company-owned and independent dealers had worked over the past decade to establish the new brand.
"However, the response to Indian Motorcycle has reached a point where our customers now need and demand more – more locations and more support," he says.
"We have big and bold goals as we look to grow the Indian Motorcycle brand in this market.
"Moving to an independent franchised network of dealers is more sustainable for us and our partners as we look to grow in order to meet demand, while also enabling a broader network of support and options for our customers."
Stores close this year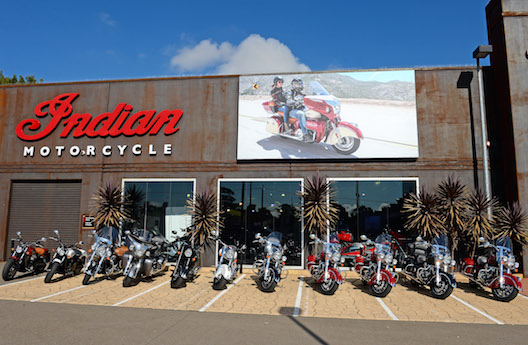 By the end of 2020, Indian Motorcycle in Australia and New Zealand will operate solely with an independent dealer network.
Indian Motorcycle says it will "communicate directly with customers regarding our specific plans in each market".
"We anticipate no interruption to sales or customer service during this transition, which will ultimately result in a significant expansion of our dealer network – we plan to double our network over the next two years – to provide far greater coverage, support and accessibility to customers across Australia and New Zealand.
"It will remain business as usual at our company-owned stores in the interim while we bring new dealer partners onboard."
The company's official press release was followed by an email to all customers.
It says they plan to "double the size of the Indian Motorcycle dealer network over the coming 12-24 months, which means we'll have far greater coverage, support and accessibility for our customers".
"We plan to expand our independent network the right way, with the right people, who will represent the values of Indian Motorcycle and provide you with the service you need and deserve."
Warranties are not expected to be affected.
Customers are invited to call their Indian Motorcycle Australia Customer Service Centre on 0460775949 "for a chat" or contact them via email.