Indian Motorcycle will unveil a new model on May 11, 2016, and the internet forums are buzzing with rumours it will be a blacked-out Dark Horse version of the Chieftain.
There is no point in asking the marketing department for confirmation about the new model – they never talk about future product.
But we couldn't resist, so we asked Indian Motorcycle worldwide media relations manager Guido Ebert in Minnesota, anyway. As expected, he said: "We don't comment on future product, Mark, you know that!"
We also asked External Relations Manager with Indian Motorcycle, Robert Pandya, who confirmed "it's our policy not to speak to future products".
"Thanks for your interest however, and we will go live with the new bike at 10am Central Daylight Time on the 11th."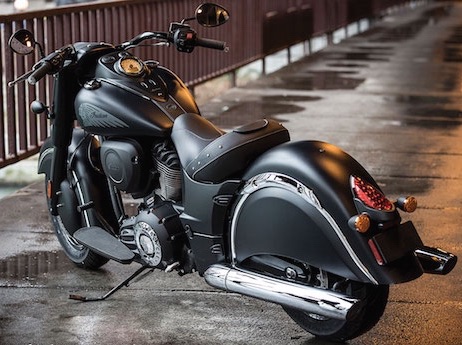 So there is definitely a new model coming next week and it would make perfect sense for a blacked-out Chieftain as the Dark Horse is now the top-selling model in the Chief range; at least in Australia.
A Chieftain Dark Horse would mean matte-black paint, blacked-out engine and a lot less chrome, like on the Chief Dark Horse.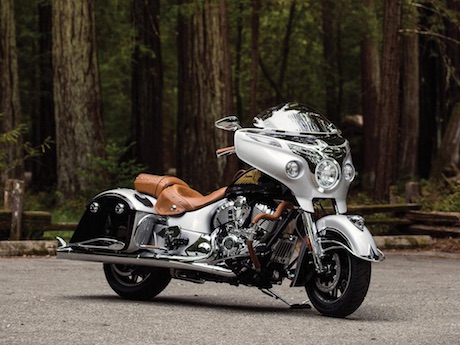 Blacked-out versions have also been very popular for Harley-Davidson with their Dark Custom range.
For some riders, black isn't dark enough! Apparently, they also attract the all-important "millennials" who will keep the future of motorcycling alive.
As it is, Indian, Victory and Harley mainly appeal to middle-aged men, so it is important to reach out to young riders to grow their product.
In fact, for the past eight years, Harley has been the top seller of big motorcycles in the United States to adults ages 18-34 and Harley consumer marketing expert Michael Spaeth says the Dark Custom, including the new Roadster Sportster, are examples of bikes that appeal to younger riders.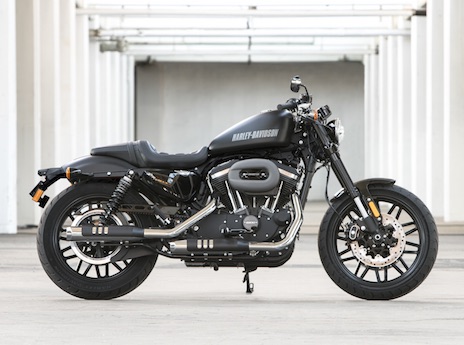 While Polaris Australia boss Peter Alexander recently said there would be no new Indian platforms coming for some time, this is not a new platform, just a model variant.  
So what would a Dark Horse Chieftain cost and look like?
Well, the Chief Dark Horse is A$1000 less than the Chief Classic, so the same 3.4% reduction would be about $1200 off the Chieftain at $35,995.
However, they will probably round it off to $34,995 as everything in the range ends with "$995".
As for looks, it would have the same features, but without all the chrome and shiny two-tone paint. On the Chief, that saved about 10kg. It would be more on the Chieftain.