An Indian Army motorcycle display team has set a new world record for the number of people on a motorcycle, smashing an Indian Army record of 56 by two.
The Indian Army "Tornadoes" mounted 58 men on a 500cc Royal Enfield and rode it 1200m at the Air Force Station Yelahanka on Sunday (November 19, 2017).
They beat another Indian Army army display team, the Daredevils, who set their record in 2010.
Motorcycles have been making and breaking Guinness World Records for more than a century.
Here is a list of some of the wackiest records we could find:
Wacky world record list
The biggest simultaneous motorcycle burnout was set by 300 people on Saturday, April 11, 2015, in Tagaytay City, Philippines.
It smoked the previous record of 213 bikes by Harleystunts and Smokey Mountain Harley-Davidson in Tennessee in August, 2006.
The tallest rideable motorbike is 5m tall, 10m long and weighs about 4 tonnes. Made by Fabio Feggiani, it had to travel 100m to gain the record n 2013.
But it wasn't the heaviest bike. That record belongs to the Harzer Bike Schmiede which weighs 4749kg and was built by Tilo and Wilfried Niebel of Zilly, Germany, out of military surplus parts.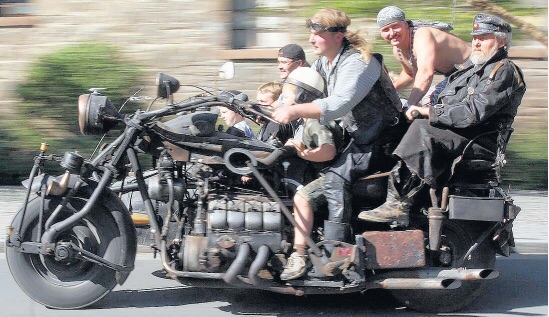 The smallest rideable motorcycle was the "Small Toe" made by Tom Wiberg of Sweden in 2003. It has an 8cm wheelbase, 6.5cm seat height and weighs just 1kg. it has a top speed of almost 2km/h with its 0.3horsepower motor. Wiberg rode 10m in 2003 to clinch the record.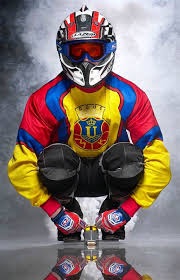 Isle of Man TT veteran Guy Martin last year set a record speed of 78.15mph (125.77km/h) around a specially built wall of death.
He absorbed forces of 5.2G.
Flying Dutchman Egbert van Popta last year set a new world wheelie record of 213mph (342.8km/h), smashing the previous record by 4mph (6.4km/h).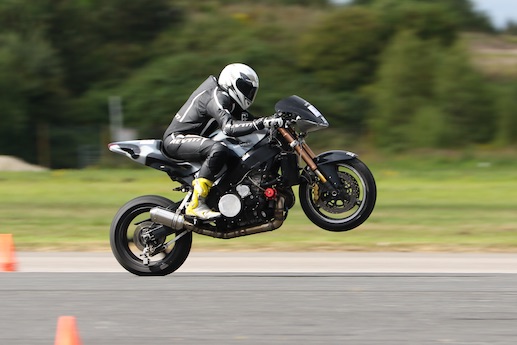 "StuntWars" creator Todd Colbert did a 100m wheelie at 130km/h on his stock 1992 GSX-R1100 in 1998 with nine people on board, smashing the previous record of eight people.
The world record for the most yoga positions executed on a motorcycle was set in 2013 by Hav Jabalpur with 50 positions. They included 10 demanding reverse positions and Hav covered a total distance of 5 km (3.1 miles).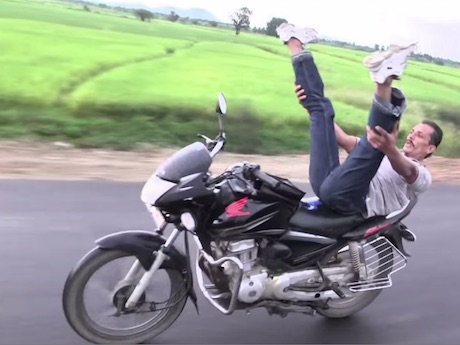 The longest ride in 24 hours was by Ol' "Dusty Rusty" Vaughn who rode his Harley 3249.9km in August, 2011, on the Continental Tire Test Track in Uvalde, Texas, with an average speed of 135km/h.