Visibility of riders and their motorcycles should be increased and high-speed limits in rural areas reduced, a new Monash University's Accident Research Centre report suggests.
This is despite the report acknowledging that motorcycle crash rates have decreased as a proportion of the number of riders. (In NSW and Victoria alone, rider numbers have increased as much as 74% in a decade.)
Suggestion box
The uni report also suggests:
Licence refresher courses for older and returned riders;

Promote high-visibility motorcycle clothing and research into its effects;

Increase motorcycle visibility technology such as modulating headlights;

Support national standards for motorcycle protective clothing;

Reduced speed limits in high-speed zones, rural areas and intersection;

Increase speed limit enforcement;

Increase rider licensing requirements;

Promote technologies to mitigate multi-vehicle crashes;

Improve the quality of rural roads;

Evaluate roads for their specific motorcycle safety; and

Reconsider the learner-approved motorcycle scheme (LAMS) to also consider bike type, not just power-to-weight ratio.
Visibility fear
While some of the recommendations have merit, there is a fear among riders that authorities will twist words such as "promote" and "support" into "mandatory".
This could lead to mandatory high visibility clothing, mandatory protective clothing minimums and mandatory technology such as emergency braking, traction control and crash sensors.
The Monash Uni report is quaintly called "Current Trends in Motorcycle-Related Crash and Injury Risk in Australia by Motorcycle Type and Attributes". It is sponsored by Australian state government bodies, state automobile clubs and the New Zealand Automobile Association.
It has been compiled using 2005-2014 data from police crash reports in several states, vehicle registrations in Victoria and NSW, and Redbook motorcycle specifications.
Click here to read how critics suggest police crash reports are flawed.
Findings
The Monash Uni report reflects previous studies with findings such as older rider numbers and associated crashes are increasing.
However, it also found some new and interesting characteristics such as the fact that the number of riders choosing more powerful motorcycles has doubled.
It also claims to show that the crash and injury severity risks on high power-to-weight-ratio bikes are higher.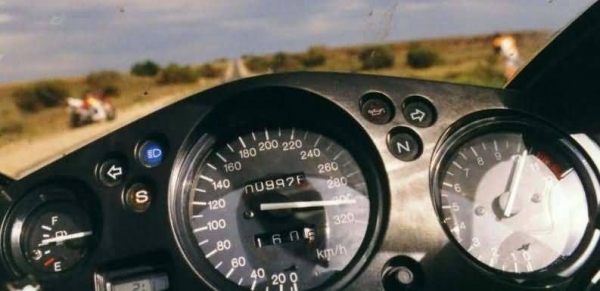 Here is a summary of the crash stat findings:
Fatal and serious injury motorcycle crashes increased 20%;

Rural areas are more dangerous for riders;

Most popular motorcycle types — sport, off-road and cruisers — also have the highest incidence of severe injury crashes;

Unlicensed and novice riders are more likely to crash older motorcycles;

Severe injury risk in motorcycle crashes is higher at intersections and in multi-vehicle collisions; and

Risk is lower in 50km/h zones.
What do you think of the Monash University report? Leave your comments below.