Is This the Indian Raptor?
Recent information surfaced about Indian seeking to challenge Harley's Road Glide with its own liquid-cooled, frame-mounted fairing bagger. I reported on it recently and showed off some of the patent info. Now, according to Motorcycle News, recent images of the bike have surfaced of the bike.
One of the images is a super low-res image of the bike (shown below). You can hardly tell what the thing is really. It looks like an Indian bike, but it could easily be some rendering done up by a teenager on a computer. However, the spy shot (shown above) looks almost exactly like the low-res image and shows some unique details, suggesting it's indeed real.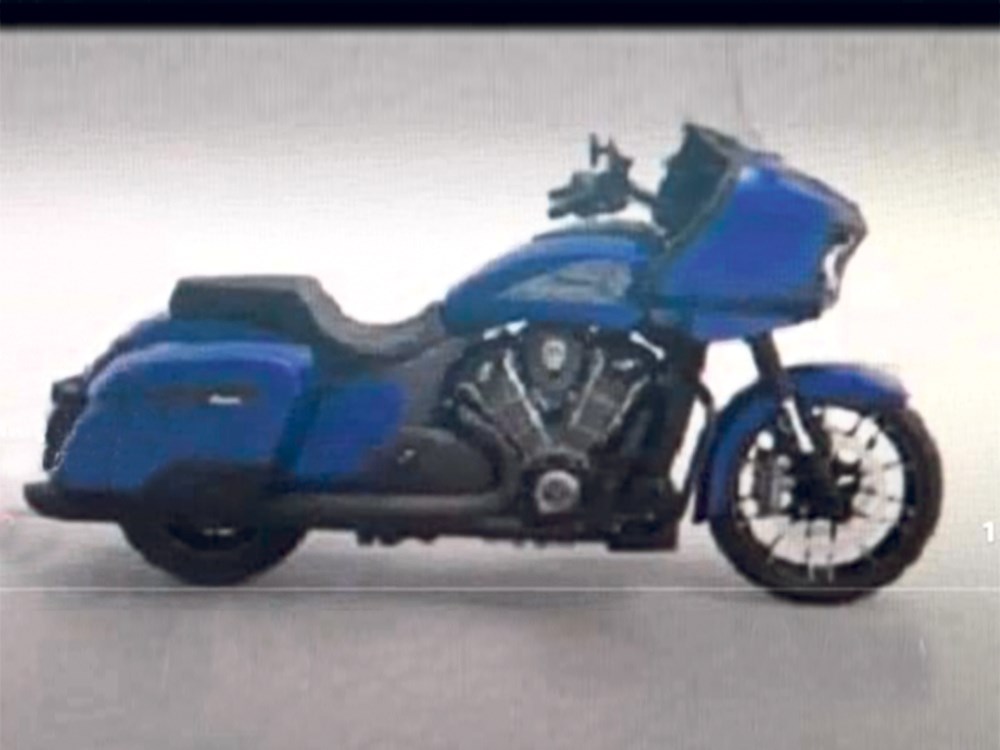 The bike in the spy shot has some black cladding on it to hide all the real goodies, but you can see that its fairing, at least, is the same shape as the bike in the low-res photo. The bike also appears to get some sturdy USD front forks and Brembo monobloc brakes.
The big V-twin engine appears different than the one in current Indian bikes. It is likely the engine discussed from the Polaris patent I touched on in the previous article linked above. Long story short, I don't know much about this upcoming bike that many assume will be called the Raptor. However, it's clear it does exist, and Harley may have some serious competition on its hands.