Rick's Garage and Diner at Palmwoods on the Sunshine Coast hinterland is like a magnet for motorcyclists all over South East Queensland.
Owner and motoring fanatic Rick Jamieson says his ionic diner, which is jam-packed with fascinating motoring memorabilia, is at the gateway to the bountiful motorcycle-friendly roads of the hinterland.
"It's either the first or last stop for riders enjoying the open, flowing roads," he says.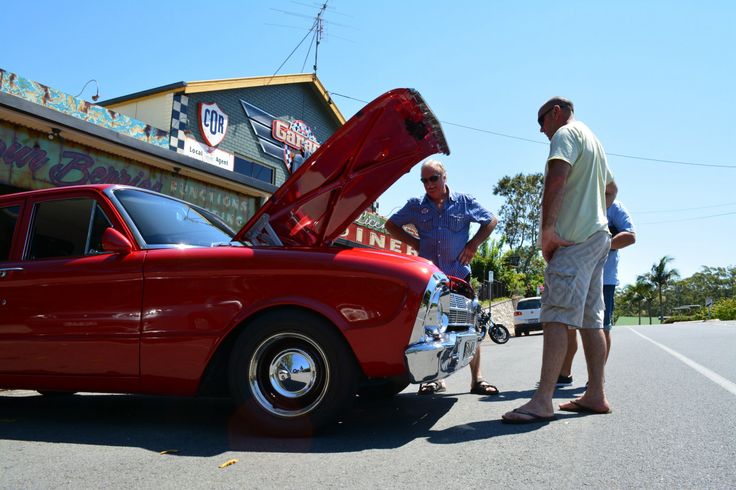 The 49-year-old Kiwi is a diesel fitter by trade, but now he spends most of his time making coffees for the growing number of riders.
He's been here 27 years and spent the past 14 years building up trade in his garage.
Over the past few years he has developed the cafe, bar, retro room and beer garden upstairs which now attracts many regional motorcycle riders and classic car fans.
The garage has a '50s retro theme with old number plates, photos, memorabilia and relics from Rick's favourite era.
"I've always had a passion for classic bikes and cars," he says.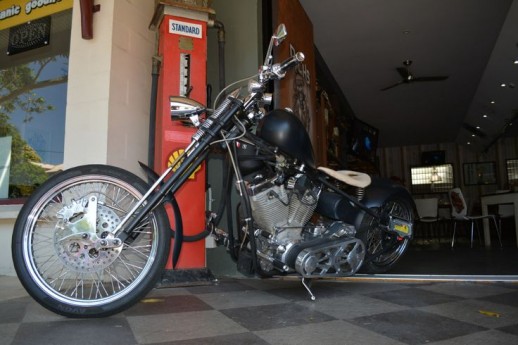 That's his $32,000 Big Bear Chopper Springer Harley welcoming guests at the front door.
"We found this place as an absolute fluke, but it's in exactly the right place as the gateway to the hinterland," he says.
"We get solo riders, husbands and wives, women's riding clubs, a bit of everything. We cater for 18 to 80."
The diner features live bands on Sundays to cater for the swarm of motorcyclists who stop in for a coffee or lunch.