The Spanish island of Ibiza may be renowned for electronic music and night life, but automotive writer Paul Joshua reckons it's also great for riding.
"Its snaking roads connecting one beach cove to the next make it the perfect playground for exploring with a motorcycle," says Paul who comes from Brisbane.
If you have a motorcycle, the return ferry price from Valencia, for you and the bike, is around €150 (about $A218). If not, you can hire one. Paul hired a fun KTM Duke 690 from Motosud.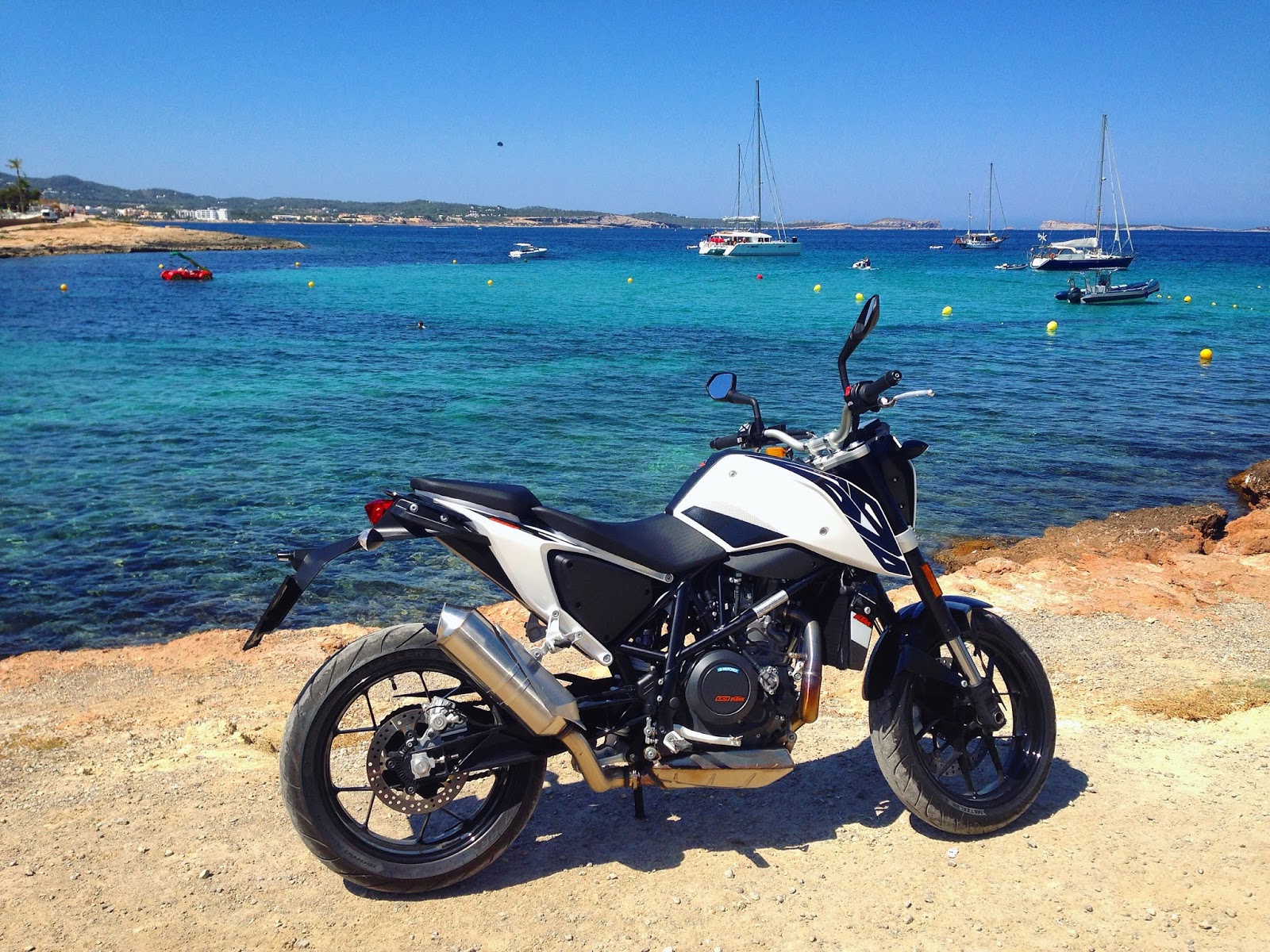 It is the most powerful single-cylinder production motorbike available, with 52kW (70bhp) and 70Nm of torque providing more than adequate power for a package that weighs just 150kg.
It cost €70 (about $A100) to hire for a 24-hour period.
Paul says the Duke feels "meaty" from low in the rev range, pulling stronger than you expect a single cylinder ought to.
"It then starts to sing and feel more aggressive as you approach the 8000rpm redline," he says.
"It makes the dash from 0-100km/h in less than four seconds. It really is a spritely mover."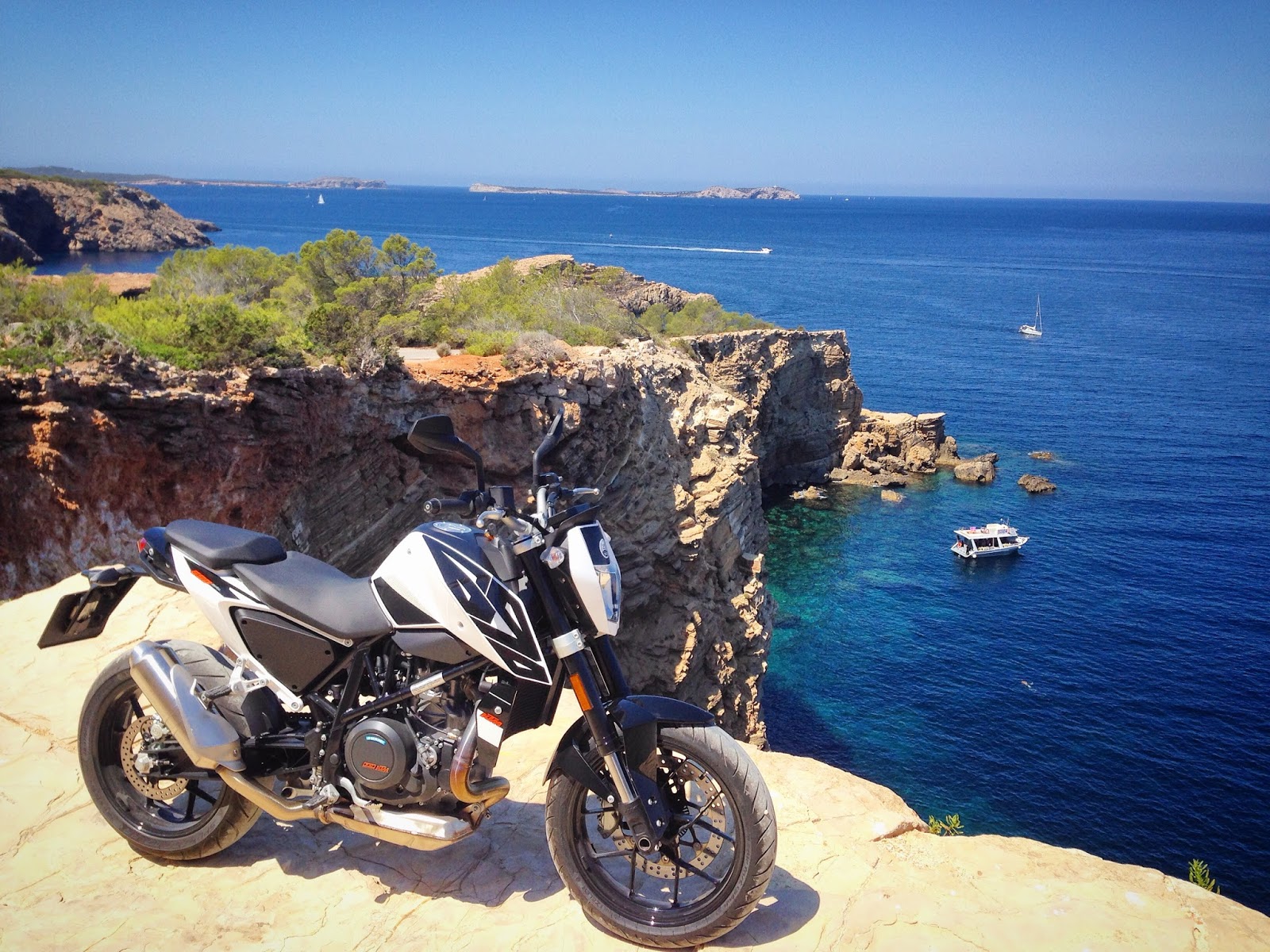 What surprised Paul is how comfortable and planted it felt on the road at high speeds, even with a pillion.
"It's upright seating position and wide handlebars make it agile like a fox. On tight, twisting roads you'd be hard pressed keeping up on a sports bike."
However, Paul warns that riding on Ibiza requires special attention.
"Not only do you have salt and sand making the roads extra slippery, there might well be a few cars around with those at the wheel who didn't follow the sobriety aspect of being a designated driver.
"The former can make for entertainingly easy wheel-spin on corner exit, the latter needs your utmost concentration, in built up areas especially."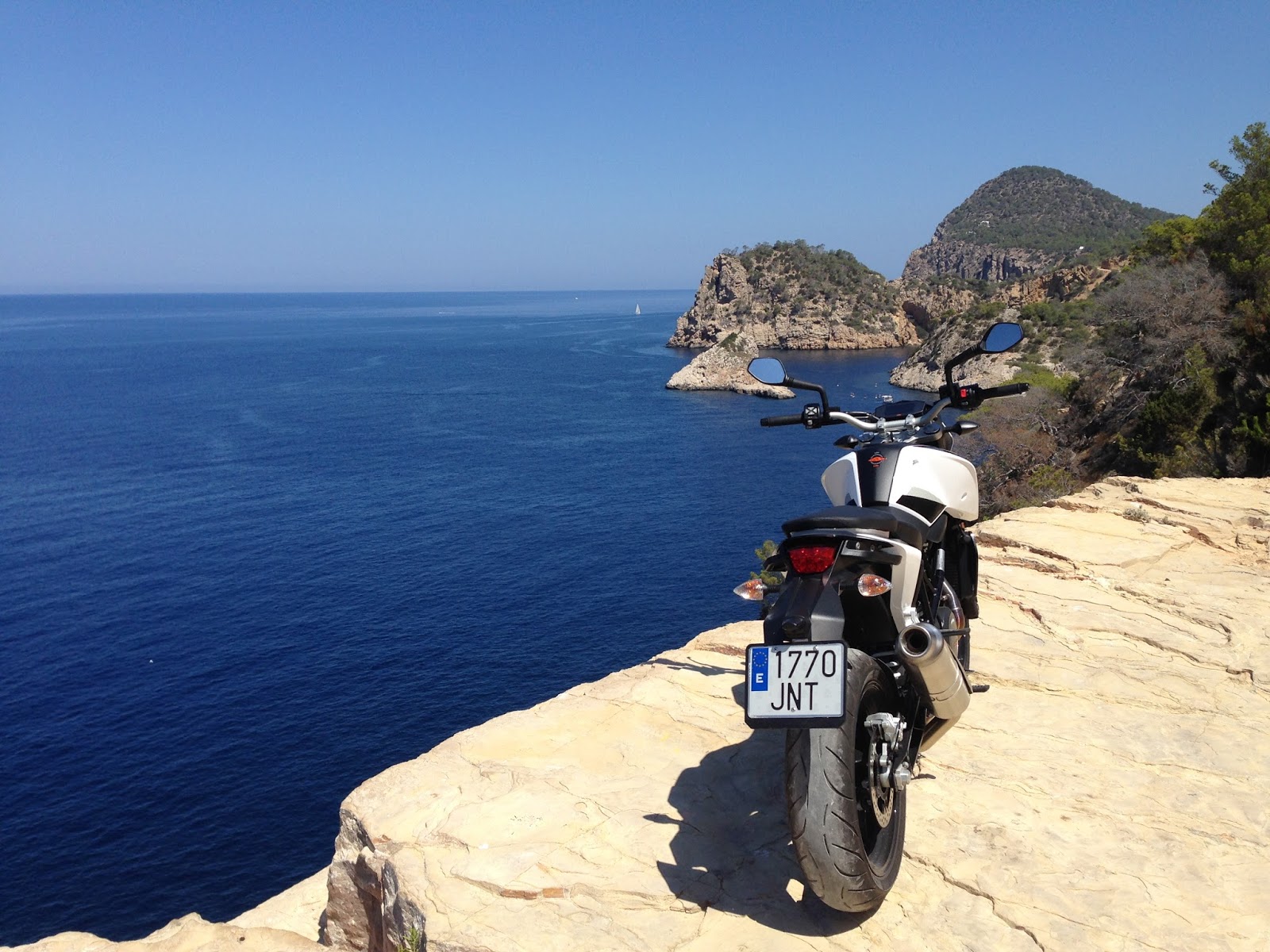 As for great riding roads around Ibiza, it's hard to go wrong, Paul says.
"You're never far from an amazing backdrop around the next bend, with turquoise views across the Mediterranean," he says.
"It is worth looking around the port where you can ogle the mega-yachts, and a particularly good vantage for viewing the sunset is Cala d'Hort or try Portinatx too."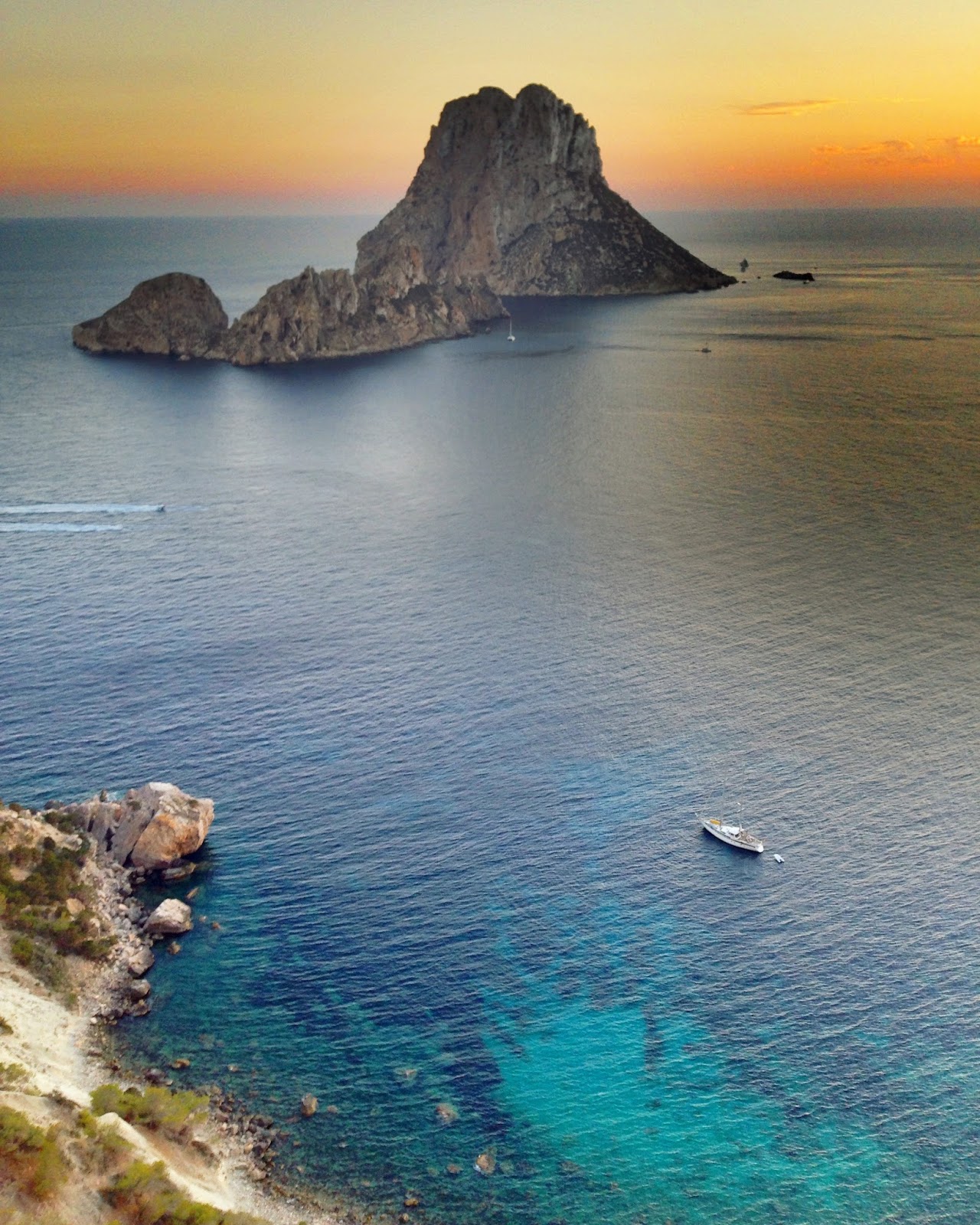 Paul says the Duke was an ideal bike for beach hopping around any island.
"It's a tremendous machine that has scooter-like nimbleness with sportsbike power," he says.
"My only complaint is that 24 hours with the Duke was not enough."