Remember when KTM's refreshed 2024 EXC lineup came out with a doozy of new specs?
Well, Husqvarna has just played a wee game of copycat, releasing a completely refreshed lineup of machines for 2024. The overhaul is a longer list than usual, so let's dig in, yeah?
To clarify, KTM's 2024 EXC range is under the same parent company as Husqvarna (Pierer Mobility Group), so while we were kind of expecting this change, we weren't sure how much new stuff Husqvarna's TE/FE models would be getting. Imagine our delight when we see the bit below:
New Stuff for the 2024 Husqvarna Enduro Range
New Frame

New Subframe

New Bodywork

New Suspension

New Brakes

New / Advanced Electronics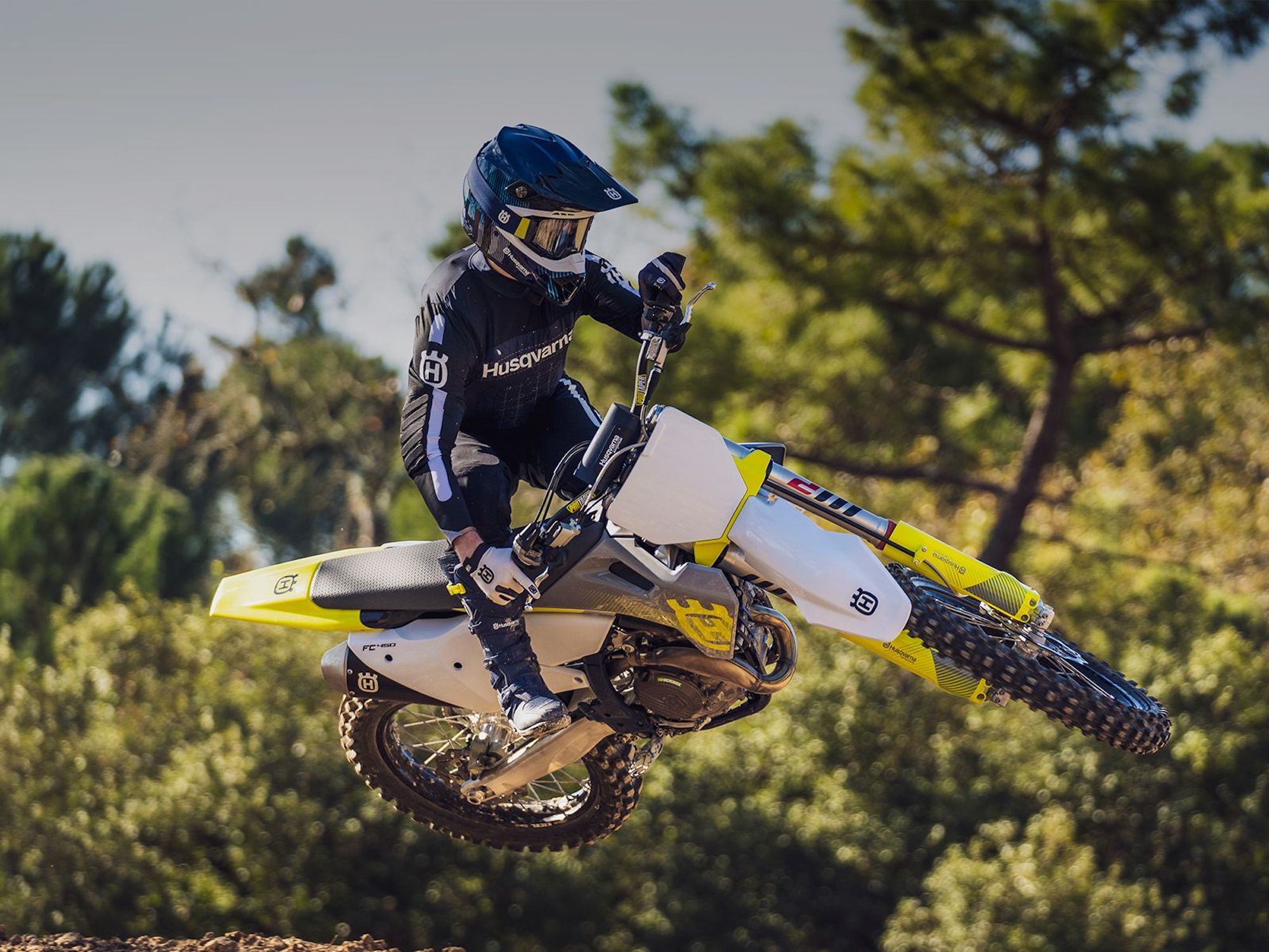 Frame
A chromium-molybdenum steel chassis improves resistance to compression (anti-squat equations) and gives riders a new type of flex under the caboose. 
Subframe
Durability has been improved with this hybrid subframe, thanks ot the use of both polyamide and reinforced aluminum – both of which beef up agility and "straight-line stability" without compromising on material strength.
Bodywork
Graphics (influenced by the Swedes) aids the preferred rider ergonomics, with the fairings themselves boasting a leaner design than the marque's last bout of changes. 
(Accompanying the aesthetics is a new high-grip seat – a similar idea as the unit we find in KTM's EXC range.)
Suspension
Enduro-specific WP XACT Closed Cartridge spring forks, complete with mid-valve piston and "a hydrostop in the final 68 mm of travel" dress the front, while a redesigned WP XACT shock (100 g lighter and 15 mm shorter) garbs the back of the bikes. Both ends are fully adjustable by hand.
Brakes
BRAKTEC brakes with high-performance GSK discs dress Husqie's rolling duties, improving handling and setting stoppage to a higher level of competition than the previous units.
Advanced Electronics
Offroad Control Unit (OCU) increases reliability

A new multifunctional Map Select Switch design (or "EMS," for four-stroke models only) provides "two pre-set riding maps to suit varying terrain, with each gear selected engaging a tailored power delivery" (via

Superbike News

) 

Traction Control (four-stroke models only)

Quickshifter (four-stroke models only)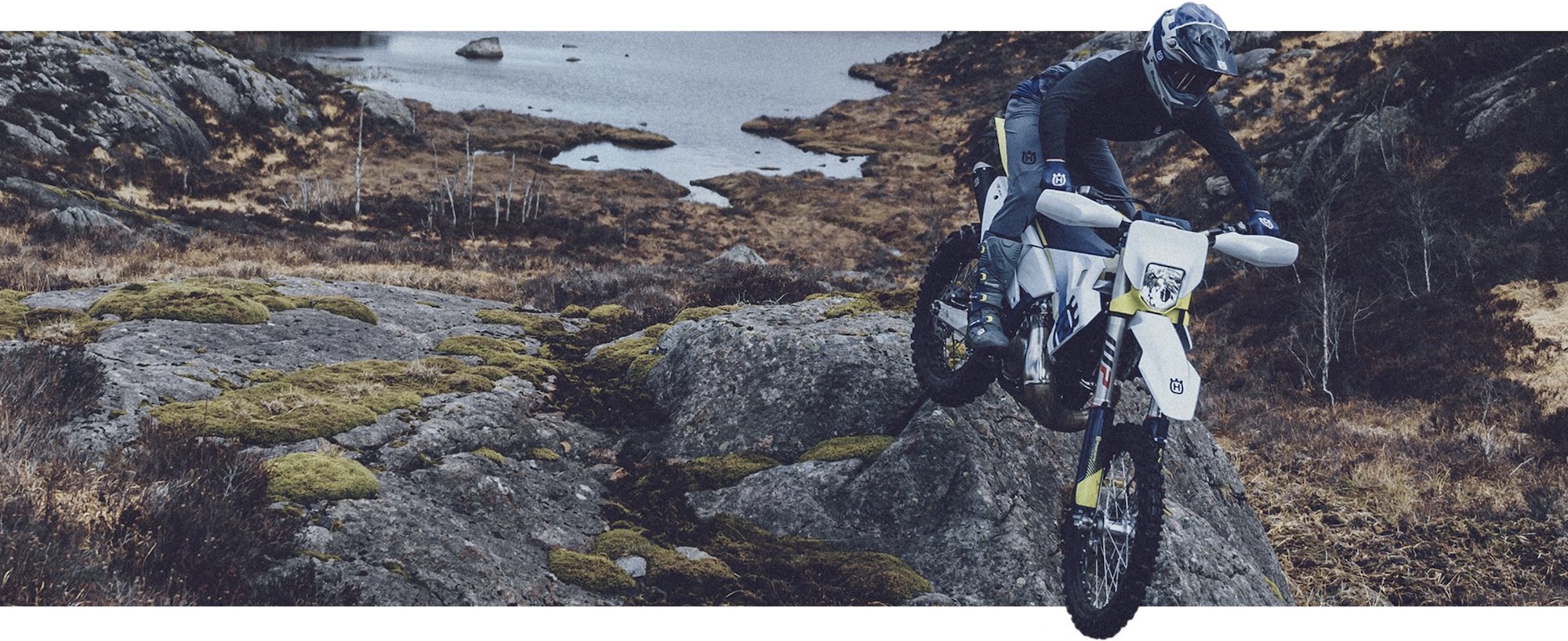 On top of all the above, Husqvarna's press release tells us that their 2024 Enduro range gets a more streamlined headlight, a sweet bit of Throttle Body Injection (TBI) tech (new to TE 150, TE 250 and TE 300 2-stroke models only), and a compact DOHC engines (New to FE 250 and FE 350 only). 
A combined start/stop button, electric starter, ProTaper handlebars with ODI Grips, and Michelin enduro rubber complete the ensemble, which 3brosKTM tells us sells for the following price points:
2024 Husqvarna Enduro Range Prices
2024 Husqvarna TE 150
MSRP $10,199 USD
2024 Husqvarna TE 250
MSRP $11,249 USD
2024 Husqvarna 
TE 300
MSRP $11,549 USD
2024 Husqvarna
FE 250
MSRP $10,299 USD
2024 Husqvarna
FE 350
MSRP $11,749 USD
2024 Husqvarna
FE 450
MSRP $12,099 USD
2024 Husqvarna
FE 501
MSRP $13,049 USD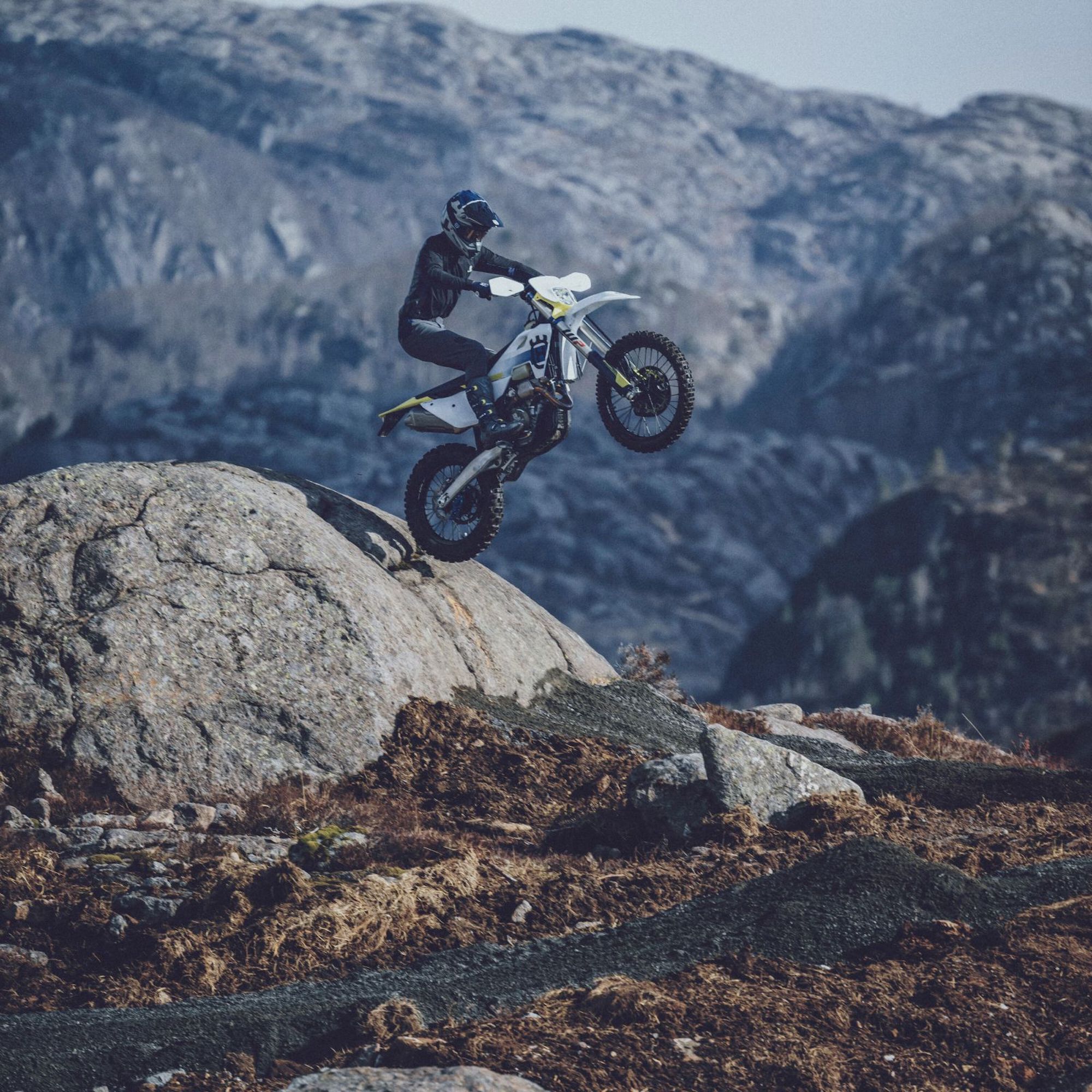 What do you think of Husqvarna's new 2024 Enduro range?
*Media source from Husqvarna*