We don't expect hubless wheeled motorcycles to become a thing, but this one certainly has turned some heads.
The TMC Dumont is powered by a 224kW Rolls-Royce aircraft engine and is the work of Brazilian ex-Formula One driver turned motorcycle custom builder Tarso Marques.
It's been around for a while, won "Best in Show" at this year's Daytona Bike Week and recently hit the streets of Brazil in the video posted on YouTube.
Perhaps he's drumming up interest from potential buyers.
It actually doesn't have hubless wheels. The hub is as large as the wheel and the axle is hollow.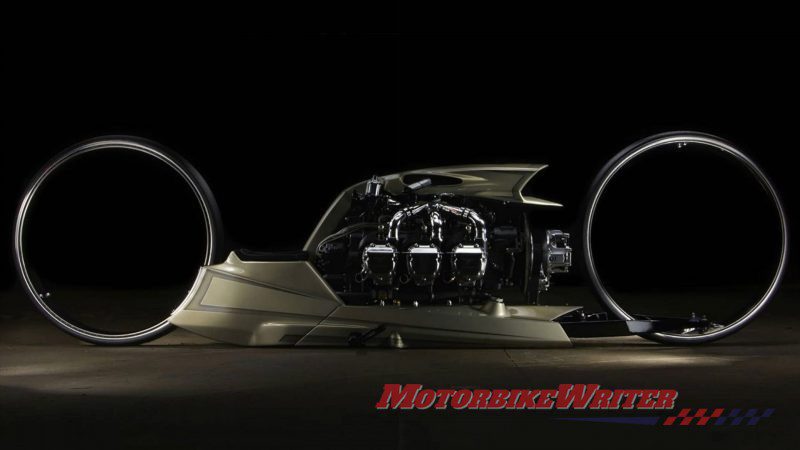 Hubless wheels
It's also not the first motorcycle with "hubless" wheels. There have been many other examples in cars, bicycles and motorcycles.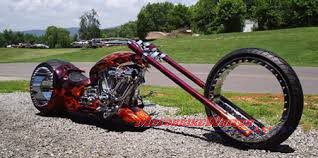 Erik Buell also used a different kind of hub less wheel design in some of his innovative motorcycles.
As for the TMC Dumont, it looks great, but as the video above shows, its not exactly practical.
The wheels fix at standstill and don't look like they would handle or turn very well.
Advantages of hubless wheels, apart from looking cool, are that they have lower unsprung weight, so they should steer, brake and handle better.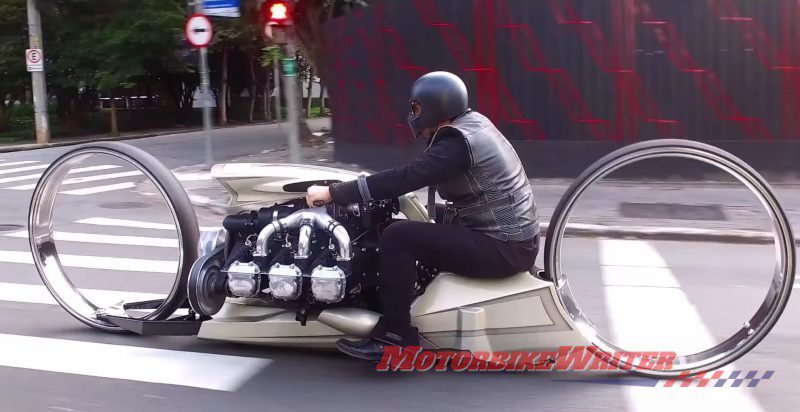 However, the TMC Dumont has 36-inch wheels which decrease their rigid integrity.
Disadvantages are the strain on the bearings, vulnerability of the rims to damage from a pothole and the difficulty of changing the wheel.