At least one NSW rider has avoided paying a hefty fine for wearing a helmet camera simply because he decided to challenge the infringement notice in court.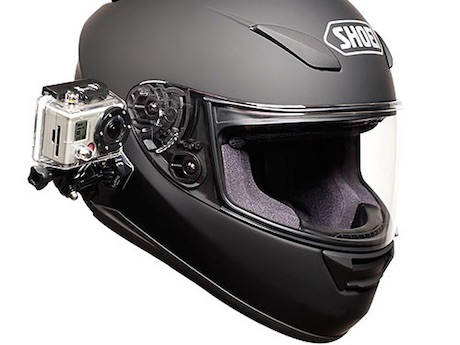 The issue is a legal minefield thanks to complex and arcane laws that invite varied police interpretations in each state and could attract fines of around $300 and three demerit points.
Police in NSW and Victoria seem to interpret the helmet standards differently to other states by claiming that anything fixed to a helmet renders it non-compliant.
At last week's Standards Australia helmet forum in Sydney, a NSW police representative said they were policing for helmet cameras because "our overall aim is to decrease the road toll".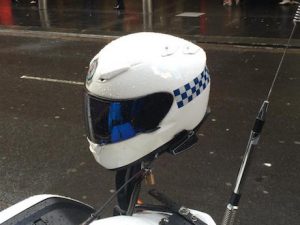 Yet many motorcycle police wear them and the previous Queensland Police Minister actually suggested all cyclists wear them to gather evidence in the event of a crash.
Notable motorcycle helmet law guru Guy Stanford of the Motorcycle Council of Australia says the rules only apply to the sale of the helmet, not its use.
He advised riders to challenge any fines, tie up the courts and publicly demonstrate that the laws are too arcane and open to misinterpretation. He says it could cost riders up to $692 to access all the pertinent helmet laws.
One person who seems to have successfully followed Guy's expert advice is Taree rider Ross Berry who was fined for wearing a GoPro camera on his helmet in March 2014 near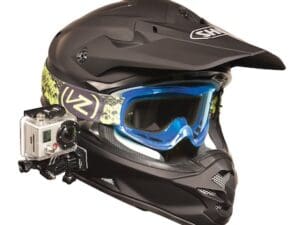 Singleton in the Hunter Valley. "I had consulted with a number of police prior to be being fined, including highway patrol, and all said 'no problem'," Ross says.
"I also consulted with police at the police stand at the Sydney Royal Easter Show. Three officer's said 'no problem'."
So it came as a bit of a surprise when the 49-year-old was out riding his BMW R 1200 GSA and was pulled over by a Kempsey officer at a stop sign and booked for "wear unapproved helmet". He was not booked for any other offence.
"From what I can understand, the police officer at Kempsey is the one causing a lot of the problem," Ross says.
At the advice of his daughter, he did not pay the fine and opted to fight the infringement notice in Singleton Magistrates Court as he was fined on a long weekend which attracts double demerits. In this case, that would have meant a massive six points, which is half a licence!
However, the Magistrate offered Ross a Section 10 to dismiss the charges if he pleaded guilty.
"I was offered a Section 10 – no conviction recorded, no demerit points or fine. After all that, I still have no idea if it is legal or not," Ross says.
"The magistrate said it was unreasonable to expect the law would exist and most people wouldn't know that it is illegal."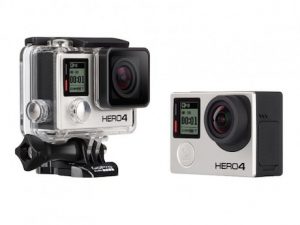 In fact, the arcane nature of the law and the exorbitant expense to access pertinent laws is the legal defence by Maurice Blackburn Lawyers in Victoria over a similar case which has now been adjourned twice.
The matter was to be heard again in Frankston Magistrates Court on Monday, but Victorian police have been granted a further adjournment to March 30. The matter had been previously adjourned by the Magistrate so police prosecutors could research the public availability of the laws.
If the police prosecutors are still researching the laws, how can the public be reasonably expected to know about them?
As for the matter of a Section 10, it can be offered for several reasons including first offenders, the trivial nature of the offence or the "offender" having a mental condition.
It begs the question, if it's a trivial offence, why even issue the notice? And if it's trivial, then challenging the fine in court should be met with the same Section 10 result as the judiciary is often rightly averse to tying up the courts over trivial matters.
Meanwhile, Ross says he is still riding with the GoPro on his helmet and intends to use it when he ventures into Queensland soon on a long bike trip.
"I continue to wear the camera and have not been fined again," he says.