Customers will first have to "qualify" if they want to buy a Honda RC213V-S road-legal MotoGP bike for an undisclosed figure in Australia of probably more than $250,000.
And the "road-legal MotoGP bike" will have quite a few "tweaks" to turn it into a road-legal machine with less power than even the Honda Fireblade.
Unleashed in Spain by two-time MotoGP champion Marc Marquez, the RC213V-S looks just like the race bike, but with mirrors, horn and indicators.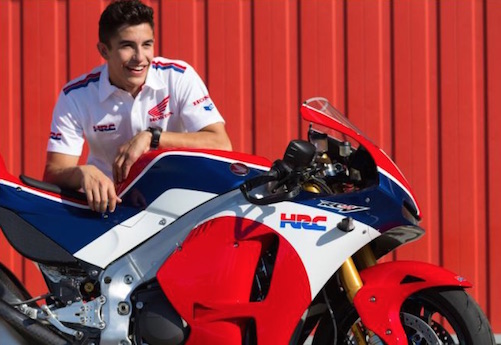 To make it roadworthy of course it gets a starter motor, but they have also "tweaked" the bake pads and discs, switched from pneumatic valves to a coil-spring suspension system, swapped out the seamless transmission for a conventional system like the RCV1000R, lengthened the wheelbase and added a legal muffler.
So, in other words, not very much like the MotoGP bike at all, except for the engine.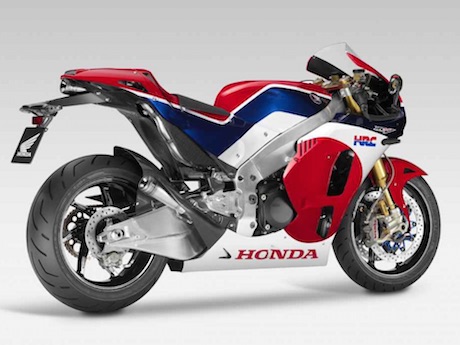 But even that has been "tweaked". In road legal form it only has 118kW of power and 102Nm of torque which is much less than the CBR1000RR at 127kEW/106Nm.
However, when the track-only sports kit is fitted, that rises to a phenomenal 158kW/118Nm.
The sports kit includes a different ECU, muffler, spark plugs, data logger, quickshift, reverse race gears and various other items that we can't even work out such as a AI joint cover set.
So while it may be rideable on the road, it will take a much more talented rider to manage that power and torque on a race track. It should be noted that if you fit the sports kit, it voids your warranty and most likely your insurance.
If you still want one, you can place your order after July 13 and before September 30, 2015. But first you will have to pass a "customer qualifying process".
We're not sure what that is and neither is Honda Motorcycles Australia spokesman Glyn Griffiths.
"My feeling is that it is more to discuss everything that is involved with buying the unit and if after this the potential customer wants to buy a unit they can then order it," he says.
The bike will be sold by Honda directly, not through the dealer network. From the moment you place the order, Honda Racing Corporation says it will take them from six to 12 months to handcraft each bike.