Honda is making 'vehicles that think' by working on a bit of safety tech to act as a last-ditch emergency step.
The goal? Keeping our roads as safe as humanly possible – and Honda is borrowing from their auto lineup for the challenge.
The incubating Lane Keeping Assist System (LKAS) is already something that exists in Honda's cars; a forward-facing camera mounted above the inside rearview mirror 'works proactively to keep the vehicle centered in a detected lane.' (via Honda)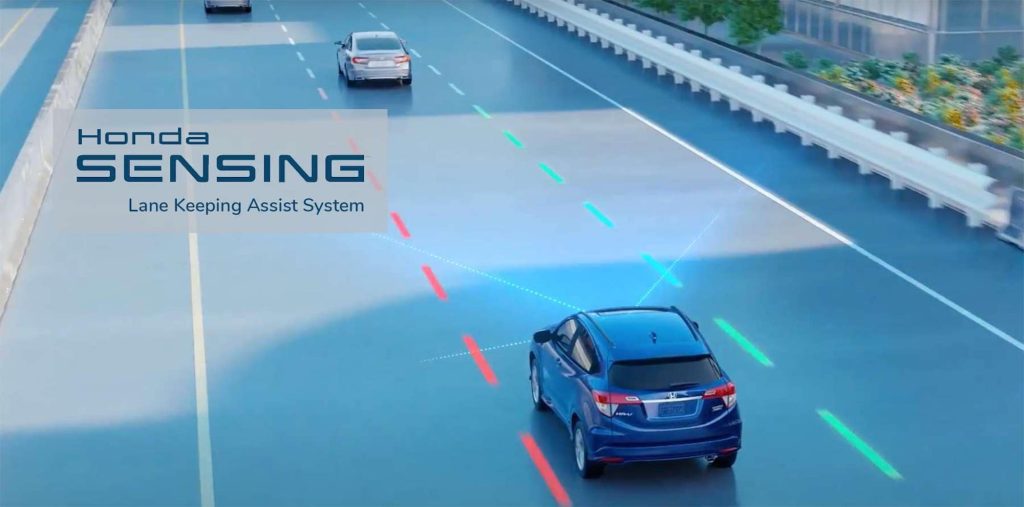 "If the LKAS system has been engaged and you start to drift away from the middle of the lane, it will gently apply steering torque and help guide the car back to the center of the lane," adds the brand.
Now, recently surfaced patent applications show the two-wheeled version of the same system in all her glory, with MCN detailing how her new bit of tech will influence our daily scoot.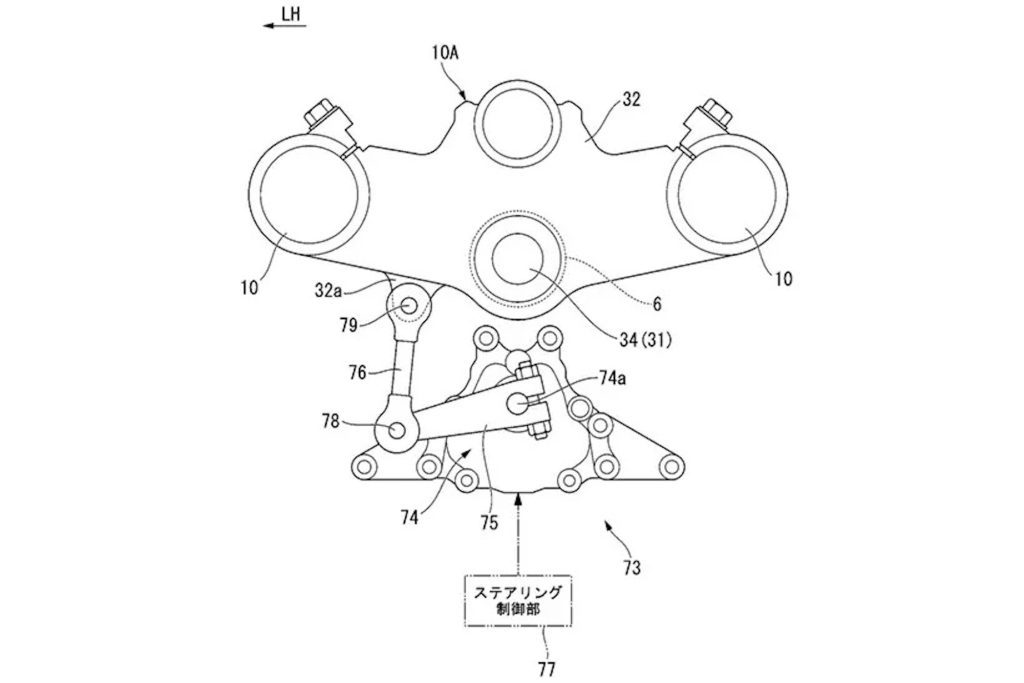 "The system is tied in with sensors including a front radar and camera to keep an eye on the white lines and the traffic ahead, but the main element is an actuator that looks rather like a rotary steering damper," states the report.
"Inside, there's a magnetostrictive torque sensor that monitors changes in magnetic flux to tell whether the rider is making steering inputs and an electric motor to introduce inputs of its own."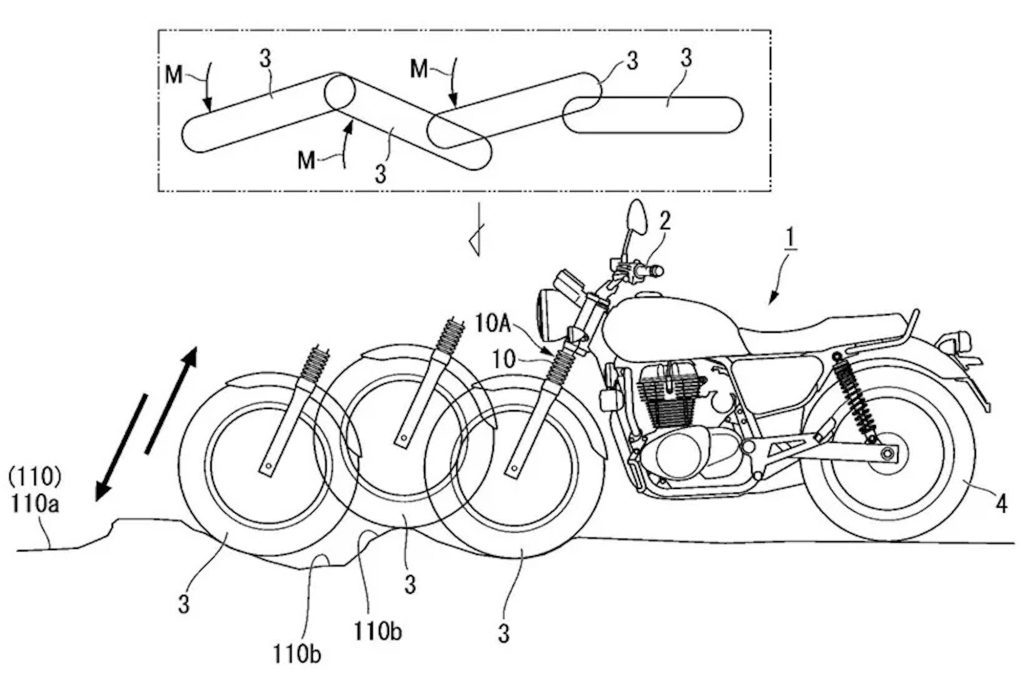 (If you're worried you're about to mount a moto-robot nightmare, you can rest easy; the system DOES use countersteering to suggest a change of direction, but only very briefly – and it doesn't take over entirely.)
We've also got some extra tidbits of how the system works with the rider;
If you resist the system, it will stop trying to suggest its algorithm
It's designed to only operate in emergencies, acting as a safety net
When in use, it will work alongside the bike's radar and ABS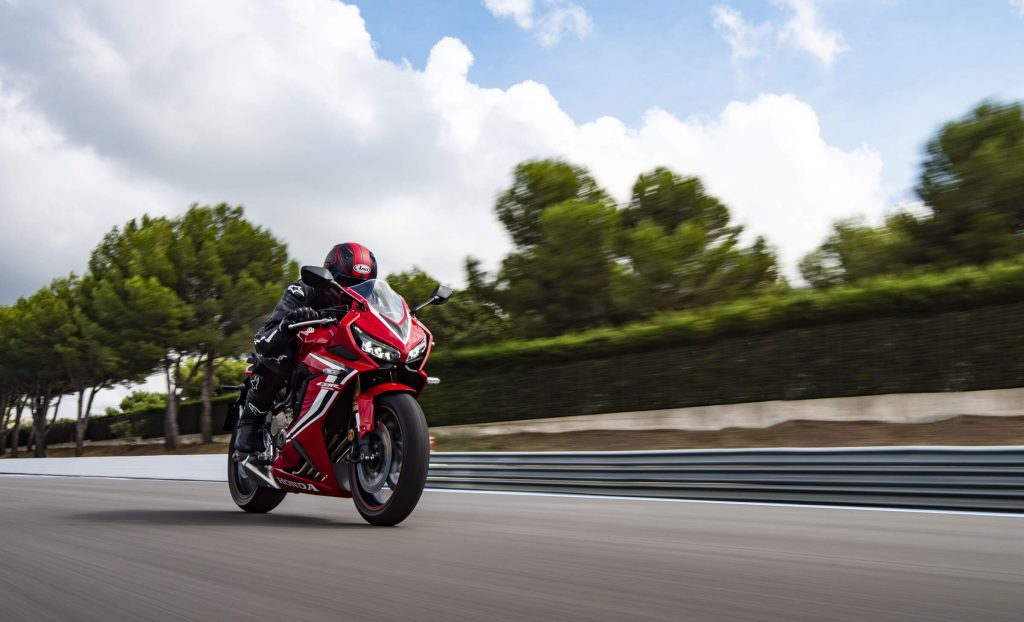 Bottom line, we're eager to see how Honda's newest tech addition works in daily life and will be keeping an ear down for updates as they trickle down the proverbial grapevine.
Given Honda's goal to 'slash car and motorcycle deaths by half in the next eight years and bring the number to zero by 2050,' we're anticipating the system will be introduced on the front end of the forecasted 2030s.
For other news like this, be sure to check back at our webpage; drop a comment below letting us kow what you think, and as ever – stay safe on the twisties.