America: If It's Bigger, It's Badder
When Europe was first expecting the CRF250's to land earlier this year, they got this 300 version instead (you can thank Euro 5 for that one) as an attempt to add a little more power to the motorcycle. At the time, we had no way to tell what this would mean for American buyers looking to get an updated CRF250. Today we have confirmation from Honda that indeed, the 250 will be axed and replaced with the (highly similar) 300 instead.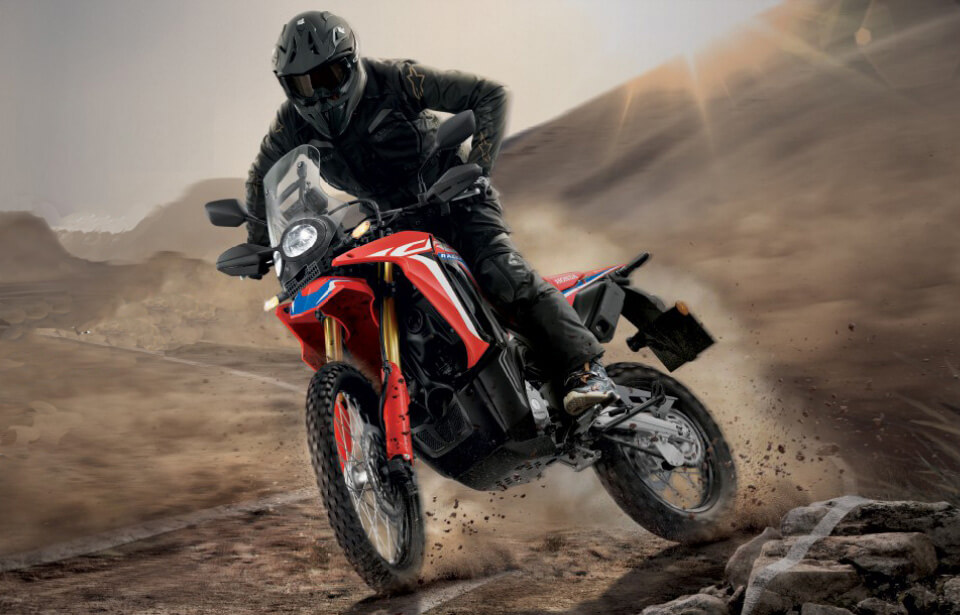 The new 300 takes the original 250 engine and packs an extra 36ccs into the mix bringing the total displacement of the engine up to 286cc. The motor is a single-cylinder thumper that now produces a palpable 27 horsepower and 20 lb-ft of torque.
Japan still received their 250's, but for some reason – probably Euro 5 – North America and Europe will be rocking the 300s from now on.
The bike comes in two versions, the L and the Rally edition. The L is your typical dual-sport with headlight, signals, and the parts to keep your bike ready for both on and off-road scenarios. The Rally on the other hand comes with a larger fuel tank than the L (12.8L compared to 7.8L), bigger handlebars, and LED indicators. Both bikes are available with and without ABS.
If you're interested in picking up a new dual-sport bike for the trails, the 2021 CRF300L will run you $5,249 and the Rally edition will bump the price to $5,999. If you're looking to add the ABS option, expect to spend a little extra clink.