Honda is set to reveal the Riding Assist-e electric version of the self-balancing concept it unveiled in January, 2017.
The Riding Assist-e electric self-balancing bike looks production-ready.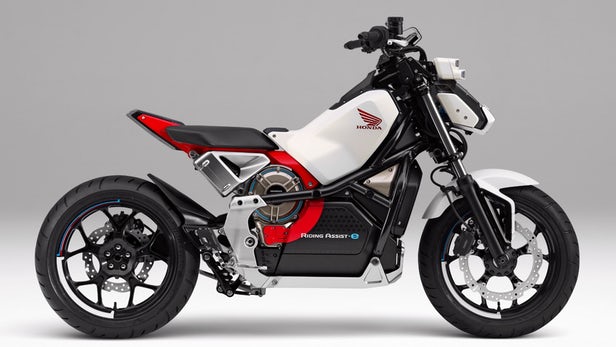 Below is a video of the earlier concept that has a small combustion engine. 
Other differences are a more robust frame, possibly a battery pack under the solo seat plus different LED headlights.
Honda is not revealing any more details until it is officially revealed to the media on October25, just before the Tokyo Motor Show.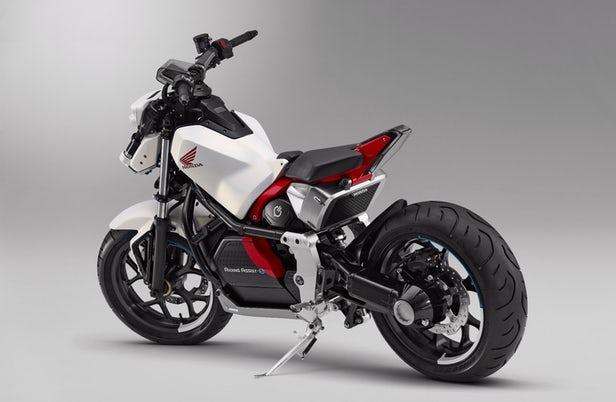 The instruments show that the bike has four modes probably for higher power or longer battery life.
It also displays the lean angle which probably indicates the gyroscope will intervene at a certain lean angle to stop you dropping the bike.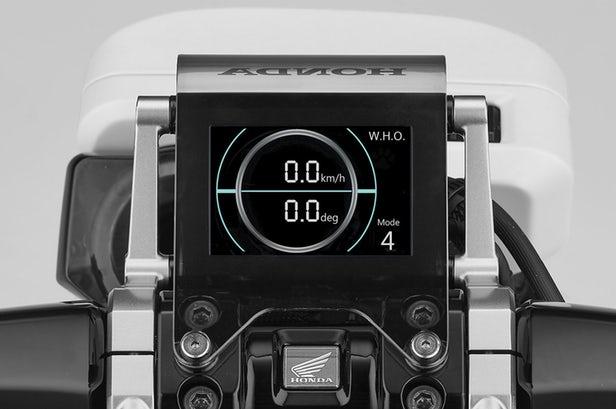 Honda is the third company to unveil a working self-balancing bike.
BMW Motorrad unveiled its self-balancing Vision 100 Next "crashproof" bike at the Cologne Intermot show in October 2016. They did not reveal how it works, but this video shows it in action.
It was shortly followed by Thrustcycle's electric-powered GyroCycle employing a full-time gyroscope. Here it is in action.
Honda's self-balancing bike doesn't use gyroscopes like the Thrustcycle or a Segway.
Instead, they use their own 2012 Uni-Cub technology employed in their personal mobility devices.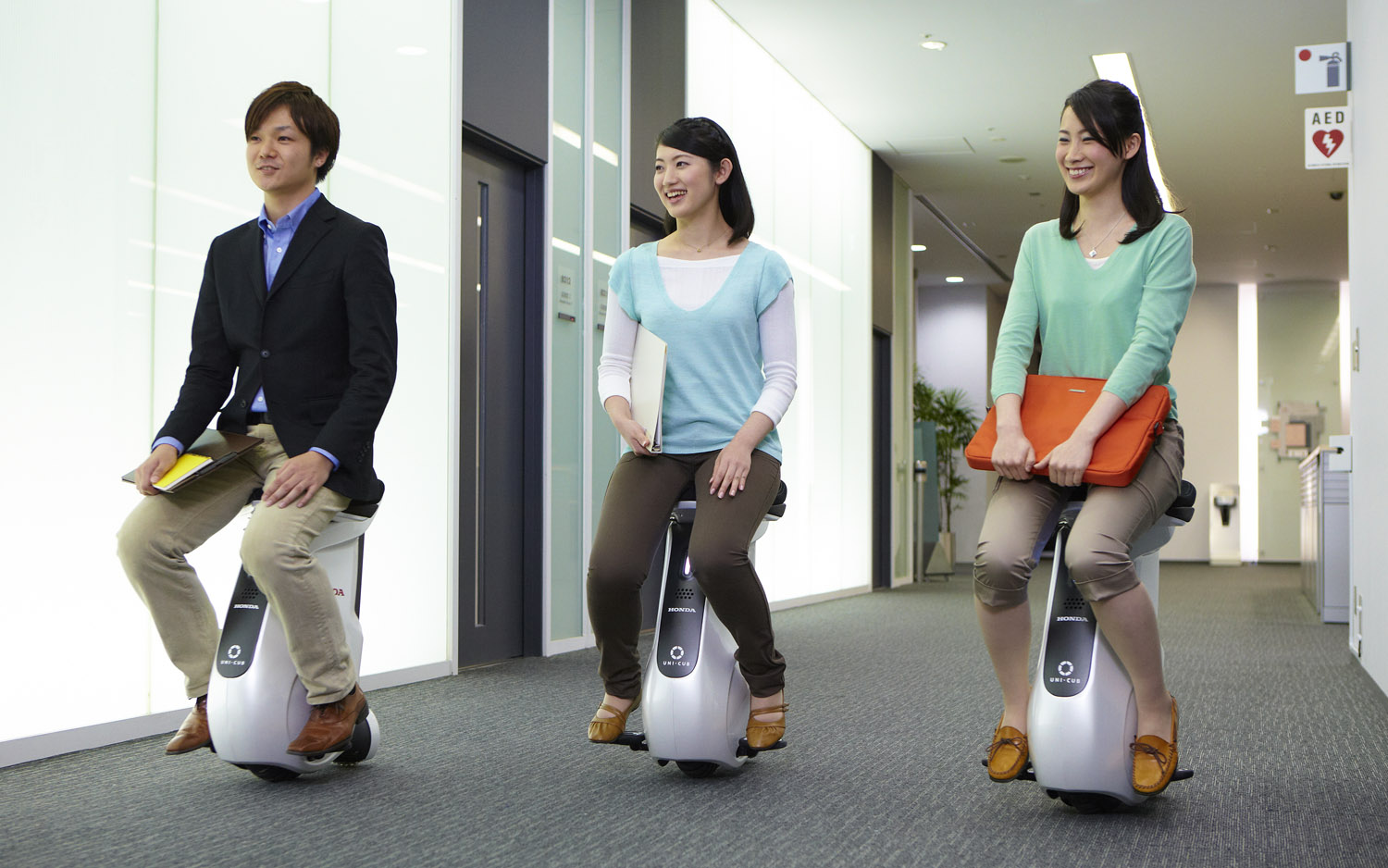 In Honda's original self-balancing bike, the forks extend the front tyre away from the rest of the bike when it transforms from regular riding mode to balance mode.
This feature does not seem to be present on the Assist-e.
The  Honda Riding Assist motorcycle won three awards at the 2017 Consumer Electronics Show in Las Vegas: Best Innovation, Best Automotive Technology and Popular Mechanics' Editors' Choice Award. 
It also operates without a rider like the Yamaha Motobot, but we're not sure if that feature is included in the new concept.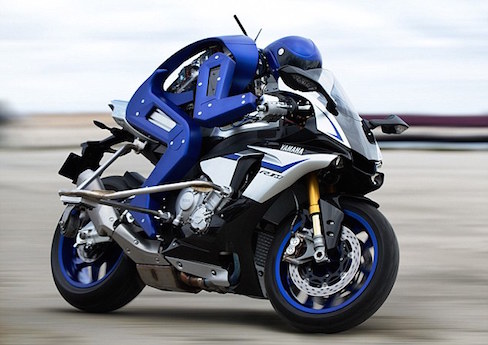 None of these prototypes is yet scheduled for production, but it is looking increasingly likely that they eventually will.
Many riders have questioned why you need a self-balancing bike or a robot bike that rides itself.
It certainly seems to take  much of the fun and talent out of riding.
However, the technology will open up riding to a lot of people who wouldn't normally try it for fear of crashing.
And with the big swing on to automated self-driving cars and trucks, there may be a market for two-wheeled self-riding taxis and courier services.
Meanwhile, we'll stick with balancing and riding our own bikes, thank you Mr Honda.