Honda braap, coming through!
The Japanese multinational corporation has just released their revamped CRF250R alongside the more comfy CRF250RX – and the pair have gone through a wee bit of a facelift for 2022.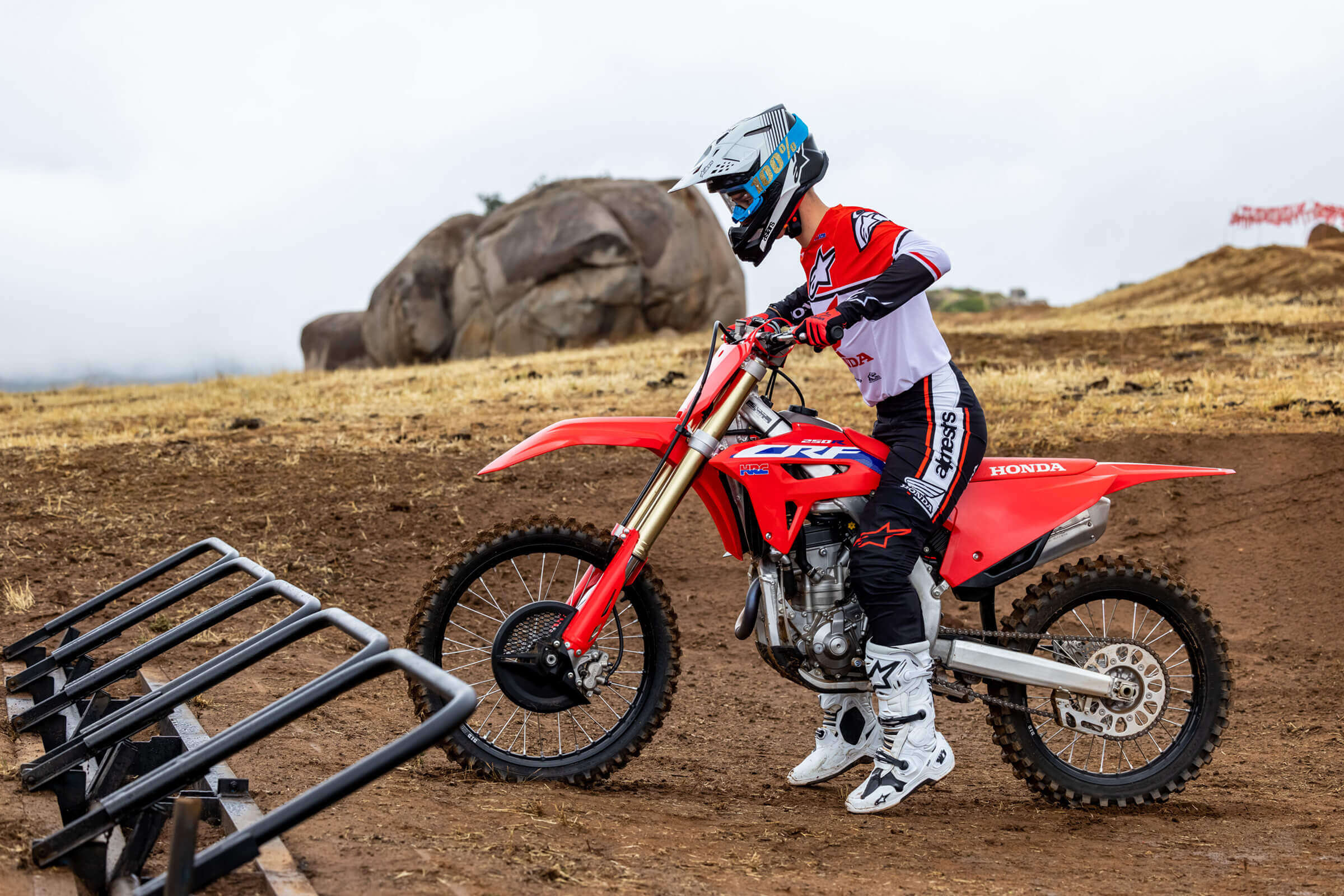 According to a report from MCN, the mid-sized off-roaders have been blessed with new frames, as well as updated engines (a revised 249cc, purportedly more efficient), a single exhaust, and an overhauled suspension.
That includes a larger airbox, revised valve timings, a new exhaust port, and revised fuel-injector angles.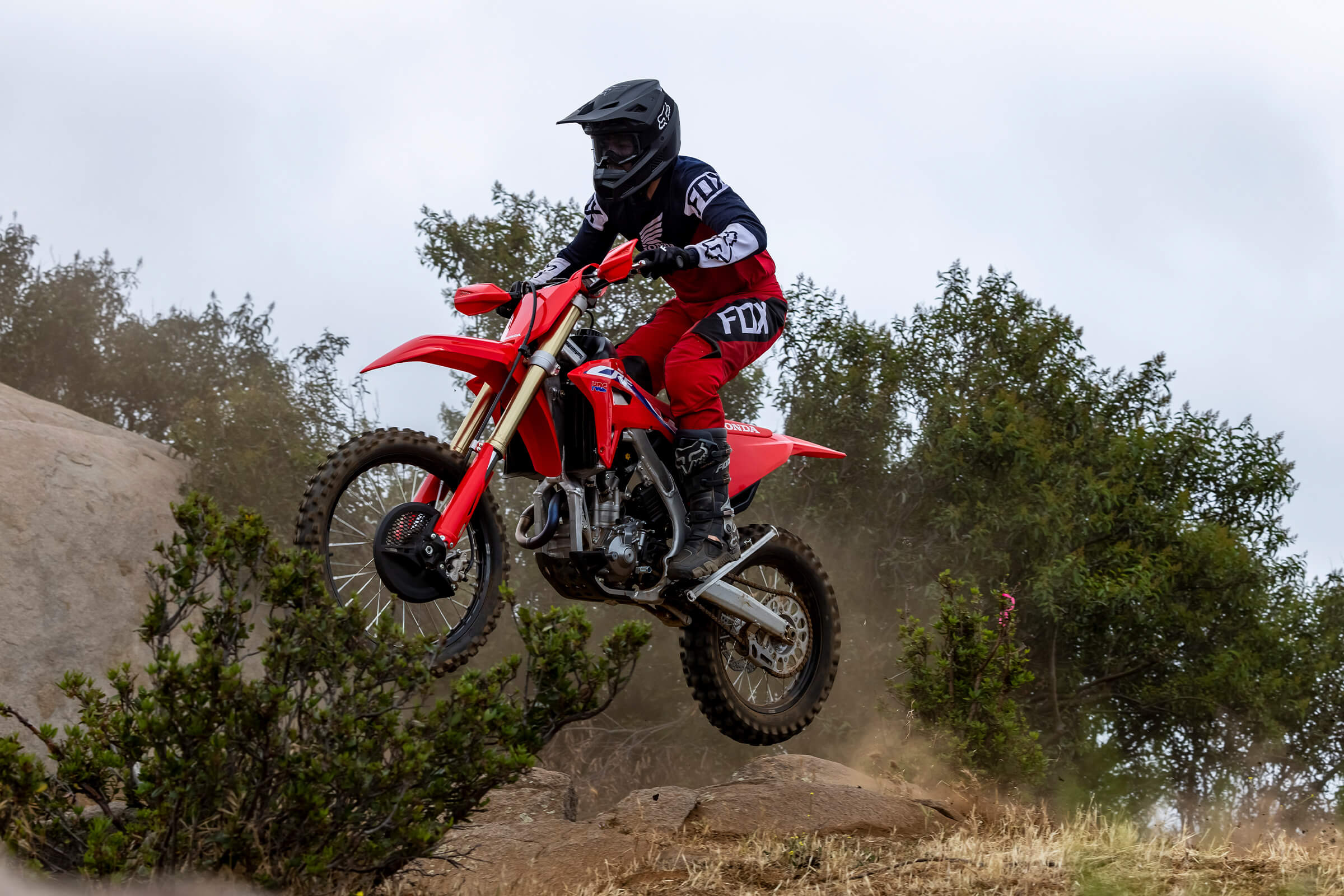 Extra perks: Both bike beasties also get a new clutch with a lighter feel, as well as revised gear ratios and a dedicated fuel map for the RX (more suited to enduro, but eh. What can you do.)
The total result, Honda claims, cuts down on power waste by 10% – and they've also hinted that there's a wee bit more torque through the mid-range (15%, to be exact).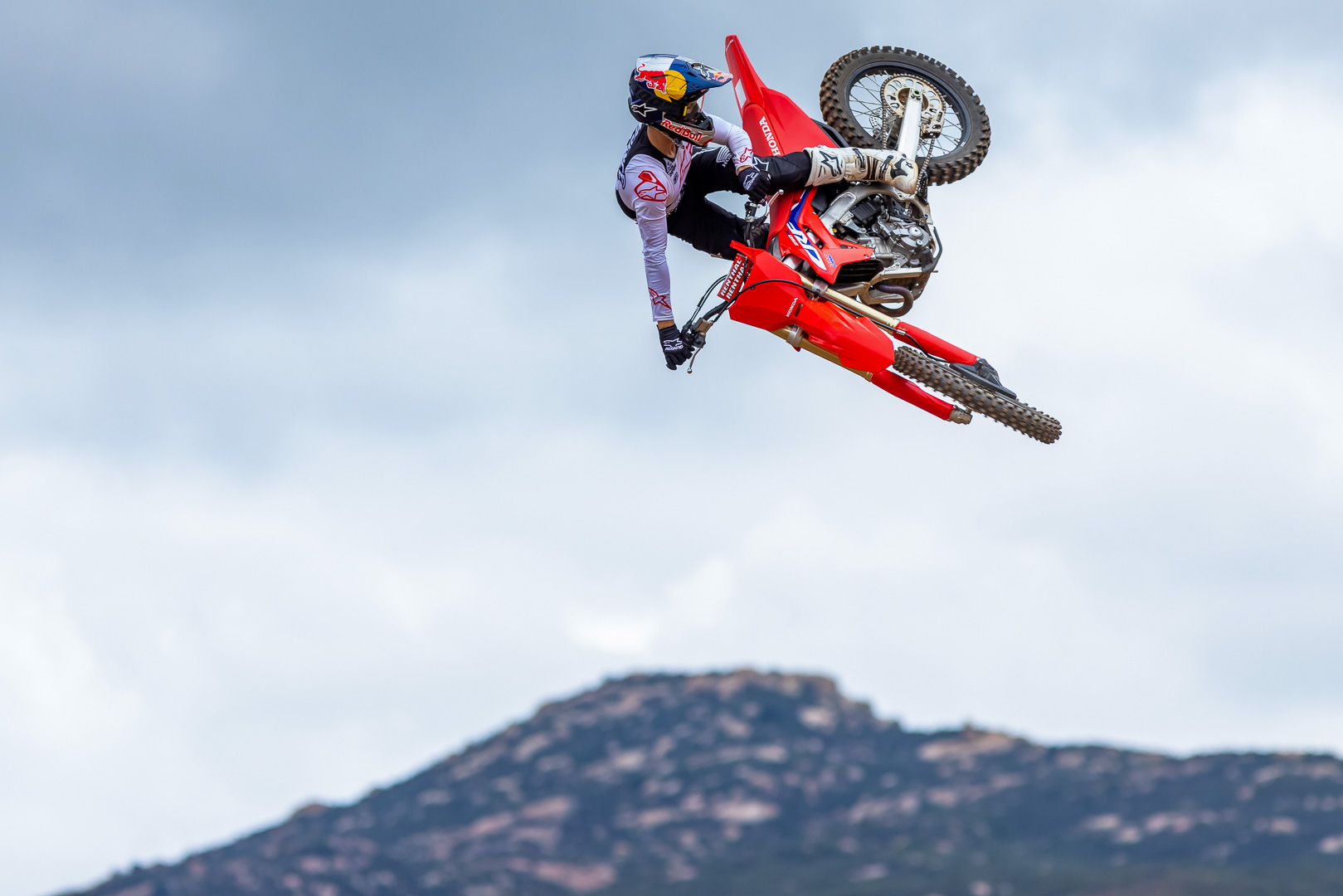 Honda has yet to supply the exact specs of the power efficiency, so standby for updates on that one.
The CRF250R will be attainable for the neat price of £7799, and the CRF250RX will go for £8319.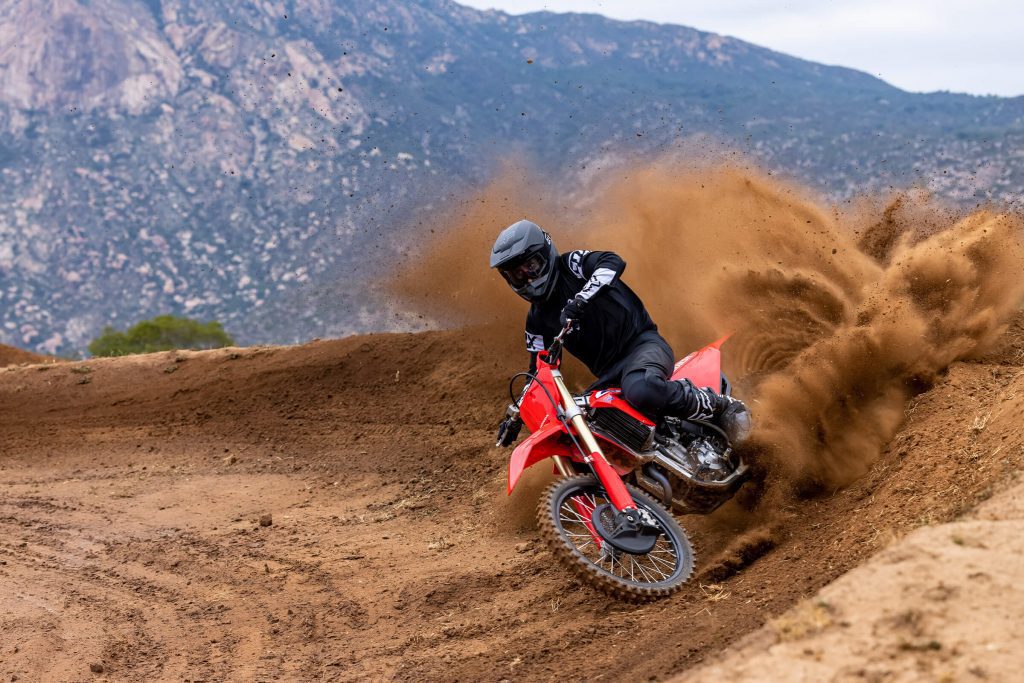 If you're down for some fun in the dirt, check out Torrot's range of electric dirt bikes for kids, complete with a remote power limiter app for the adults (Clever? For sure. Prank potential? Oh, most definitely…).
Y'all take care now – and make sure to get out on the twisties today!