It's official; our 1980 Honda CX500 Custom will be customised into a street tracker by Rocker Classic Motorcycles.
Our competition to find an innovative design for the CX, affectionately known as the "plastic maggot", has been won by Dan Mickan.
Congratulations Dan. You've won a $100 motorcycle accessories voucher with Rocker Classic Motorcycles at Redcliffe, the Queensland home of the reborn British Norton and American Cleveland CycleWerks chopper.
Dan's entry describes the overall theme for the bike as a minimalist Street Tracker.
"I want it to be minimal. Small lights. Remove air box and bolt on some sexy pod filters," he says.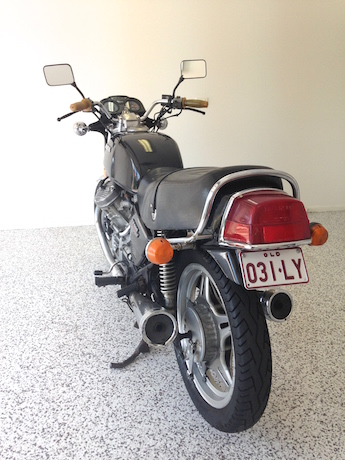 While the CX500 has become a darling of the custom bike set, most are turning them into cafe racers and that was by far the most popular suggestion in our entries.
However, we've yet to see a street tracker, so that's why Dan won.
Some of the other suggestions were inventive, but a little beyond our $3000 budget. If we had a bigger budget, our pick would have been the salt flats speed racer with upside-down cowhorn bars and streamliner bodywork.
Dan says the street tracker should have a narrow front-on look to accentuate the Moto-Guzziesque transverse V-twin engine.
To achieve this he suggests low-rise, black, MX bars, a race plate on the front and single, and a low-mounted 120mm headlight with a grill cover.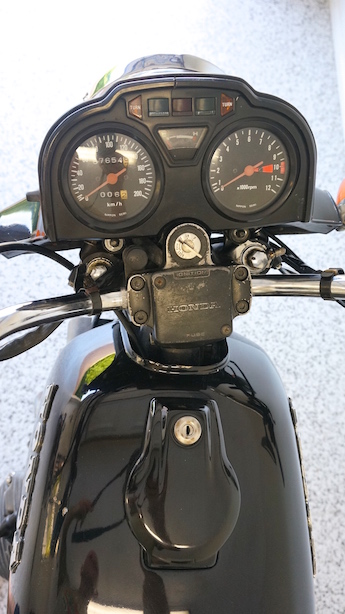 He'd also like to see dual-purpose knobbie road tyres, "the fatter the better" and the wheels blacked out.
A low, flat seat, black frame, black single-sided, shorty exhaust and bare-metal tank with a simple custom graphic or pin striping complete the "throwback to the '70s" style.
That all fits nicely into our $3000 budget, but we'll have to dismiss his suggestion to bolt on a nitrous-oxide cylinder to give the old CX a "boost".
Maybe next time!
Stay tuned for photos of the custom work and we hope to have the finished version on show at the Woolshed Classic on the first weekend in May. (See story below)
It's a bit of a rushed job for Matt Jones and the boys at Rocker Classic Motorcycles, but we have confidence!