Does it damage the bike's clutch to keep your motorcycle in gear with the lever pulled in while waiting at traffic lights and is it safe?
RACQ technical officer and Triumph Bonneville rider Steve Spalding says the mechanical issue largely depends on the type of clutch your bike has.
"Most bike clutches are wet which means they run in oil ( usually the same oil as the engine and transmission) but some, such as many old BMWs, use a dry clutch that's essentially the same as a car," Steve says.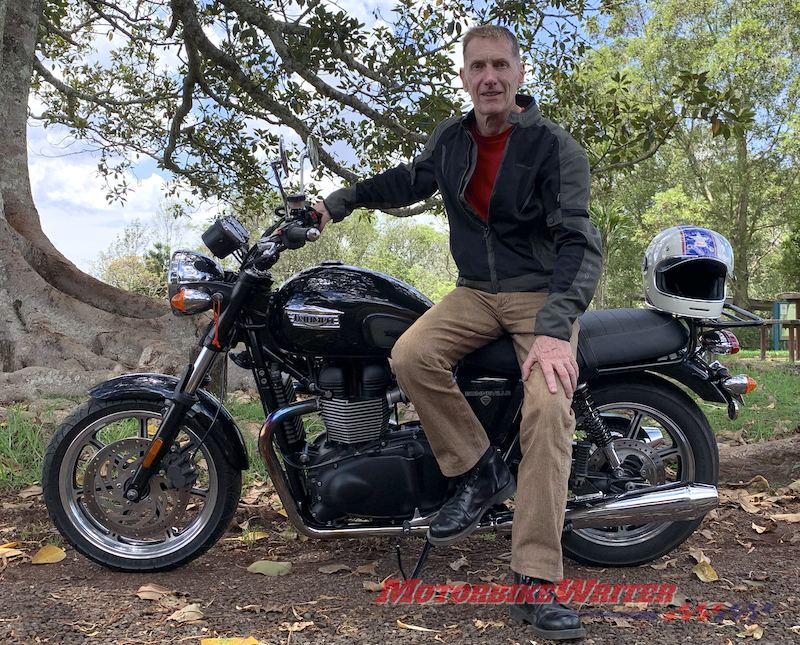 Clutch wear
"Either way, there is still an element of additional wear by holding in the lever for long periods.
"With a dry clutch the thrust bearing (or sometimes called a throw-out bearing) rubs against the pressure plate fingers while on a wet clutch a rod pushes against the clutch pack – the purpose of both types is to separate the friction plates.
"Both types add unnecessary wear if the clutch is held in for prolonged periods. It's also holding the clutch cable and linkage under tension.  
"Also, with a wet bike clutch there is always a level of drag because wet friction plates never fully separate. That's why most bikes have a firm clunk when first gear is selected.
"This drag is friction and therefore wear, it also places additional stress on the oil and tension on the chain.
"So it's better for mechanical reasons to put the bike into neutral."
Safety issue 
For safety, it is advisable to leave your bike in gear at the lights, at least until you have a couple of cars pulled up behind you to avoid a rear-ender.
The reasoning is that you are ready to take off in case the driver behind you (and sometimes the driver behind them!) doesn't pull up in time.
Leaving the bike in gear in this crucial stage means you are ready to move away and avoid a rear-ender, which is one of the most common types of motorcycle accidents at intersections.
Keep an eye on your mirrors for a vehicle about to rear-end you and plan where you can go in an emergency.
You should have your right foot on the rear brake and your left foot on the ground for a quick getaway.
Once the line-up of cars behind you is stationary, you can pop the bike into neutral if the traffic light sequence is long.
You can also filter and sit between the lanes of traffic for further protection.