The retro helmet fad has boomed in recent years, but this HJC V90 with bubble visor is the first we have seen in a modular or flip-up helmet.
These vintage-style helmets are usually worn by touring riders (and many BMW riders!) who are more interested in the flexibility of the practical design than in fashion or style.
That's why most come in solid colours.
So does this. It is available in solid white, grey or black only.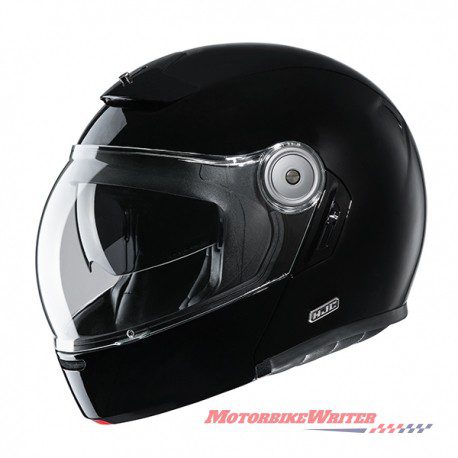 The modular helmet costs €319 (about $A520) but there is no word yet on availability here.
Flip-up chin bar
HJC say the flip-up chin bar can be secured in the up position.
We don't know if this means it was certified that way, but if it was, then you should be able to legally ride with the flip-up front open. Otherwise, it is illegal, even though many police officers ride with the front up!
Since it's modular, it is practical and unlike many other retro helmet designs, it includes large air vents front and back.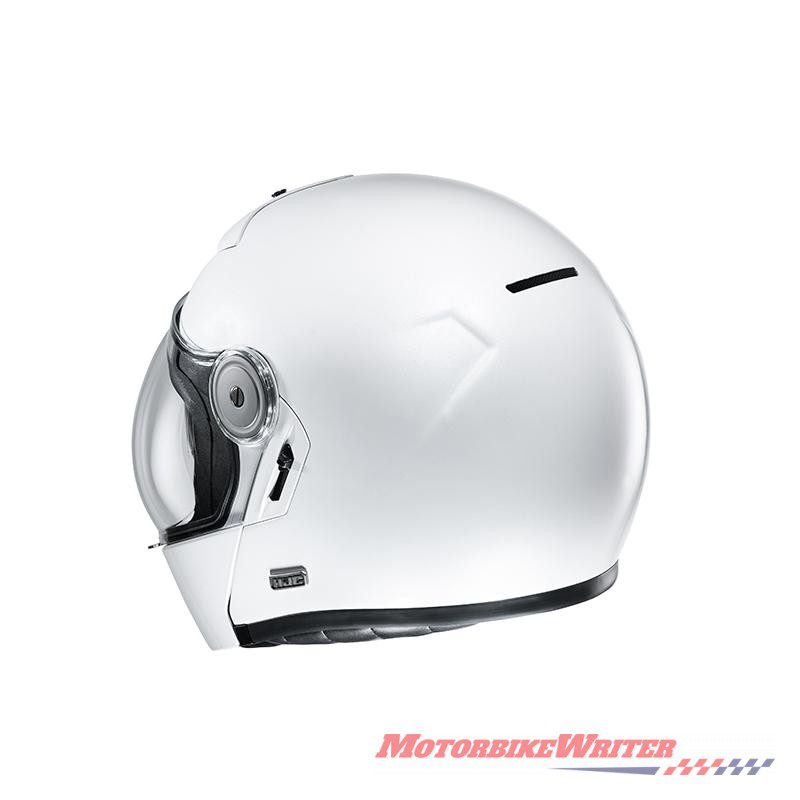 Apart from retro styling and the practicality of the flip-up chin bar other features include an integrated anti-fog sunvisor, fibreglass composite shell, removable and washable cheek and forehead pads, plus Silvercool "moisture-wicking" liners with anti-bacterial fabric.
It is also suitable for the Smart HJC integrated bluetooth communication system.
Like all HJC helmets it comes with a five-year warranty which is the usable life of a helmet anyway.
The V90 comes in sizes XS (53-54cm) to XXL (63-64cm) with just two shell sizes covering the six sizes.