It didn't take long for the new Royal Enfield Himalayan adventure bike to replace the Bullet as the preferred machine on tours through the subcontinent.
Nomadic Knights is the first motorcycle tour company to offer expeditions in India, Nepal and Tibet on Royal Enfield's new 411cc adventure bike.
Tour company MD Alex Pirie says the Himalayan adventure bike promises to change the face of motorcycle touring in India. He should know; the Scot moved to India in 2008 and has ridden more than 200,000km across India on classic Royal Enfield bikes.
There is still no word on when the Himalayan will arrive in Australia or its price.
To celebrate the purchase of 15 of the new 650cc adventure machines, Nomadic Knights riders can next year ride the Himalayan in the mountains which inspired the design and name at 2016 prices, saving $US250.
From April 2017, Nomadic Knights will replace the classic Royal Enfield Bullet on its India tours with Royal Enfield's just-released Himalayan – the first new design for the revered motorcycle builder in 50 years. Established in 1893 and made in India, the legendary Royal Enfield brand is the oldest motorcycle design in history.
The new Himalayan adventure bike is custom-designed for rough off-road mountain journeys and offers long-travel suspension, versatility, a new 411cc single-cylinder engine, a low seat height and all-day comfort.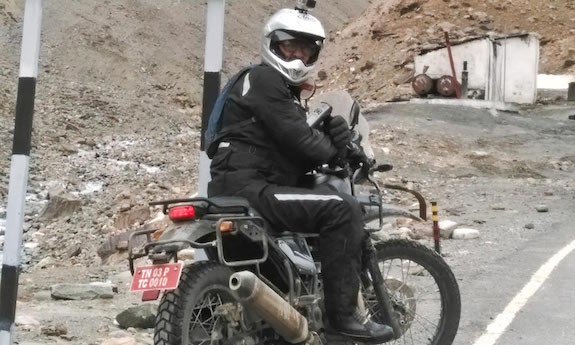 The Nomadic Knights discount offer applies to seven of Nomadic Knights' motorcycle tours between April and November 2017, including two to Mount Everest Base Camp in Tibet, three in the Indian Himalayas, one across the remote north-east states of India and one in the deserts of Rajasthan.
One of the tours is Nomadic Knights' 'Three Miles High Ride' which takes riders up to one of the world's highest villages in the remote and spectacular Spiti Valley in the Indian Himalayas. Starting in the norther Indian city of Chandigarh on June 10, 2017, the 13-night ride will take adrenalin seekers into far northern India and into moonscape desert valleys shut off from civilisation by snow for half the year. The tour will take riders up to the tiny, windswept village of Komic – one of the world's highest settlements at 4587m above sea level (or 2.9 miles). The lonely hamlet is also home to the Tangyud Buddhist Monastery – the  highest on Earth. The 1350km-long mountain adventure also takes rides over India's famous, 4000m-high Rohtang Pass.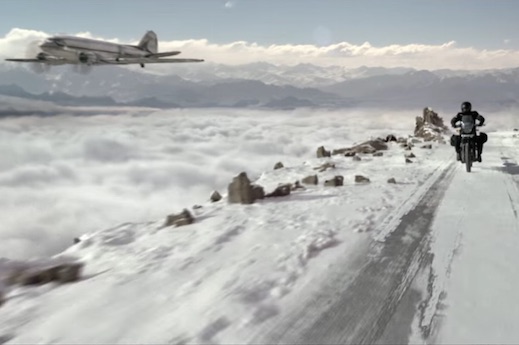 The 13-night 'Three Mile High' tour on June 10, 2017 is available for US$3480 for riders and US$3280 for pillion passengers, including the US$250 discount if booked by July 31 2016 using the code ENFIELD 250. Fares include accommodation, bike hire, fuel, breakfasts, dinners and also mechanical and logistical support throughout the trip. Flights to India are extra.