Hiking, or at least a short walk in the bush, is a great way to add some adventure to your next motorcycle ride.
Riders love the great outdoors, often stopping to take in the view, before hitting the road again.
However, there have been many times when I have stopped to take in the view, but the bike will only take me so far and I have to get off and go for a bit of a walk.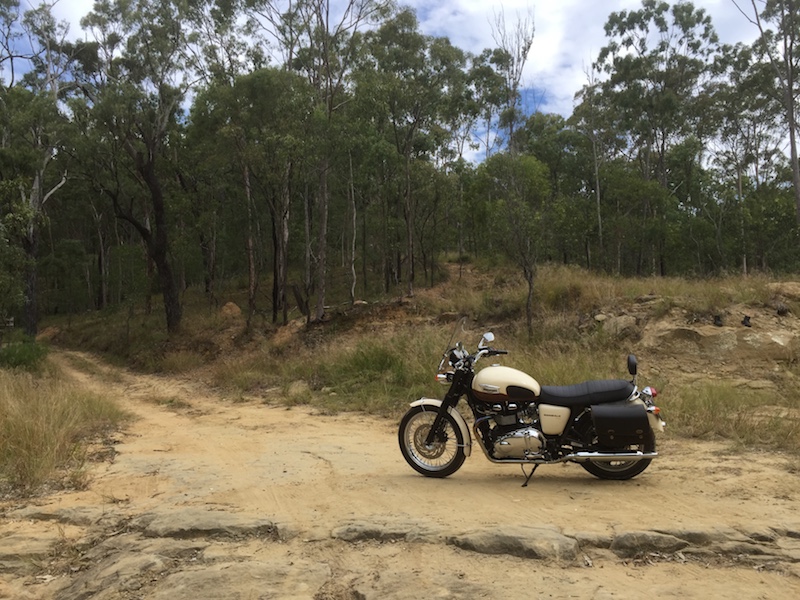 Sometimes it's only a couple of hundred metres to a lookout, waterfall, or other attraction, but wearing heavy motorcycle gear and carrying helmets and jackets just makes it impossible.
So many riders just get back on their bikes and continue on their way, missing out on a great view and a bit of a discovery.
But it's possible to go riding and walking or hiking if you wear the right gear and take something to secure your possessions to your bike while you are away.
These boots were made for walking
Many of the new motorcycle "gym boots" are excellent walking shoes and have pretty good protection.
I often wear ex-US-Army boots which were literally made for walking, marching or even long hikes in some inhospitable conditions.
Read about the Army boots here.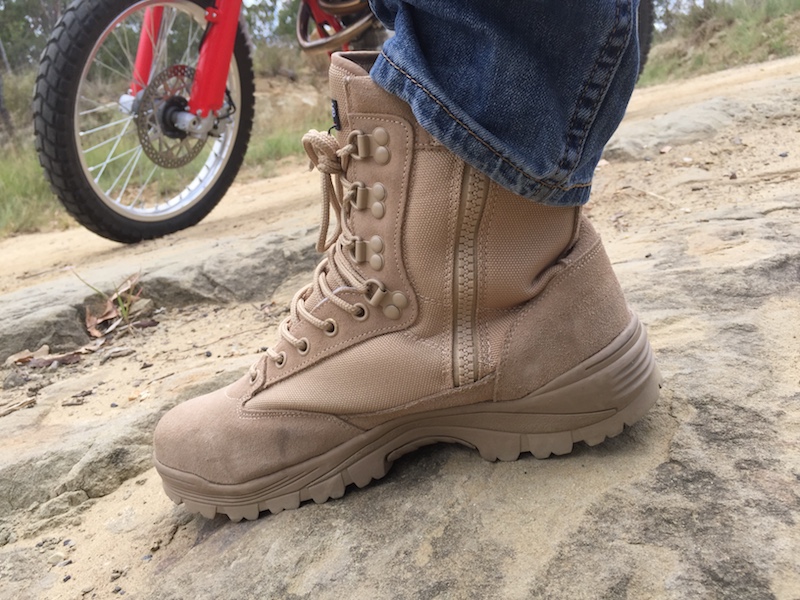 They are light, comfortable, waterproof, breathable and cost me less than $100 delivered.
Convertible riding pants
In summer, long motorcycle pants make a walk of any distance very hot and uncomfortable.
Even breathable denim and cargo pants can be quite hot.
However, there are some riding pants that zip off at the knees, so you can quickly convert them into shorts for walking.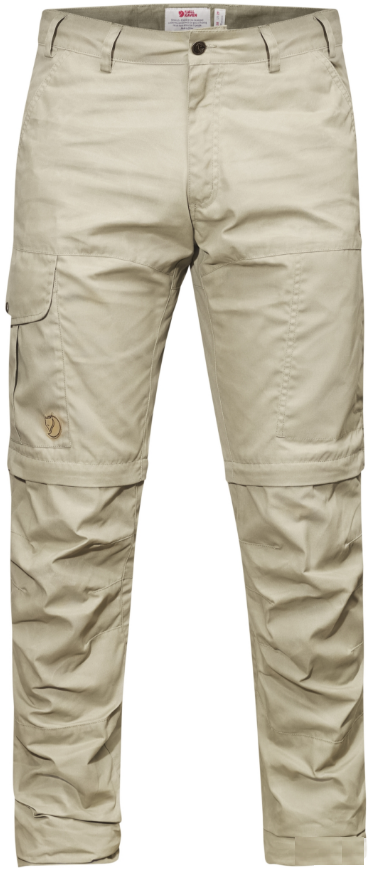 Lock up your valuables
As for your jacket, helmet and gloves that you leave behind, you need one of the many clever locking devices that are available now.
A cable lock system is good because you can slip it through the arm of your jacket and the visor section of your helmet and lock it to the frame of your bike.
Read about how to secure your helmet to your bike.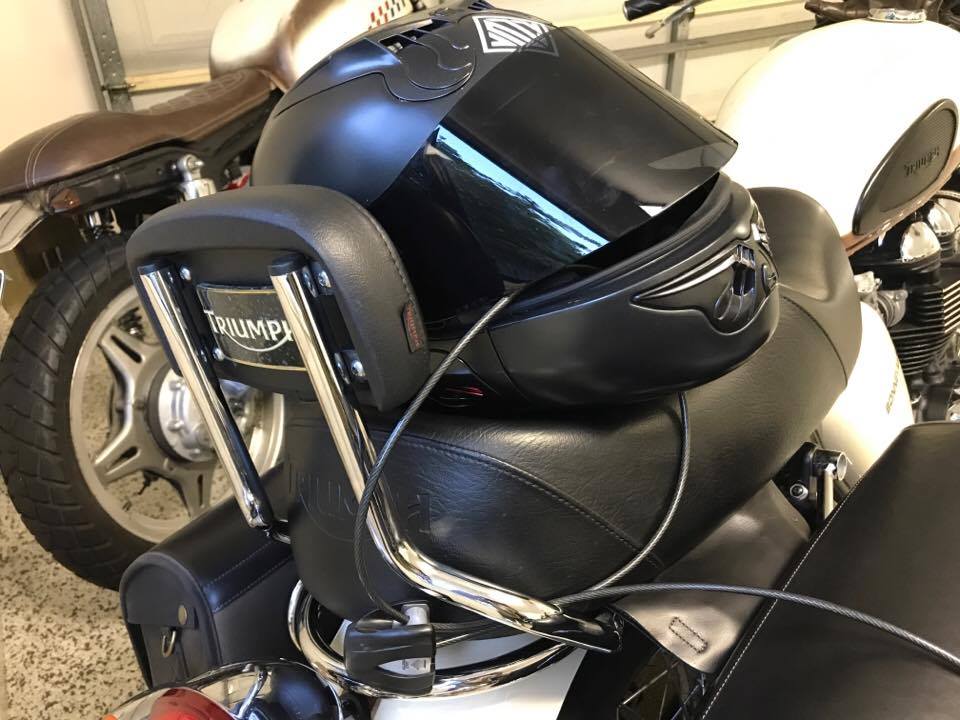 You can also buy those security nets that go around backpacks. Just put all your gear on the seat and wrap the security net around them and attach it to the bike's frame.
You can add a motion detector lock, so if someone tries to remove any items, the alarm goes off.
They are available from most adventure, hiking, camping and cycling stores.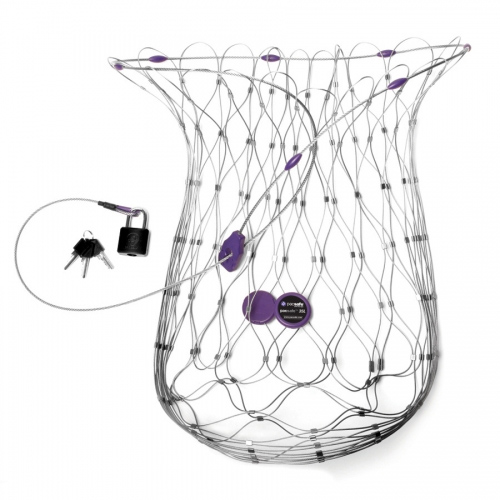 If you like wearing big touring boots when riding, carry a spare pair of walking shoes in your panniers or top box and secure your riding boots under the net with your other riding gear.
Take a small daypack-style backpack with you to secure your valuables such as phone, wallet and GPS unit from your bike. A Camelback with an integrated backpack, or at least a storage pouch for carrying small items, is a great idea.
Many riders wear them in summer to maintain their hydration levels.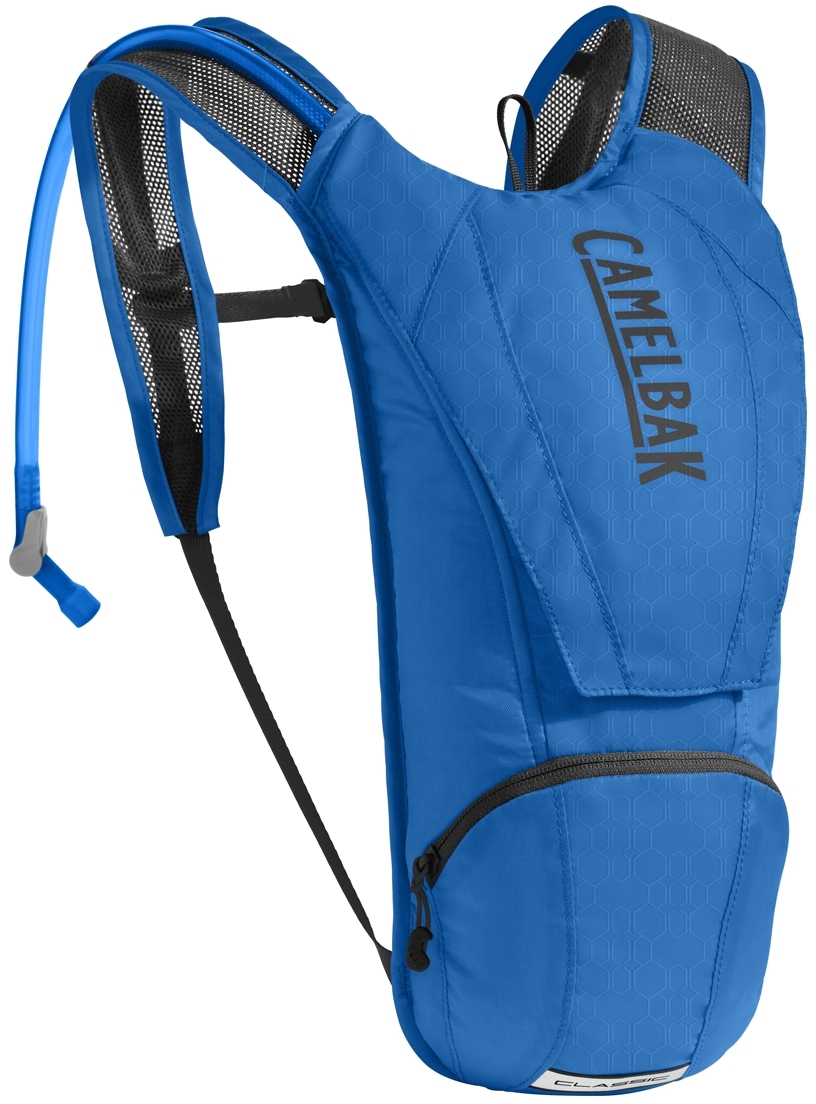 So next time you see a "lookout" sign, don't continue on and miss out on a great view.
Stop, slip into your walking gear, secure your valuables and start hiking.
It not only turns a great ride into a great adventure, but it also walks off that coffee and cake you just had for morning tea!