Proposed helmet accessories testing regulations have concerned riders that aftermarket externally fitted Bluetooth intercoms and cameras may be banned.
However, one helmet expert says there is no cause for concern!
The proposed changes are part of the upgrade to United Nations Economic Commission for Europe 22.05 standard which has been accepted for use in Australia since 2016.
The new UN ECE 22.06 proposal also seeks to include testing for head rotation in a crash, visor shatterproof durability and the ability of modular helmets to protect you when the chin bar is in place and when it is open.
Members of the UN Working Party will continue discussions on the ECE 22.06 proposals in June 2020 with two years of research results incorporated before it's finalised.
This would mean the new regulations would not come into effect in Europe until, at the earliest, 2023.
That will be followed by three years of coexistence with ECE 22.05 rules.
Longtime Australian helmet law advocate Wayne Carruthers says that means they would not affect Aussie riders for about five or six more years.
New helmet regulations
The controversial change is that helmets should not be modified from original manufacturer specification, which appears to have serious implications for intercoms and action cameras.
"Accessories must be fitted in accordance with the helmet manufacturer's instructions," the proposal says.
"Only accessories approved by the Authority shall be used. In case of any other modification or addition of non-approved accessories (helmet cameras, visors, communication devices, etc.) the helmet homologation becomes invalid."
The UN ECE did not respond to our call for clarification.
However, the Australian Motorcycle Council has long said that ECE 22.05 only affects the helmet at the point of sale.
They say it should not impact on the owner's desire to fit accessories, so long as they do not affect the integrity of the helmets.
For example, you shouldn't drill holes in the helmet to fit them.
However, the new rules seems to suggest that helmets are not allowed to be modified … ever!
Not so, says Wayne.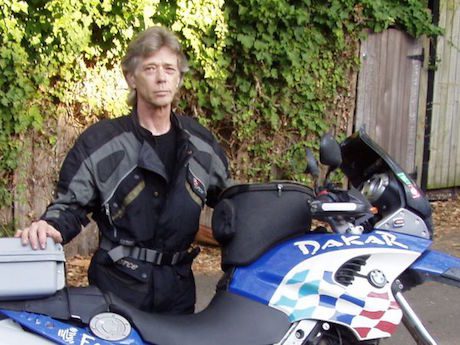 "Basically the move means helmet manufacturers selling helmets with their own accessories must test them to ensure the helmet with their accessories fitted meets the standard and have approval numbers for the accessories," he says.
Wayne points out that the phrase "Only accessories approved by the authority shall be used" means aftermarket accessory manufacturers would have to go through an approval process for use on helmets.
"Since comms and camera technology development is moving so fast by the time 22.06 came into force in Europe let alone Australia we would be likely to see standardised inbuilt mounting cavities in helmets for many makes and models of accessories," he says.
The Federation of European Motorcyclists' Associations which is involved in the upgrade process agrees.
Spokesperson Wim Taal says: "The way I read it, this means you will not be allowed to fit accessories that were not tested with the helmet. It is hard to imagine the police checking this."
Obviously Wim is unfamiliar with Australian police!