Improving Airbag Technology
My colleague Brandon Jackson has been our go-to guy lately for airbag gear. He recently passed along some info from Helite. The company will have some fancy new technology available to its customers for 2020. Helite will be adding electronic airbag technology to the GP Air Vest and the Turtle 2 Vest.
This will be a new system offered alongside the mechanically triggered airbag system. The electronically triggered system will be comprised of two different sensors. These sensors will detect the situation the rider is in and then deploy the airbag system when needed.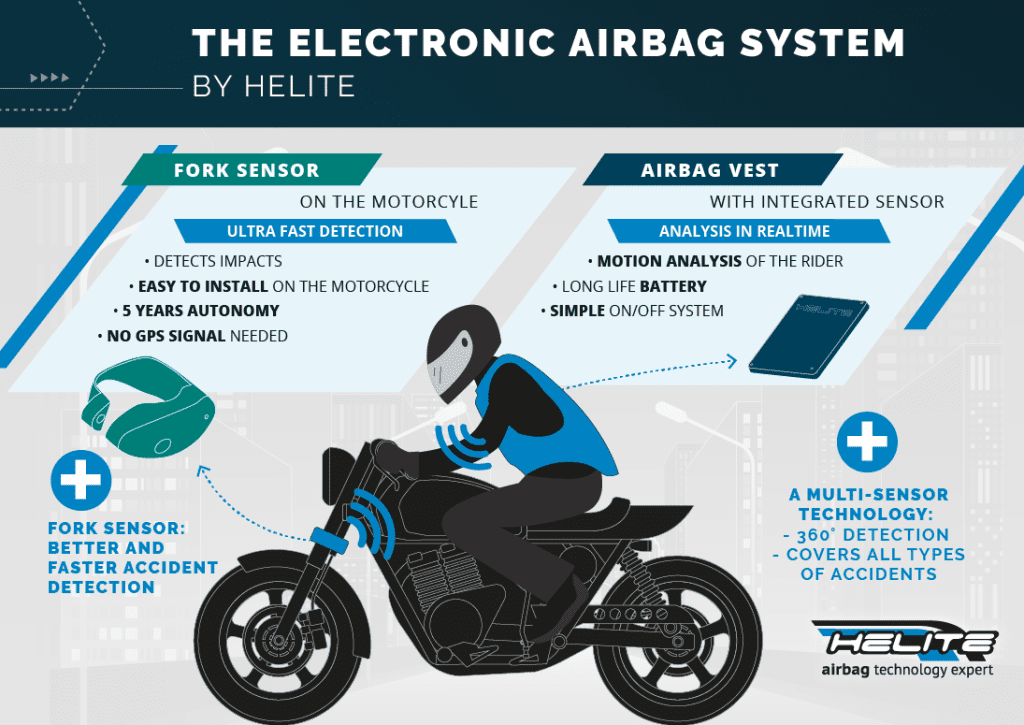 The first sensor is for impacts and is installed on the motorcycle. It can cause the airbag to deploy even when the rider is at a standstill. The second is a motion sensor that can detect if a rider goes down or if there's an accident while moving. These two sensors together should help make sure that the vest deploys at the right time. 
The vest is reusable. All you need to do is replace the CO2 cartridge and it's ready for another use. However, you should make sure it has not been damaged in any way when it was deployed. At this time, Helite doesn't have pricing information for these vests. I'll be reaching out to the company to see if there's more information that we can share.
Update: After reaching out to Helite, it has come to my attention that the company will also put out a Helite airbag backpack. The estimated date for Turtle 2 and GP Air is the spring of 2020. The backpack will come out in the summer 2020. I've added an image of the backpack to the gallery below.