Review Summary
The Held Touch gloves are one of those pairs you'll probably see hanging unnoticed on the pegs at your local gear store. You really should pay attention to them, however, as they are one of the best pairs of gloves dedicated to touring riders out there. Many little quality of life things, but they all add up to make a great whole.
Materials & Build Quality
Pros
The palm does not crease or bunch up, no matter what you do
The most comfortable my hands have felt in a pair of gloves pretty much ever
Held has done some wizardry to make these gloves three, even four season viable with their temperature regulation
Pre-stressed leathers means there is literally no break in period. Just put them on and go riding.
Expensive at $200, but holy moly are they worth every last cent of that
Cons
There are no cons to these gloves. First time I've ever said that about a pair of gloves.
While my glove reviews to date have covered everything from adventure gloves with the Klim Dakar Pro to full on track gauntlets with the Rev'It! Quantum II, I have kept pretty much steadfast in that I review sport-y gloves as I ride a sport tourer. One of those 1 + 1 = 2 types of things. Yet, while I was aware there were gloves for the touring side of things, I had never had the chance to review a pair. Until now.
A fellow reviewer for webBikeWorld was supposed to be the one to review the Held Touch gloves, however they proved to be a size too big for his hands, and when I tried them on, they fit… well, like a glove. It also provided me with an interesting opportunity to test out the "touring" side of sport touring, something I haven't had much chance to really try out apart from with helmets. 
As you will soon find out, it was more than just interesting…
About Held Gloves
Held (and subsidiary Held USA, who kindly provided us these gloves to test) has been around, in one form or another, for over 70 years. It all started at the end of World War 2 when Bruno Held and his son Edgar founded Held Gloves in Burgberg, Germany, with both being professional glove makers. Originally a maker of high fashion leather gloves, it wasn't until the 1970s that father and son discovered that their gloves, which used high quality leather, were being used by motorcyclists.
Quite literally switching gears overnight, Held spun up an entire division dedicated to protective gloves specifically for motorcyclists. In 1979, they stopped the fashion side of the company to focus entirely on powersports, and as the saying goes, the rest is history.
The Held story is an interesting one, and I encourage you to give it a look at About Held.
About webBikeWorld's Review Policy
This product was provided at no cost by Held Gloves via our partner RevZilla. Despite our affiliate relationship with RevZilla, we do not allow brands to influence review scores or content. Please see our review policies for more information.
We here at webBikeWorld believe that you can't just try something out once and give an honest opinion of it. Any product we test is actually used by our testers, and I wore these gloves for all of September 2023 as they were passed to me a little late in the season, after I had already started reviewing another pair of gloves. 
Held Touch Features, Fitment, & Comfort
Features
In all honesty, it would probably be easier to list what the Held Touch gloves don't have instead of listing all the features! 
Starting with the overall chassis of the glove, the palm and lowers of the fingers is full grain kangaroo leather, while the upper is full, pre-stressed and very supple 1 mm cowhide. The cowhide is solid, while the palm and fingers are perforated.
Interestingly for a touring glove, the interior is unlined, so your skin is in direct contact with the leather at all times. In many gloves, that would have your hands coming out of the gloves with some of the dye possibly sublimating via sweat onto your skin, but somehow Held has found out how to make the leather completely sweatproof without needing a liner.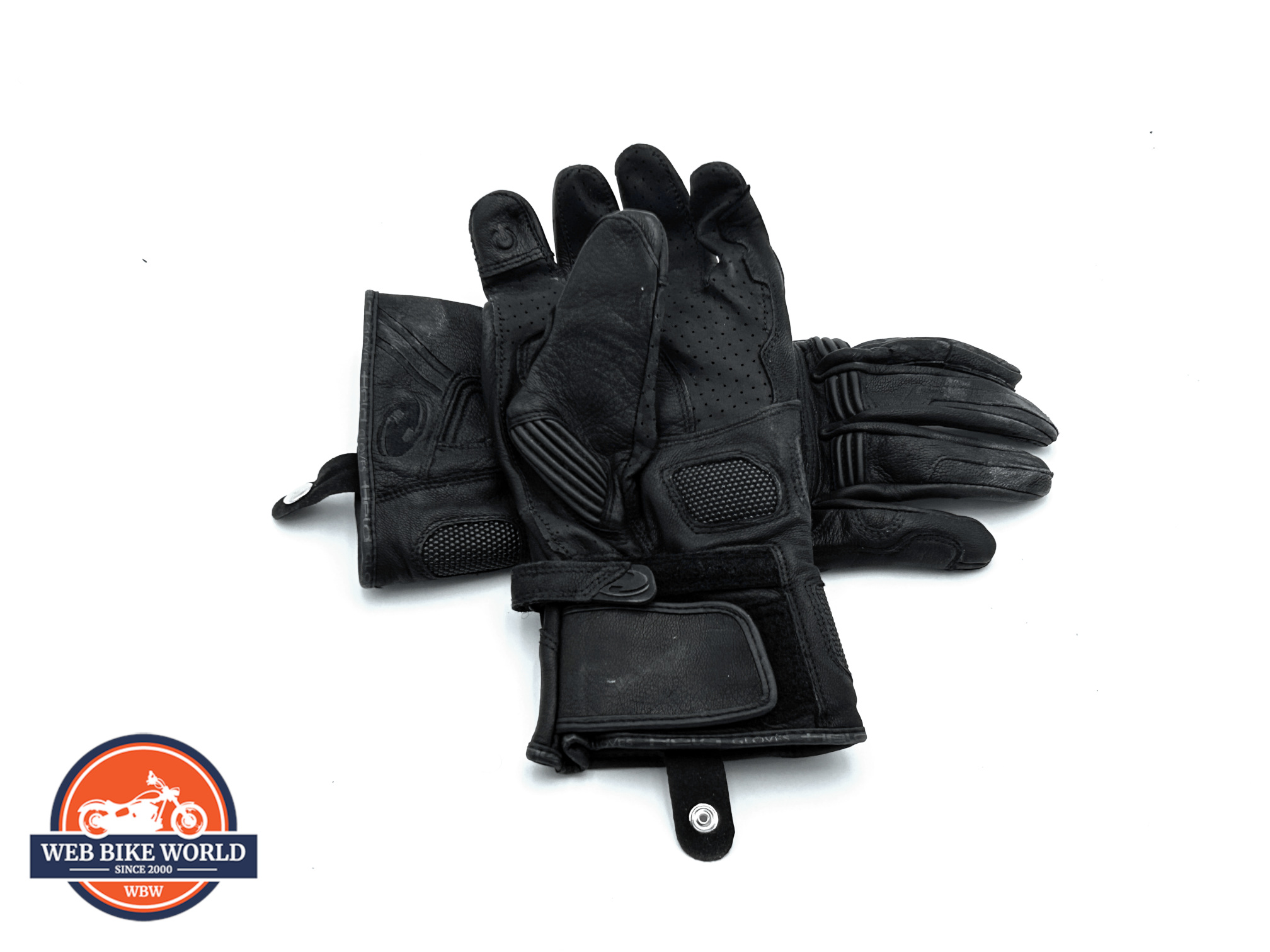 In terms of protection, the Touch gloves feature SAS-TEC knuckle armor, with soft non-Newtonian impact foam on the outer edge of the little finger. The palm slider area, which uses SuperFabric armor, is oriented more towards the ulnar side of the glove, as that is quite commonly where the majority of force is placed during a slide, while there are secondary bits of SuperFabric on the blade edge of the hand and wrist that covers the side of the hand and the ulnar bump.
The gloves use a sport gauntlet style of closure, with a smaller wrist tensioner supported by a large wrist closure, making these gloves into semi-gauntlets. They can fit either over or under a jacket, which can be quite handy (if you'll pardon the pun!) depending on if you're wearing a riding shirt versus a full on riding jacket. The fashion history of the brand shows in that the gloves also feature hidden flat seams, as well as a way of constructing the palm in a way to prevent it from creasing and bunching up.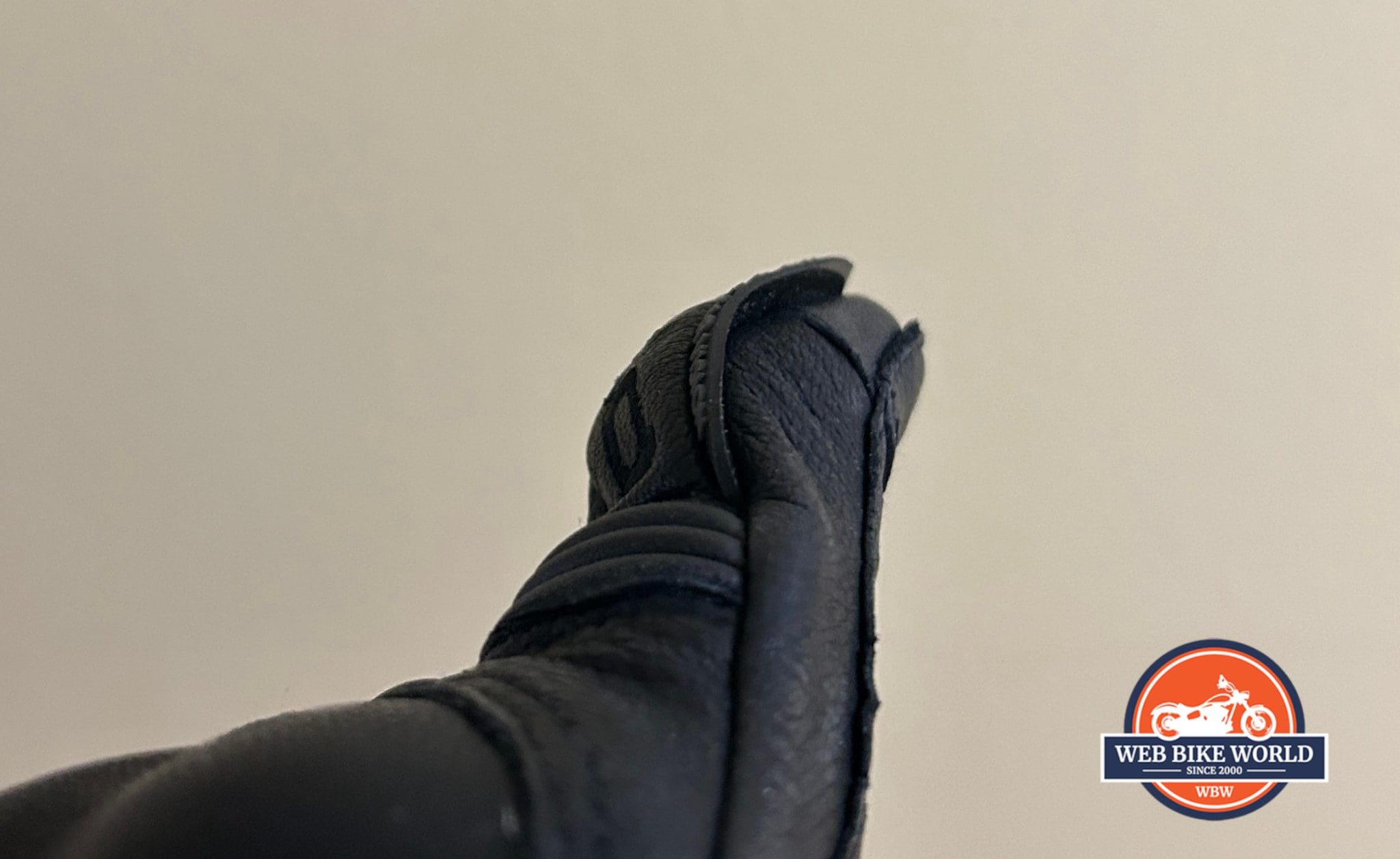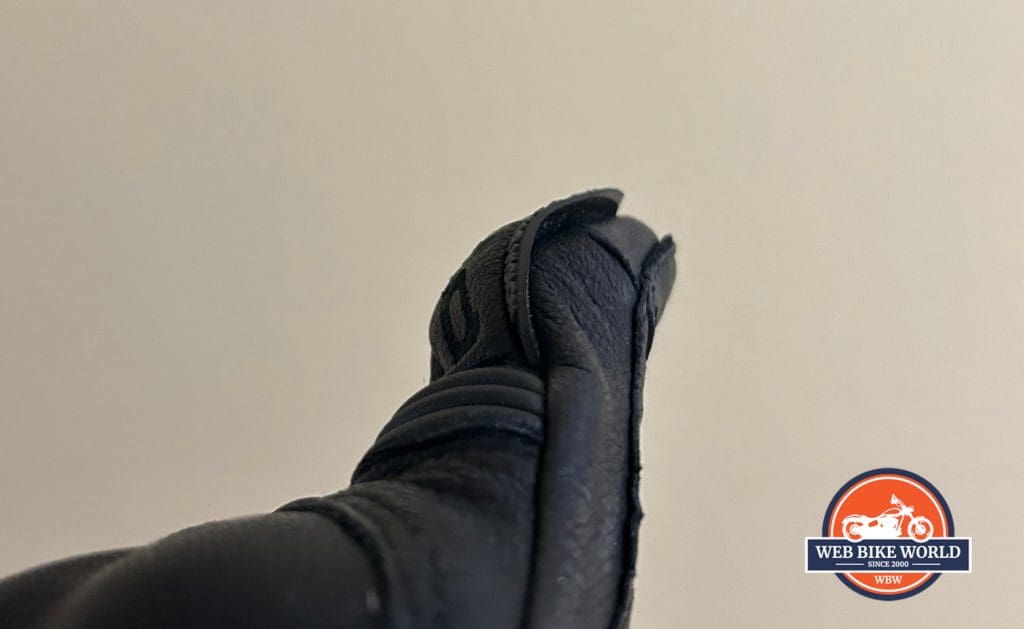 The last major features of the gloves are to do with the fingers. On the left glove (clutch hand), a visor wiper is built into the side of the index finger in case you need to wipe away a sudden rainstorm. On both gloves, the thumb and index finger also have conductive leather at the tips, giving touchscreen and smartphone compatibility without needing to take the gloves off.
Fitment & Comfort
The Held Touch gloves, as I mentioned in the introduction, fit me perfectly. I am always either an XL or 2XL in glove size, as my knuckle circumference is 9.5 inches (24.1 cm), and different companies use different sizing charts. Imagine my surprise, then, when I found out that these gloves were EU 10 Long in sizing, which is just about equivalent to a regular USA large sizing for most gloves.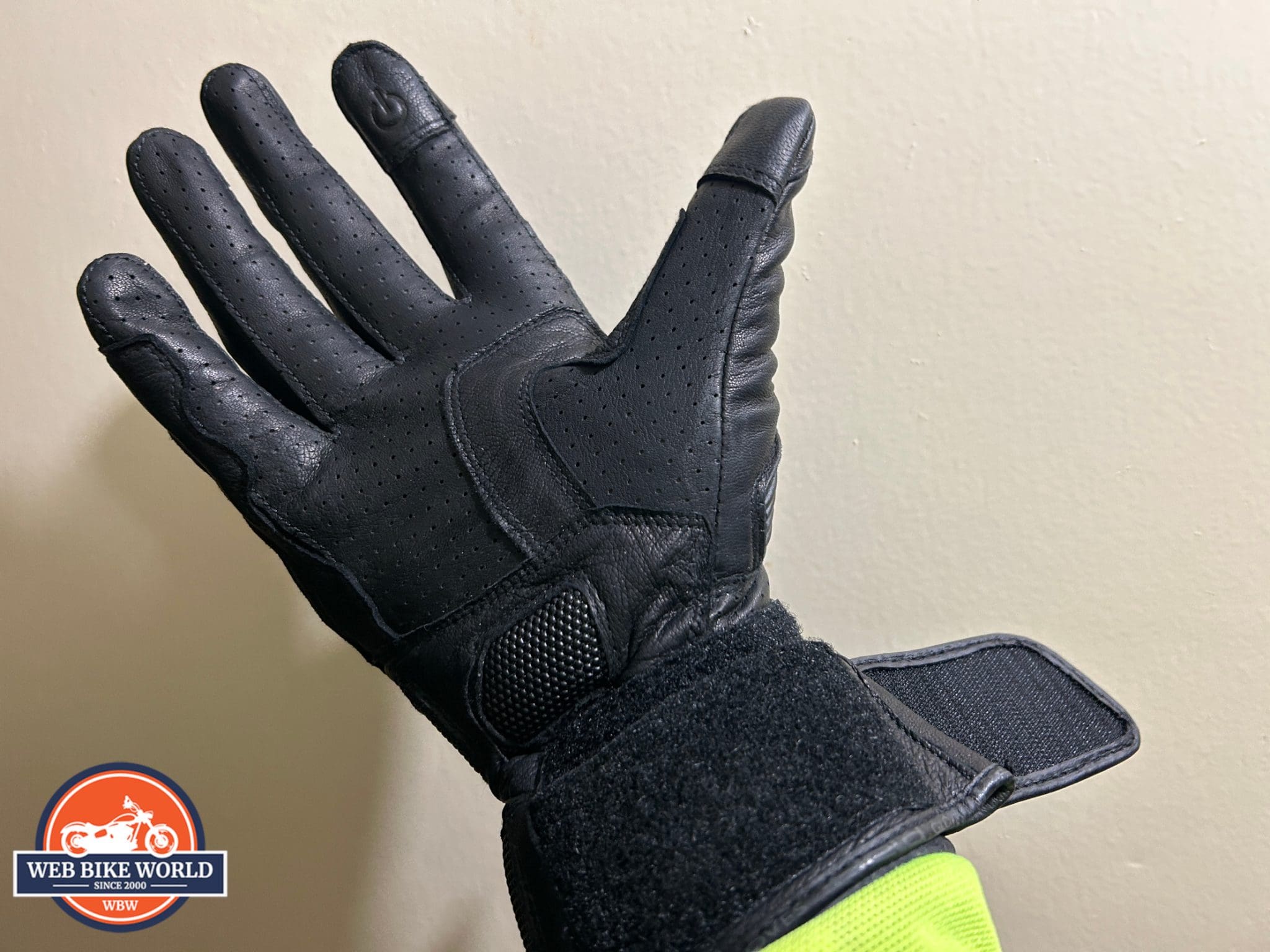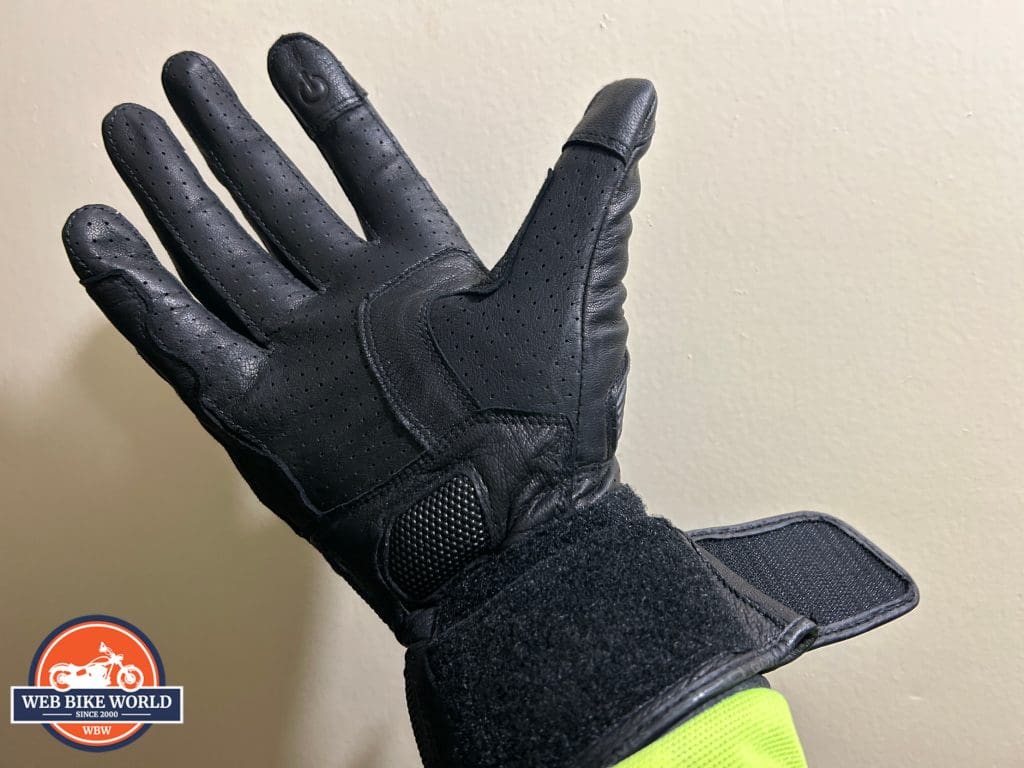 As the leather of the gloves is pre-stressed, there was no issue with getting my hands in. They slipped in like I had been wearing the gloves for a year, and when the tensioner and closure were both set, they didn't move around at all on my hands. 
After having gloves in the past crease and/or bunch up in my palms, Held gets full marks for both fitment and comfort in that no matter how I balled my fist, spread my hand, held my grips, or pretty much did anything, the palms remained flat to my skin, almost feeling like a second skin. Even when I touched my thumb tip to the tip of my little finger, the palm of the glove followed the natural folds of my own skin, never bunching or popping away from the palm at all.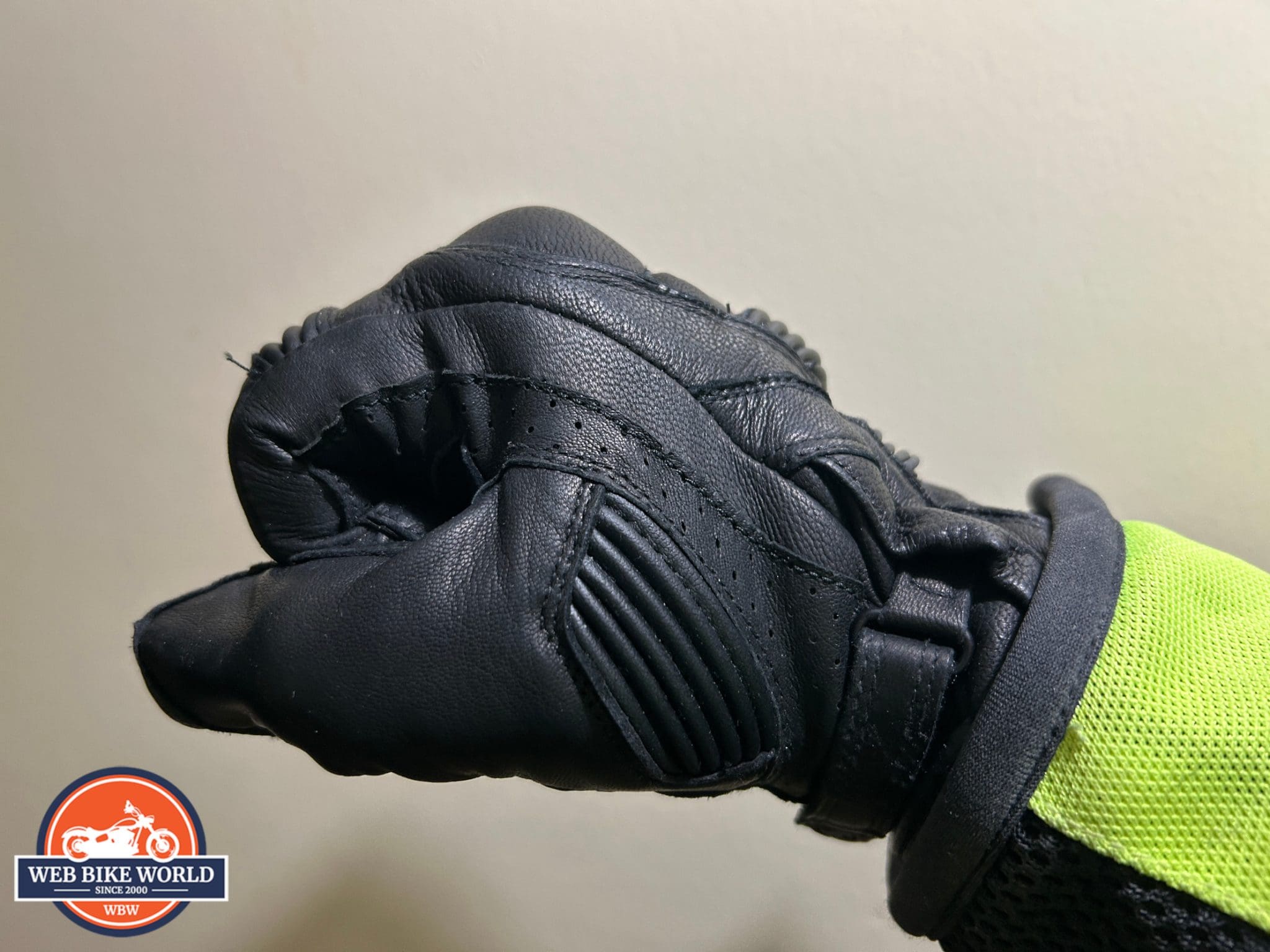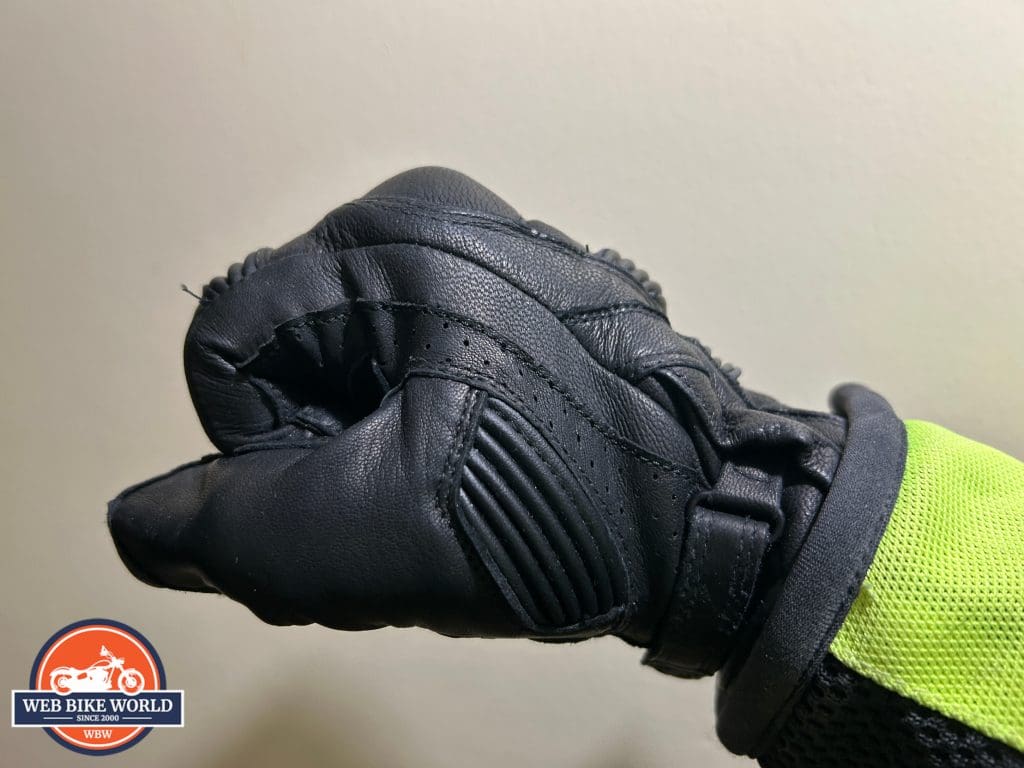 I have no idea what magic words they muttered over the gloves while burning various kinds of incense, but these are perhaps the best gloves in terms of hand conformity I've worn. 
Ever.
As such, for the first time in my entire history of reviewing gloves, I am giving the Held Touch gloves a perfect 5/5 for fit and comfort.
Ventilation
With a fully solid cowhide upper, with its accordion zones and no perforations at all, not even a venting area on the back of the hand, I was expected to sweat like crazy in the gloves. Yet, by having the kangaroo leather palm and fingers fully perforated, my hands remained comfortable no matter the weather.
When it was hot, I could feel the wind around the outer edges of my hand penetrating the gloves just enough to wick away the warmth. When it was cold (and it got really cold a couple of times I was wearing the gloves, as I will explain later), somehow that same wind around the edge of my hand didn't wick away any of the heat, and I instead felt warm and comfortable.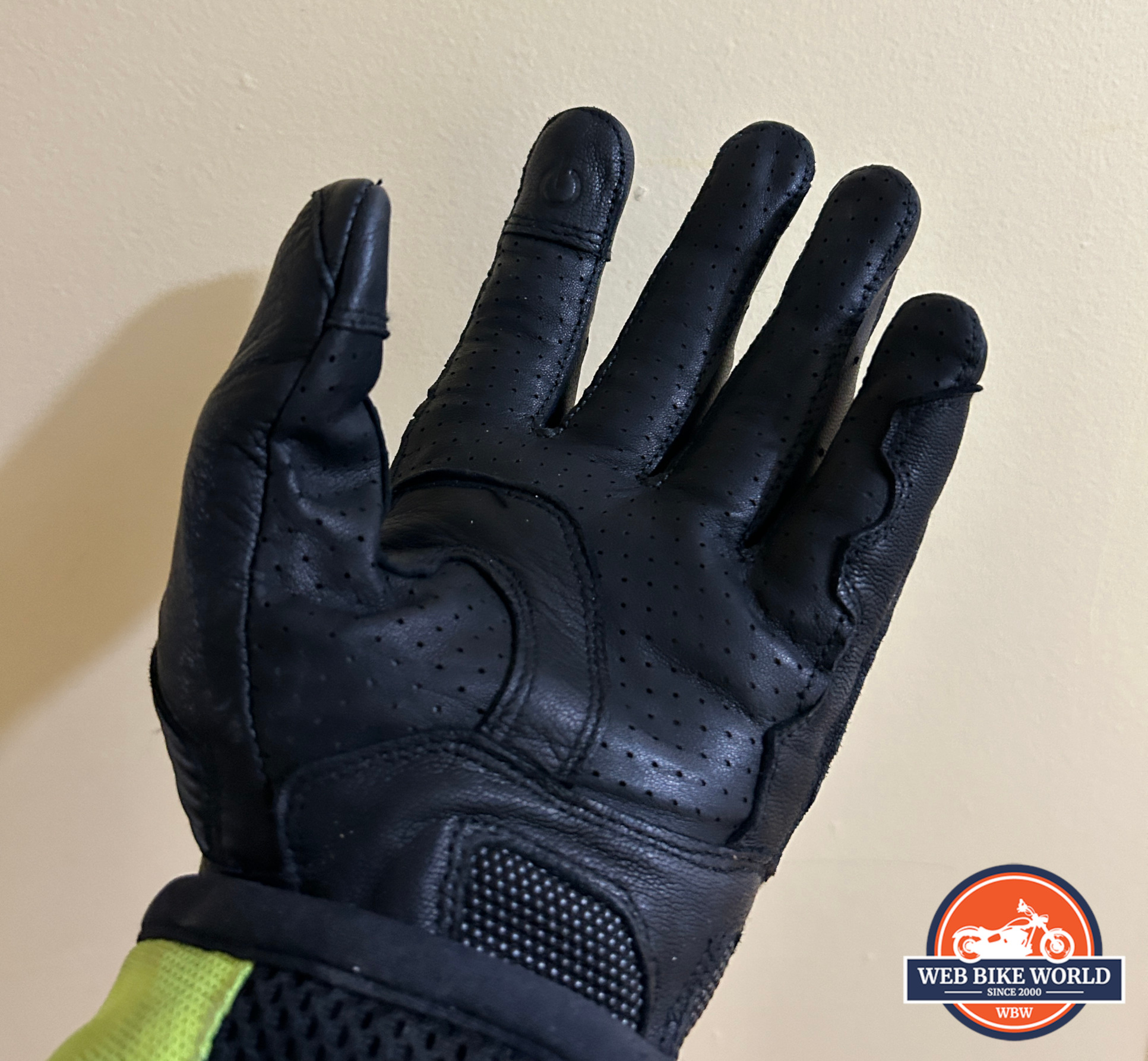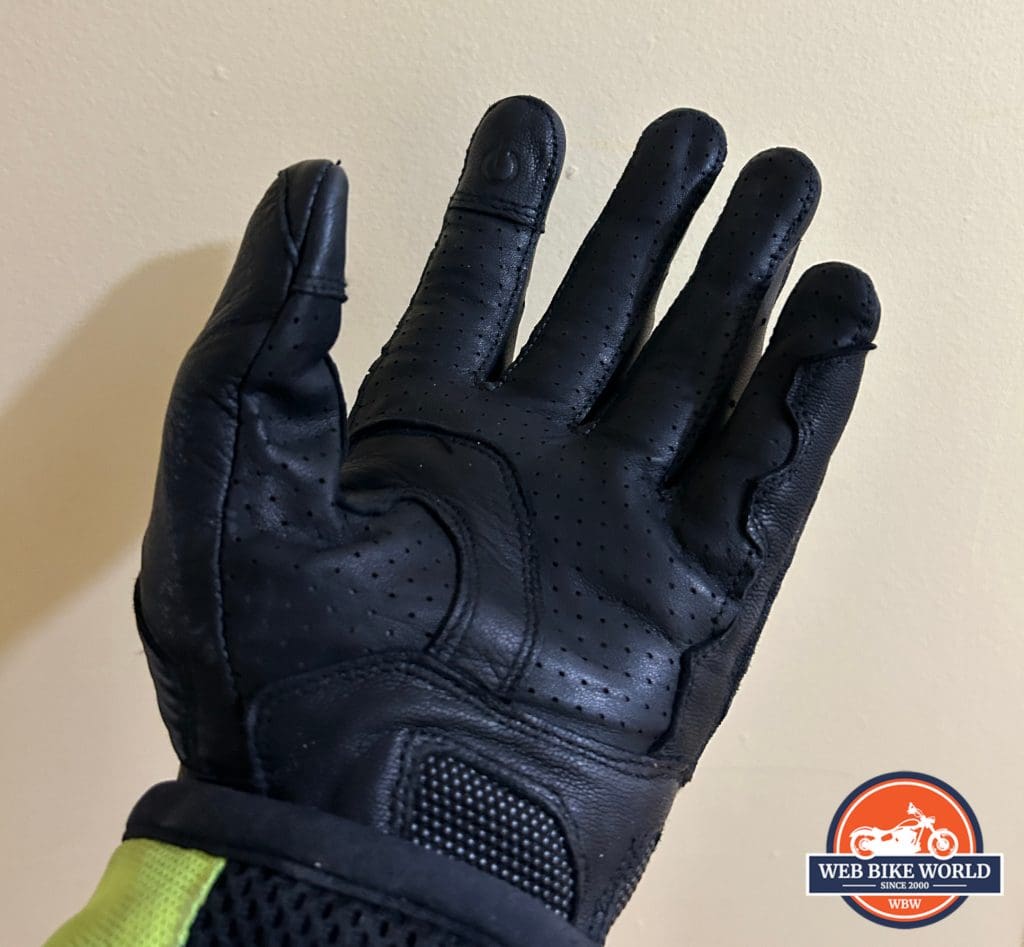 I have wracked my brain for a while about the way these gloves regulate temperature, and in almost every scientific way possible, I can't suss out how it works. The laws of thermodynamics and sheer physics themselves should have the outer side of my hand completely frozen when riding in the cold, but they weren't. As mentioned before, there is some wizardry at work here!
Dexterity & Build Quality
After more than 70 years making gloves, the Held Touch gloves have absolutely stellar build quality. You won't feel any of the seams, and for only the first ride did I feel the slight stiffness of the visor wiper pressing gently against my finger. 
The stitching in the gloves wouldn't be out of place in a Rolls Royce. Consistent, no threading or fraying, perfectly spaced, and despite the rigors of riding, showing absolutely no signs of wear and tear. There was a slight overage of thread at the base of the right index finger on the upper that is there in some of the earlier photos I took of the gloves, but after snipping it back with a pair of scissors, it hasn't been an issue at all.
As a testament to just how joyous these gloves are to have on my hands, I did a somewhat non-motorcycle test of dexterity that I will describe in a moment that proved just how good they are.
The Held Touch Gloves In The Real World
Thankfully, in the somewhat compressed time I had to ride with these gloves in the latter part of the riding season here in Calgary, Alberta, Canada, we experienced everything from very warm up near 30 C (86 F) all the way down to a bone chilling 1 C (~34 F). 
On the hotter days, despite there being no back-of-hand ventilation, I still felt the slight tug of air through the gloves, just enough to wick away heat. On the hottest day, I even started to sweat a bit on the backs of my hands, but my palms and fingers were dry and cool, and I never felt any loss of sensation or that I was in any way disconnected from the bike.
With all of my other gloves, there are those moments when at a stop light when I would run my hand down my pant leg to pull the leather of the palm taut again, as it had bunched up or was creasing in my palm. With the Touch gloves, no such issues. As mentioned in the comfort section, once properly secured, the gloves quite literally became a second skin across my palm and fingers.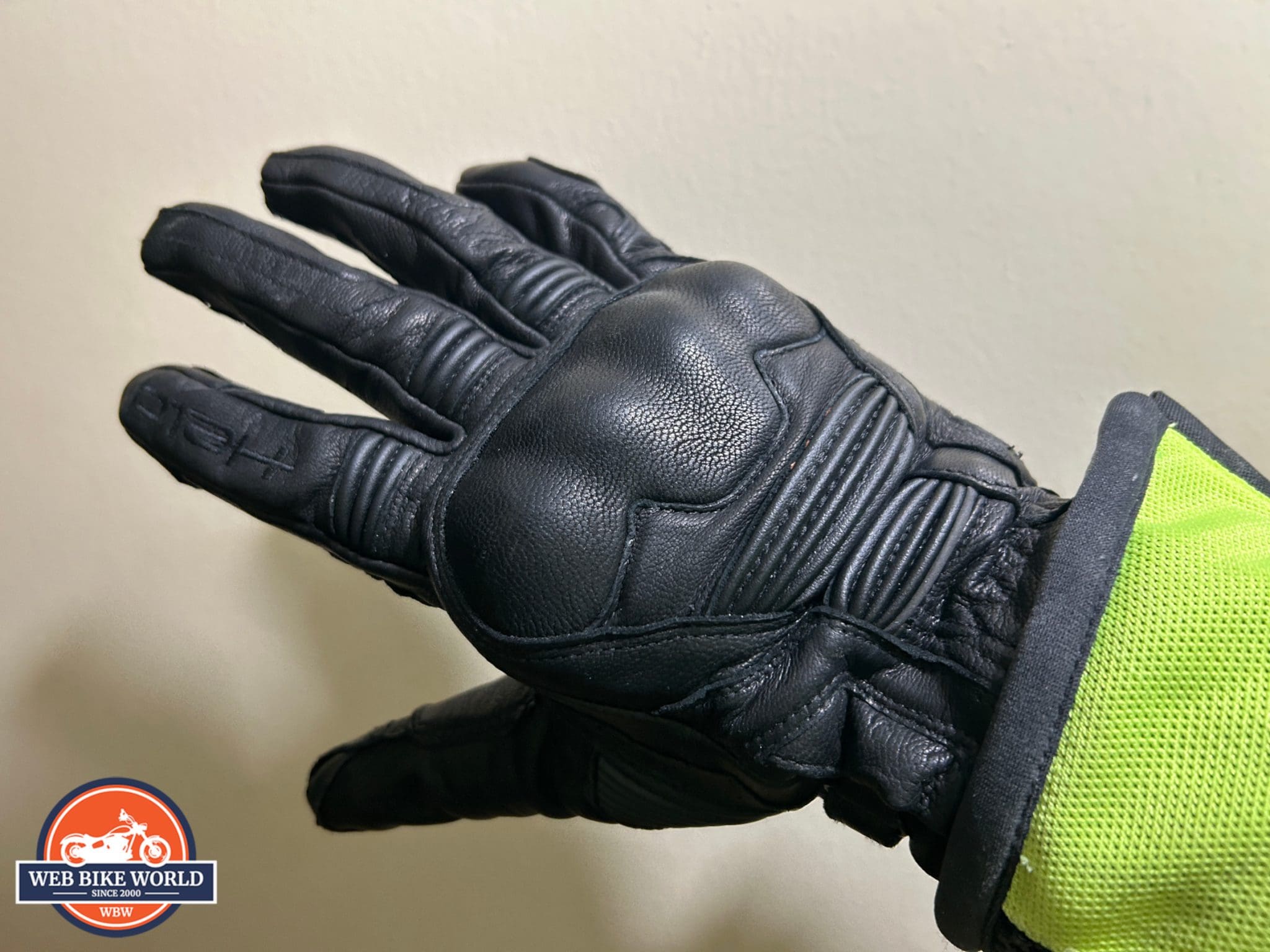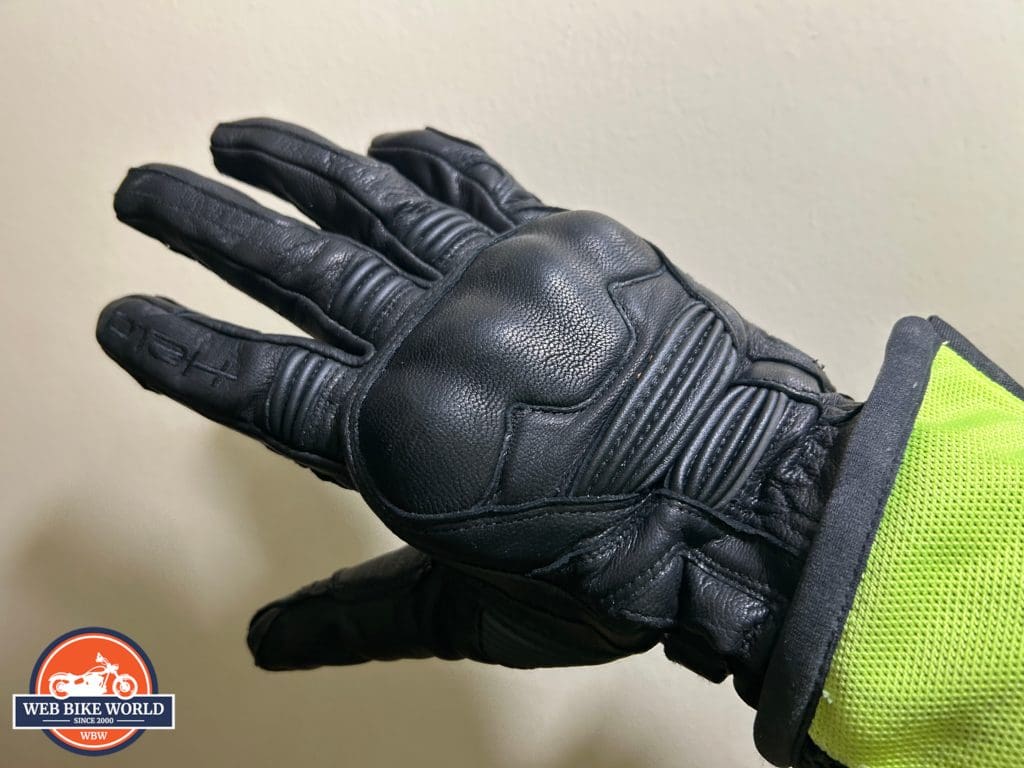 Because of this, the sense of connection I had with my Ninja 650 was nearly telepathic, and I can see why these gloves are the favorite of a lot of European touring riders. You could run over a piece of gravel and without looking know the type of rock it was, how long it had been there, and its exact mineral composition. It was on par to if I wasn't wearing gloves at all and had direct skin-to-bars contact.
When the weather turned seriously cold, however, was when not just one, but both of my eyebrows shot up in a "Whoa, that's impressive" manner.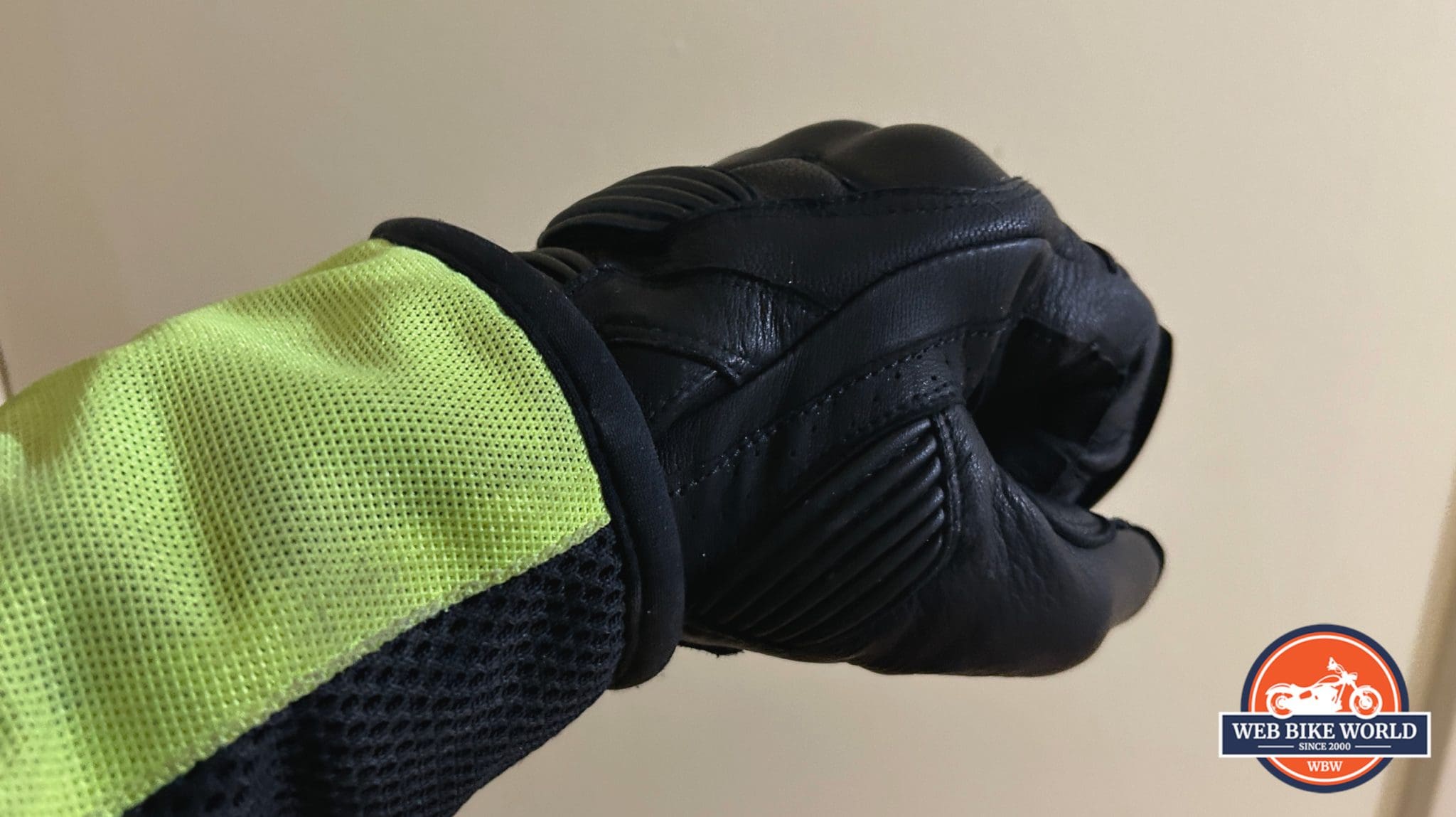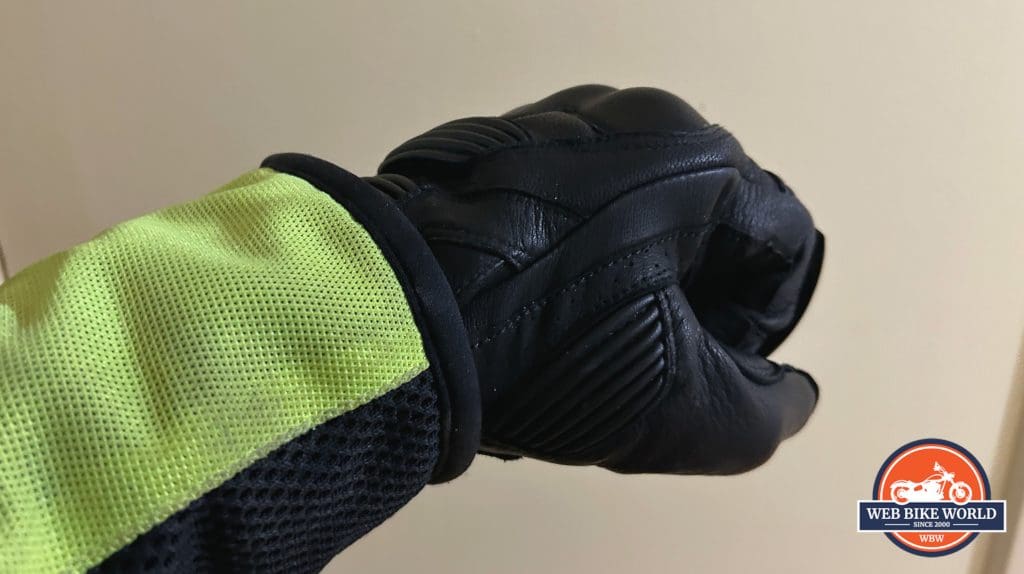 That same breeze through my gloves that kept them cool and dry in the heat simply disappeared. I'm sure that it was still there, but I couldn't feel it. Instead, all the way down to the tips of my fingers, I never felt cold. Even riding home with the air crisp and all my helmet, jacket, and pants vents closed because of how cold it was, my hands were warm.
It was a nigh-on unbelievable sensation. I was looking at the perforations in my palm at a stop light, and could see my own skin through them, but my palms were warm. It was as if a force field had popped into existence around my hand, and trapped just enough warmth to make me feel like I am now, fingers typing away at the keyboard in regular room temperature.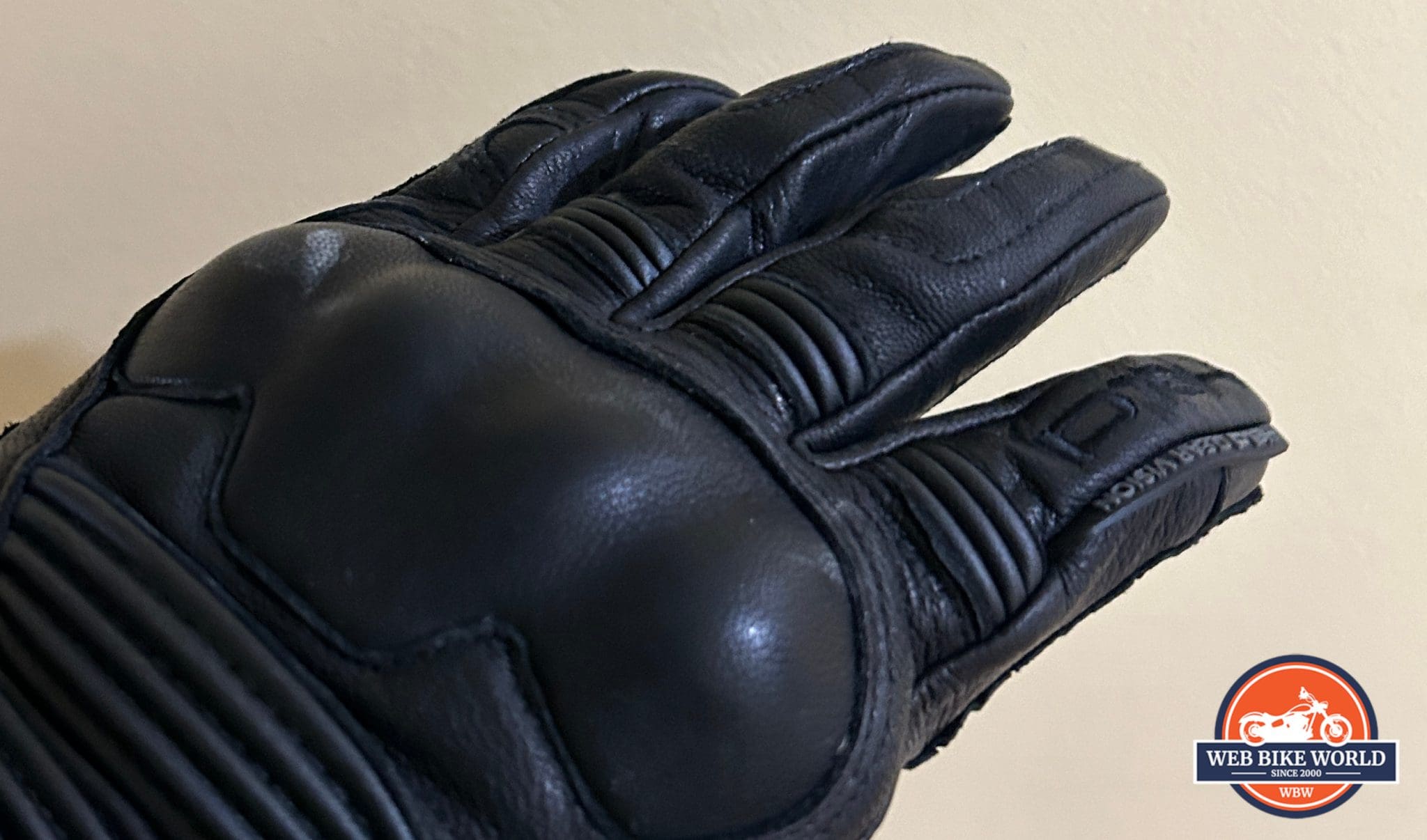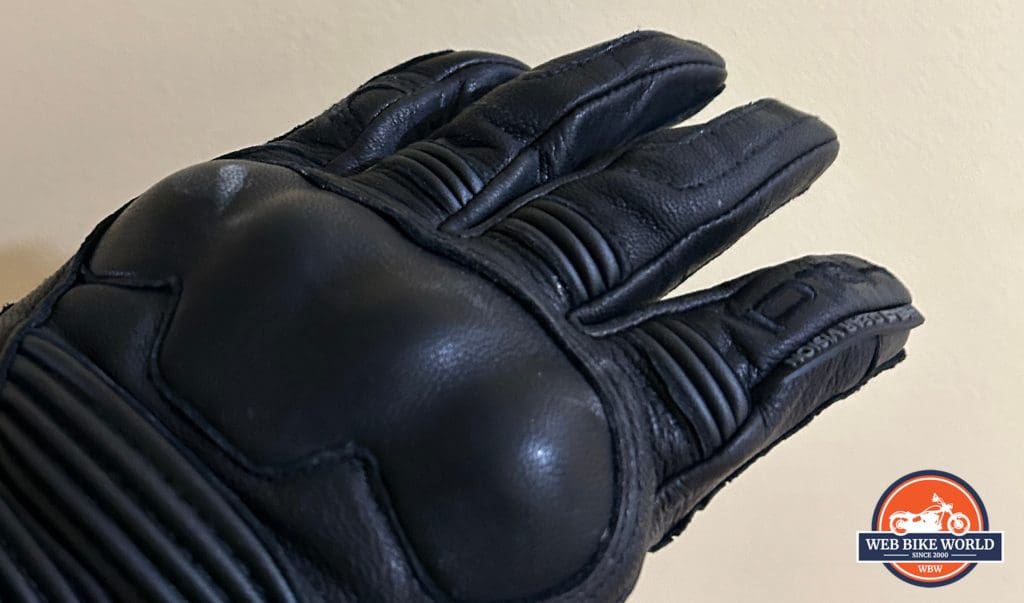 I've mentioned earlier that these gloves felt like a second skin, and during a particularly miserable day weather wise, I still wanted to test out the gloves to see just how much that stood true. I had made some potstickers for lunch that day, and was munching away using chopsticks to handle them. I looked at my hand, at the chopsticks, then at the potstickers, and went "Wait a minute…"
In perhaps the first and quite possibly last "Can you use chopsticks while wearing these gloves?" test ever done on wBW, I put on the right glove. Picking up the chopsticks? No issue. Positioning them without using my other hand to move them into place? As if I wasn't wearing gloves. Dextrous and communicative enough to allow me to pick up the other four potstickers on my plate, dip them into the soy, and then eat?
In a word, yes. Proof is in the pudding, or potsticker in this case, but after washing the chopsticks clean, I took the photo below to show that indeed, these gloves are unbelievably communicative and dextrous.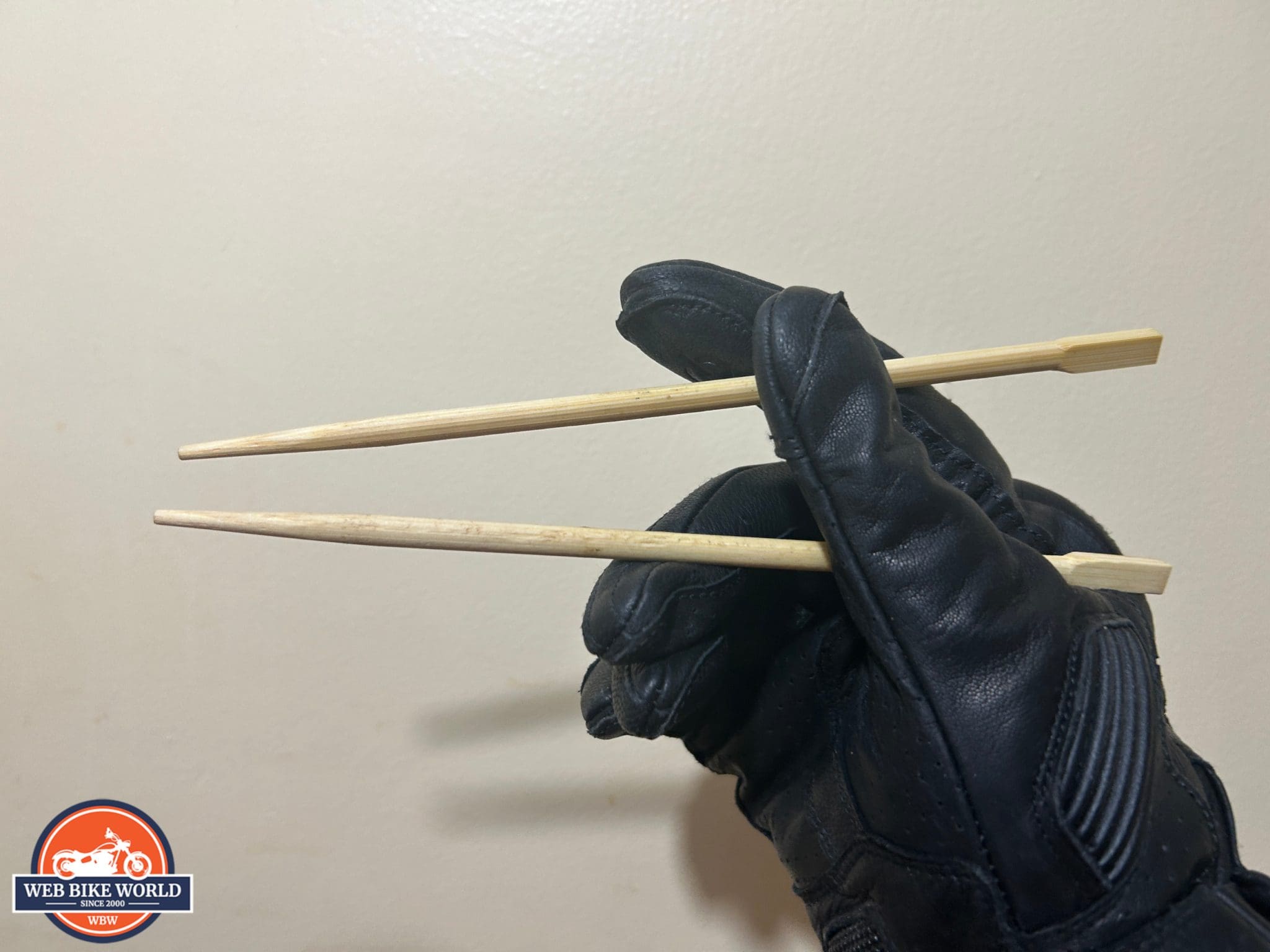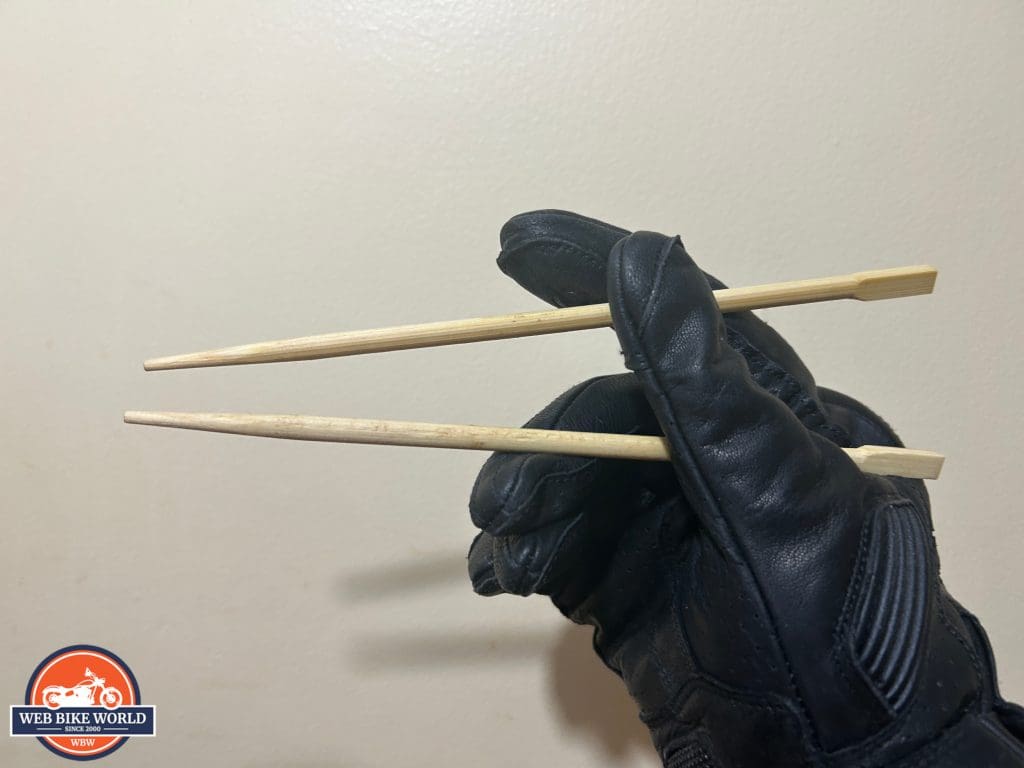 In terms of the touchscreen capability, I can safely report that there were no issues there at all. Even the lightest of touches activated touch capacitive buttons and screens. In fact, for the majority of "on hand" pictures for this review, I was wearing the gloves on both hands and taking pictures with my iPhone 14 Plus. No issues at all there!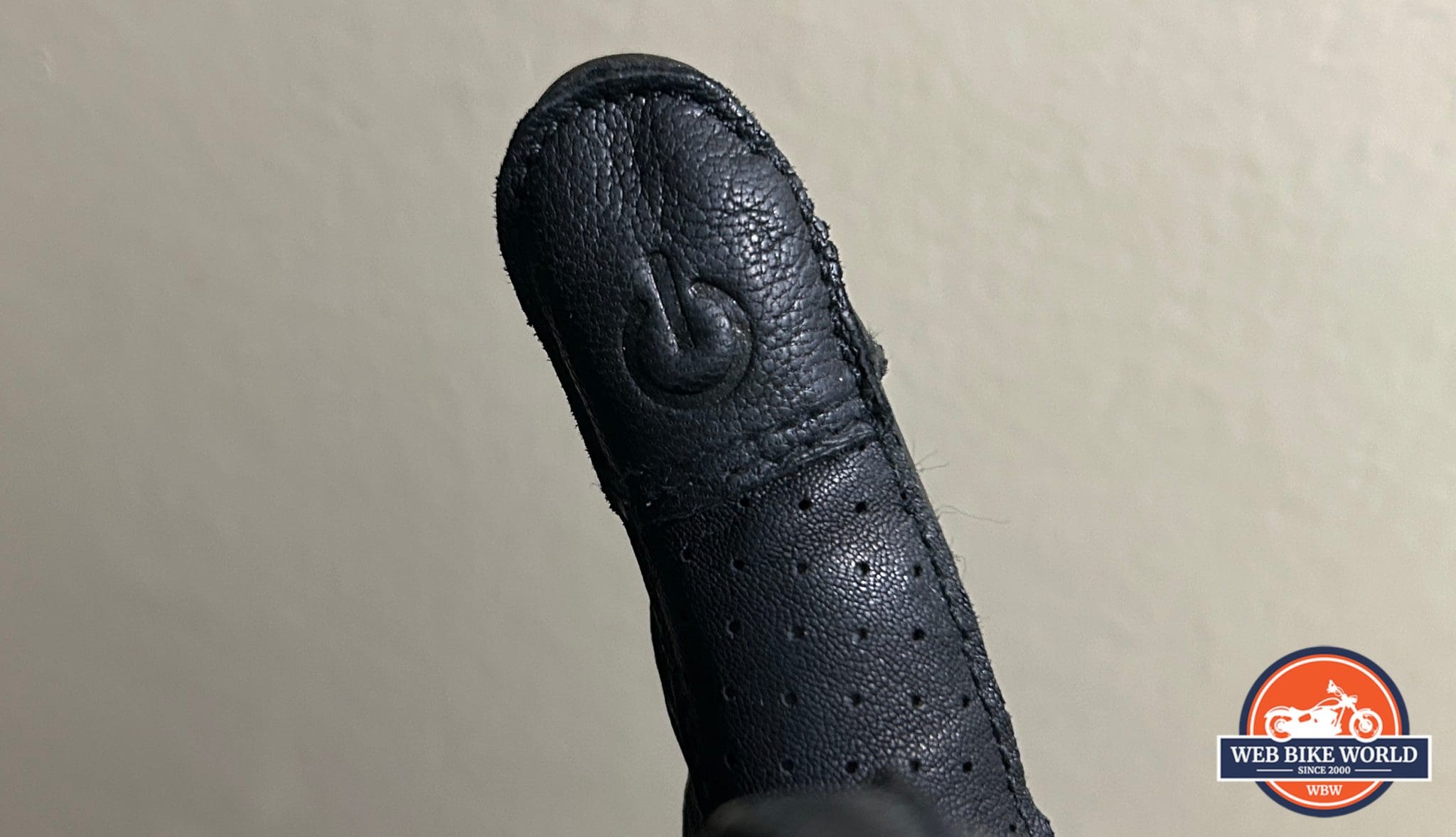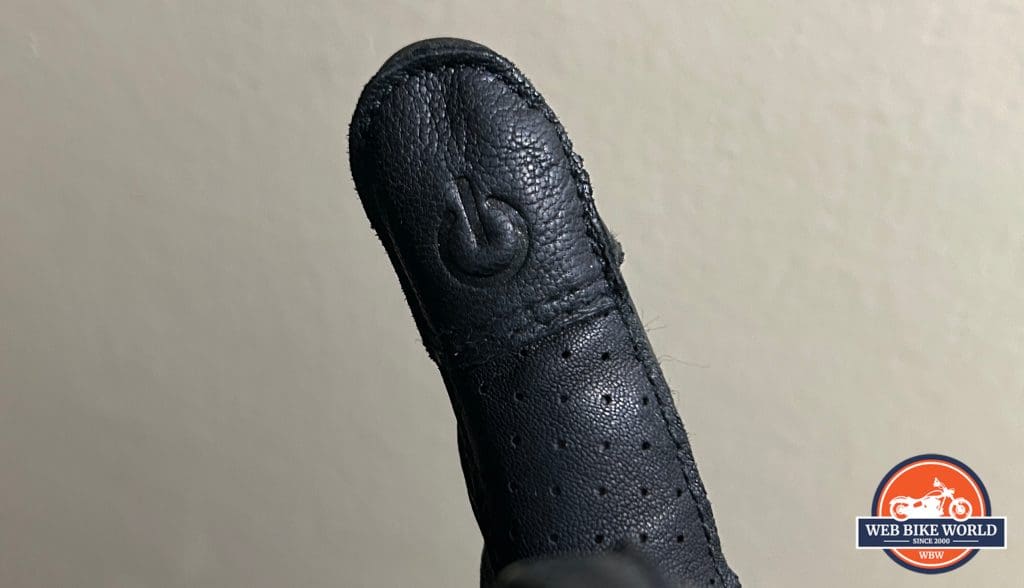 So, to run down why these gloves have a nearly perfect score, and those that know me know that I do not give perfect scores because nothing is ever 100% perfect:
Feel:

You feel connected and confident with your bars, and the touch capacitive areas work flawlessly

Comfort:

If it's hot, your hands are cool. If it's cold, your hands are warm. Don't ask me how they pulled it off with a fully perforated lower, but Held have managed to make it happen

Fit:

Once the gloves are on and the closures done up, they "disappear" in the sense that they just conform to your hand in every way you can think of.

Dexterity:

If you can eat potstickers wearing these gloves, I can't think of any situation where there would be any issue with dexterity 🙂 
Final Thoughts: One Of The Best Pair Of Gloves Out There
I don't have much more to say here that I haven't already said above, so I will simply reiterate my impressions of the Held Touch gloves.
They are soft, supple, and despite the thickness of the leather used, very mobile and allow for full dexterity. The knuckles are protected with SAS-TEC armor that you barely feel sitting on said knuckles. In fact, I felt the stiffness of the wiper blade more than the armor sitting on my knuckles in most rides!
When your hand meets your bars, it feels as if there is not even a glove there. That is perhaps the biggest, most direct compliment I can give to Held for their sheer design and engineering prowess in making the Touch gloves. I felt every single rock in the pavement, every cycle of the parallel twin thumping away beneath me, every last quiver of brake bite as I eased on the front lever, and the precise moment the clutch plates separated without needing to listen to the exhaust tone to tell when they were engaged.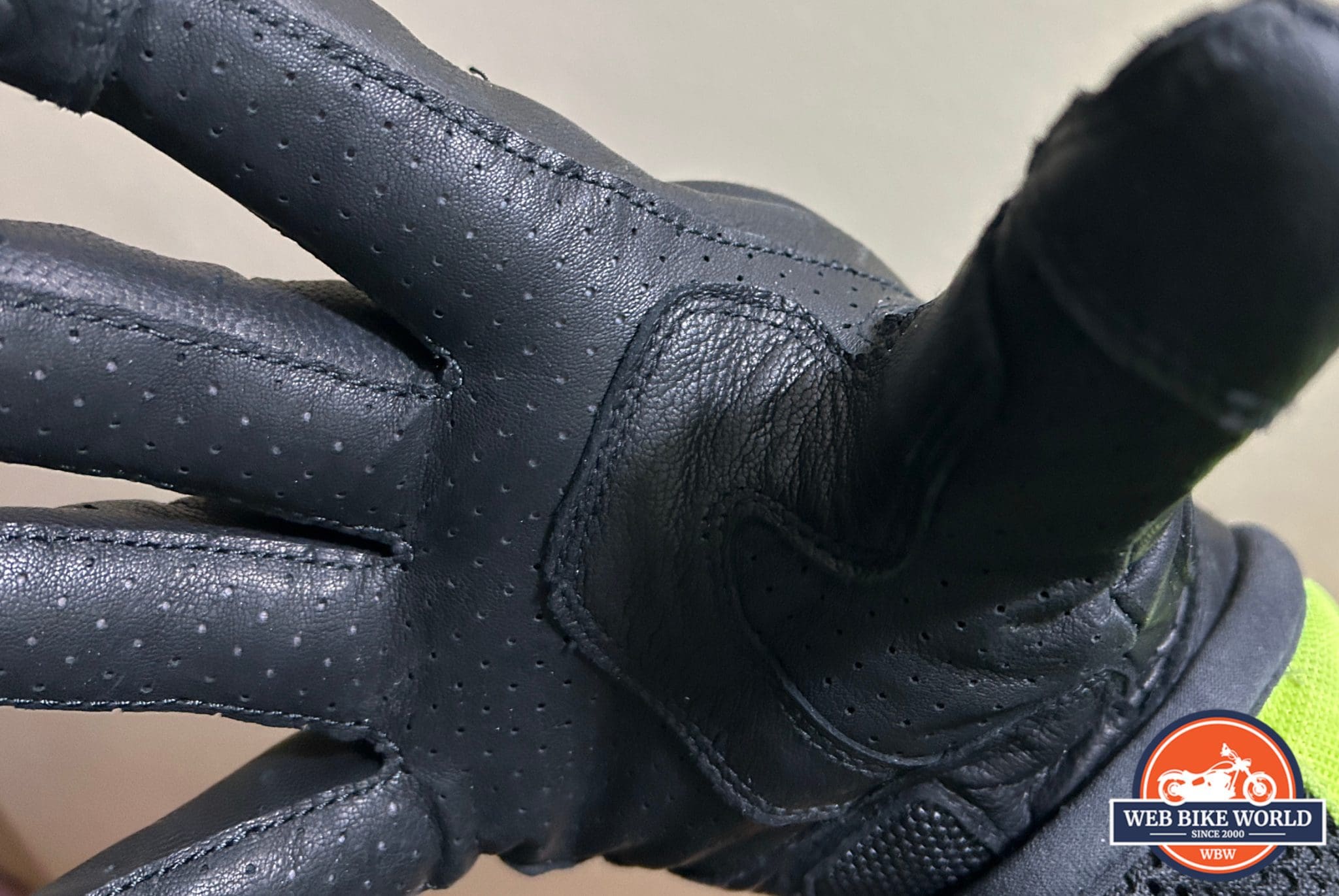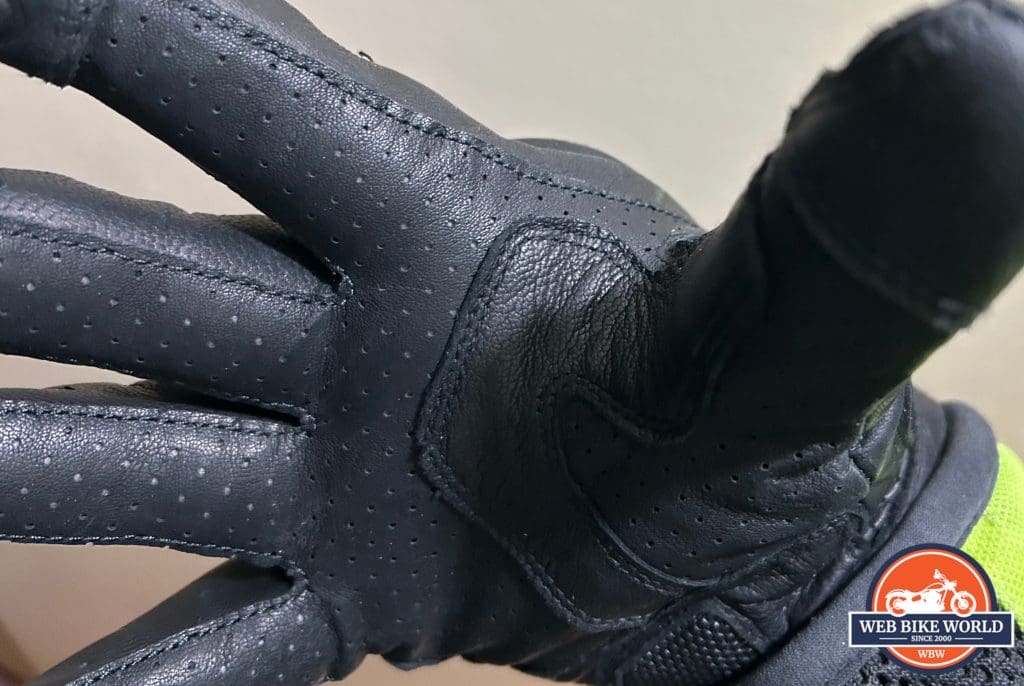 On a whim, I even tried out using utensils that require fine motor control and dexterity to use, and the gloves simply shrugged and did the job without issue. I have never used chopsticks wearing gloves before, and probably won't ever again, but it made sense in the moment when I was already giving the gloves a 4.6 out of 5 and it bumped it to probably the best score I have given anything in any review, across four years of doing this professionally. 
In sum: If you're a touring rider, either on a Honda, BMW, Harley, Indian, or anything, and you're looking for a pair of gloves that will serve you well and be the best pair you've probably ever used, don't walk by the Held Touch gloves. As unassuming as they are hanging on that peg on the wall, pick them up and try them on. 
You will very likely be just as surprised as I was.