Harley-Davidson's getting ready for their Homecoming™ Festival – and the fruit salad prep apparently also includes some sweet powerhouse drumming for 2023.
According to Harley's press release, Green Day will be taking to the stage Friday July 14th, while the Foo Fighters will purportedly headline the day after, on Saturday, July 15th – all to complement the four-day moto-culture festival's music, entertainment, activities, and bangin' foodstuffs.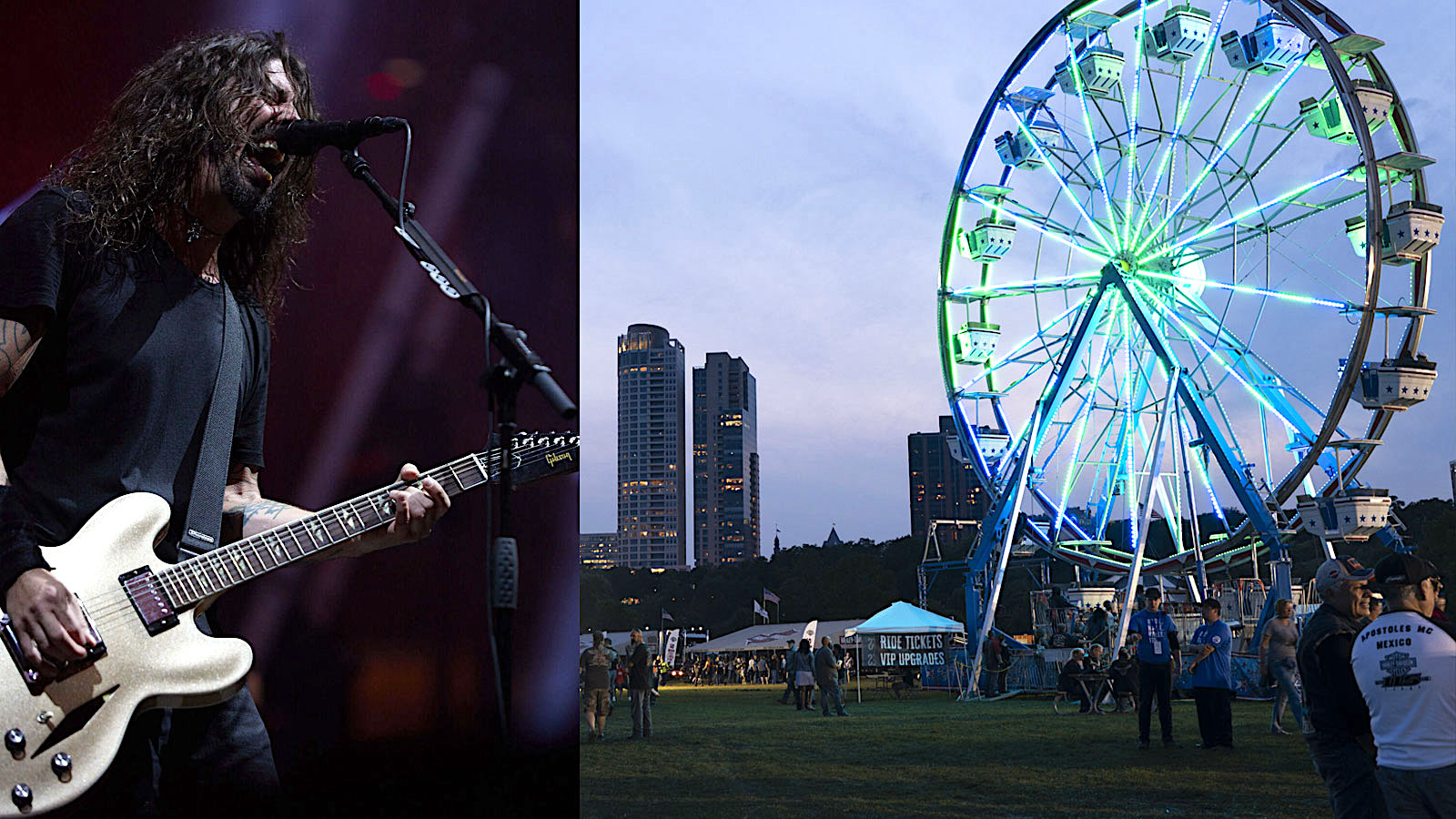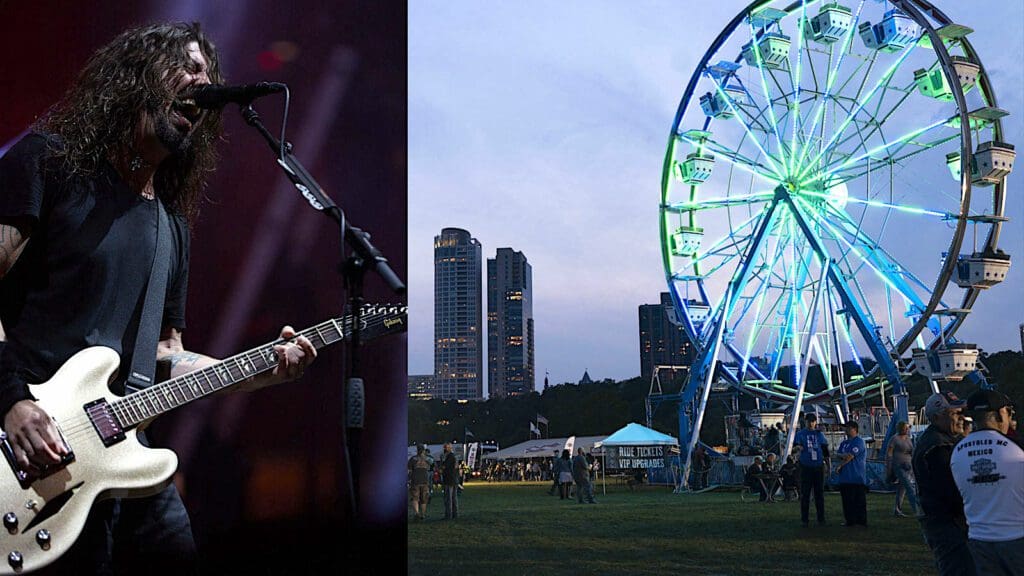 "We are very excited to announce the Foo Fighters and Green Day as headliners at our Veterans Park festival location," enthuses Jochen Zeitz, Chairman, President and CEO of Harley-Davidson. 
"We can't wait to host riders from all over the world in Milwaukee, as we come together as one Harley-Davidson family and welcome everyone to join us."
"With music at the heart of our festival, I can't think of two more iconic American rock icons to join our community in celebrating 120 years of Harley-Davidson."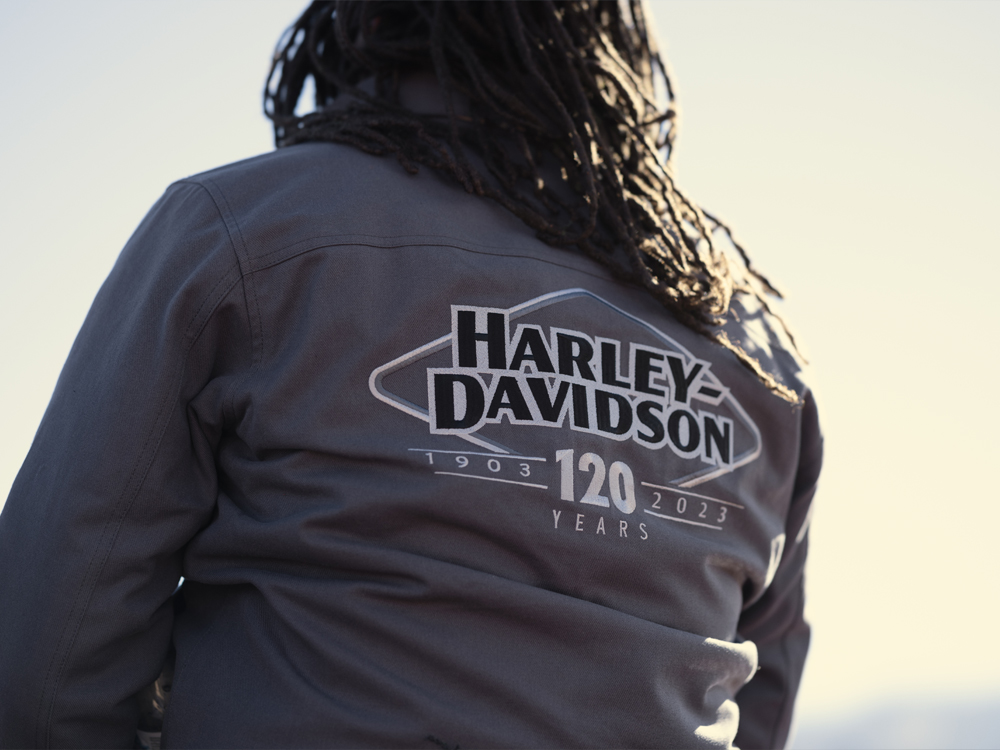 Other performers for the Homecoming™ Festival include: 
Cody Jinks

Social Distortion

Joan Jett & the Blackhearts

Phantogram

White Reaper

Kenny Hoopla
Expect a smattering of connected events to also spread across other locations like the Harley-Davidson Museum, Harley-Davidson Powertrain Operations, and at local Harley-Davidson dealerships; the Homecoming's core dates are slotted for July 13-16 and tickets are now on sale, so check out H-D.com/HomecomingTickets to have a gander at the general/VIP pricing.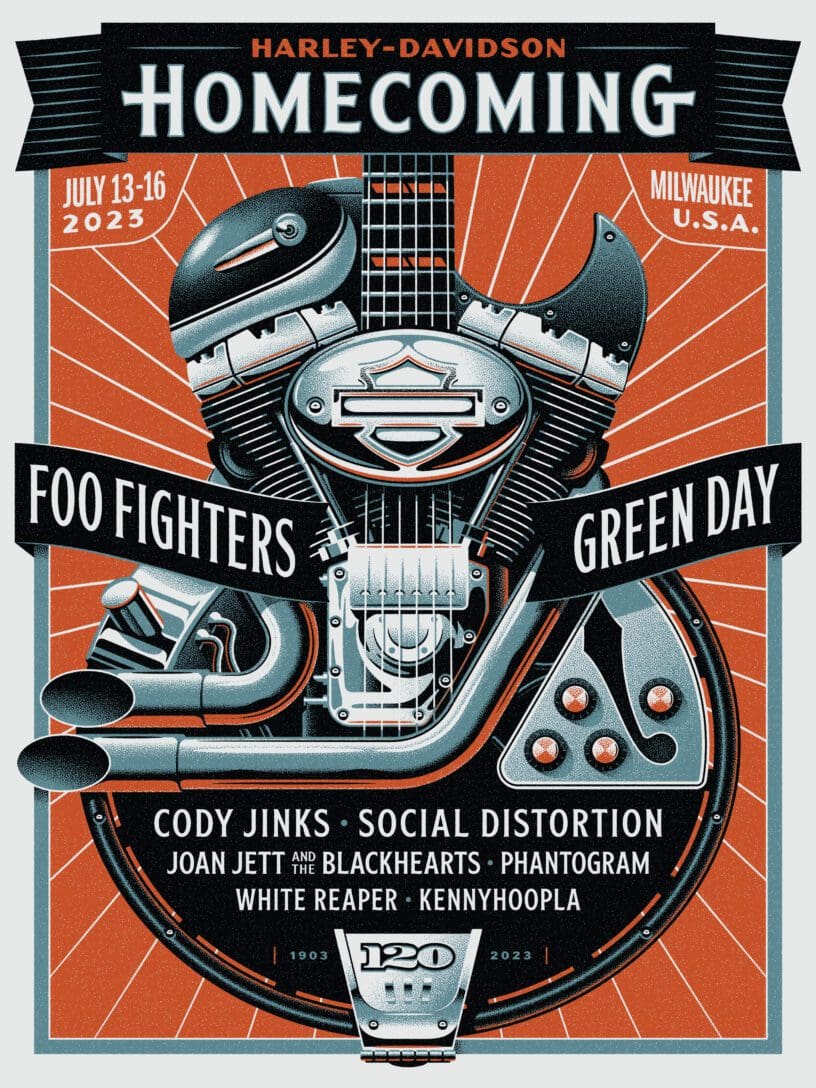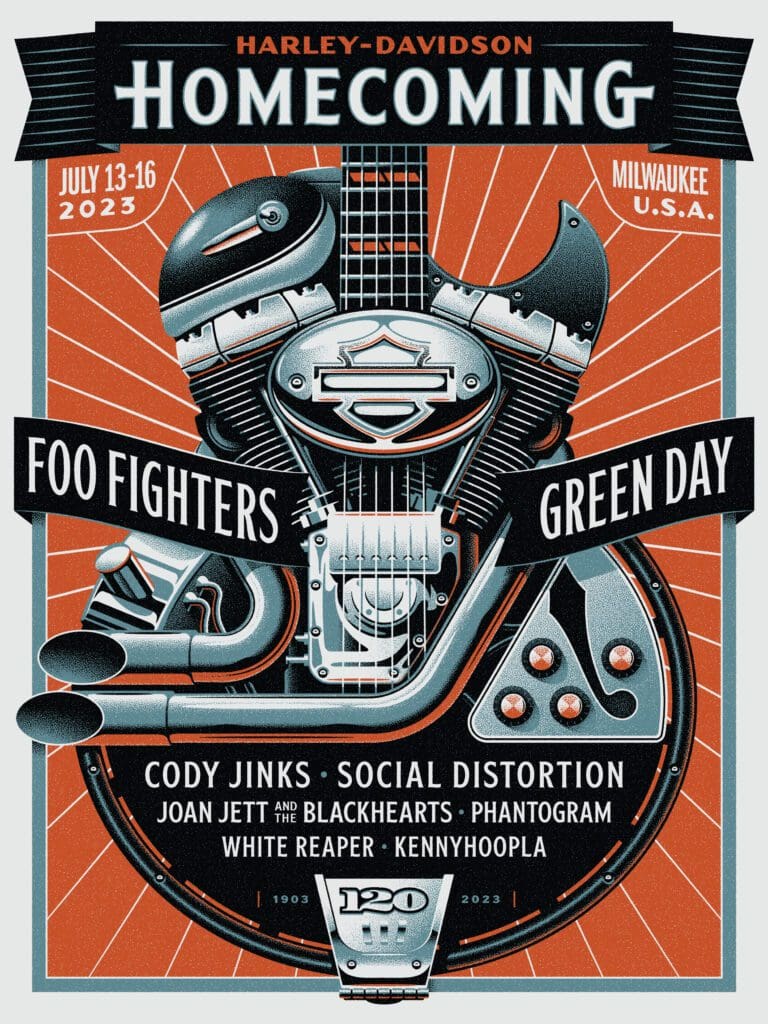 Are you going to be at Harley-Davdison's 2023 Homecoming™ Festival?
Let us know in the comments below, smack that button at the top of our page for ad-free reading, and as ever – stay safe on the twisties.