A Successor to the Milwaukee-Eight
Harley-Davidson is focused on moving forward, from new bikes like the LiveWire to its recently announced 2020 lineup, the company finally seems to be shifting in the right direction. A new line of liquid-cooled engines are on their way, but right now we want to talk about a patent for the push-rod V-twin engine that will replace the Milwaukee-Eight. 
A Speedier V-Twin With a New Valve System
Motorcycle.com spotted the patent that was filed in February but only recently published shows definitively that Harley had a new pushrod engine in the works. According to the patent, the company is working on a new overhead-valve system for an engine with this architecture. This overhead-valve system will allow the engine to achieve higher engine speeds than the currently used Milwaukee-Eight engine.
The four-valve-per-cylinder engine has pushrods on either side of the cylinder. Each rod activates a single rocker arm. When the rod moves up the rocker pushes two valves down. The current engine puts the pushrods on the same side of the cylinder, so this is a significant shift.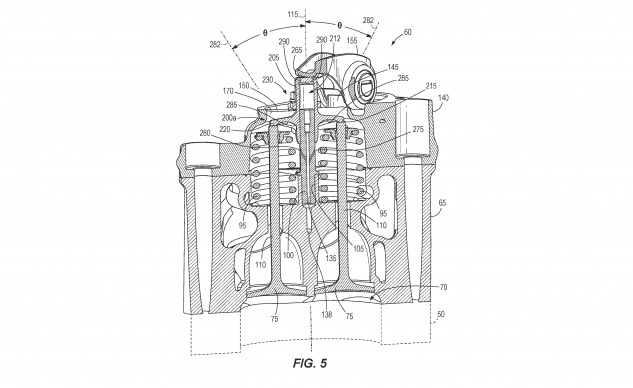 According to the patent, the new design will increase performance and make the engine easier to maintain and work on. In terms of performance, the new engine design is supposed to create a maximum engine speed of between 6800 to 7000 rpm. The Milwaukee-Eight engine redlines at about 5,500 rpm.
There isn't much else to the patent other than the new valve system. Harley did say the engine was a V-twin, but other than that we're in the dark. It's nice to see Harley still able to innovate on this engine design. It will be interesting to see how the development of the engine progresses.