Harley-Davidson is pouring sponsorship dollars into the Formula 1 electric category ahead of the release of their first electric motorcycle, the LiveWire. 
There is no questioning Formula E's exponentially growing popularity, thanks to all the supporters and fans. Where Formula One is attracting an older and wealthy crowd that doesn't mind paying a few thousand for F1 Paddock Club tickets that gives them an exclusive and luxurious way to spend the weekend at the track with open bar and lip-smacking gourmet buffet, it's pleasing to have brands like Harley joining hands in the supporters sections.
And, by sponsoring  Formula E, the Harley Davidson have proven its efforts and support for innovation in the segment. There is no doubt this is a great time and a smart move by Harley to step in as a sponsor.
The LiveWire will cost about $US29,990 (about $A40,000) when it is released in America and Europe in September 2019. It will be released in Australia late next year.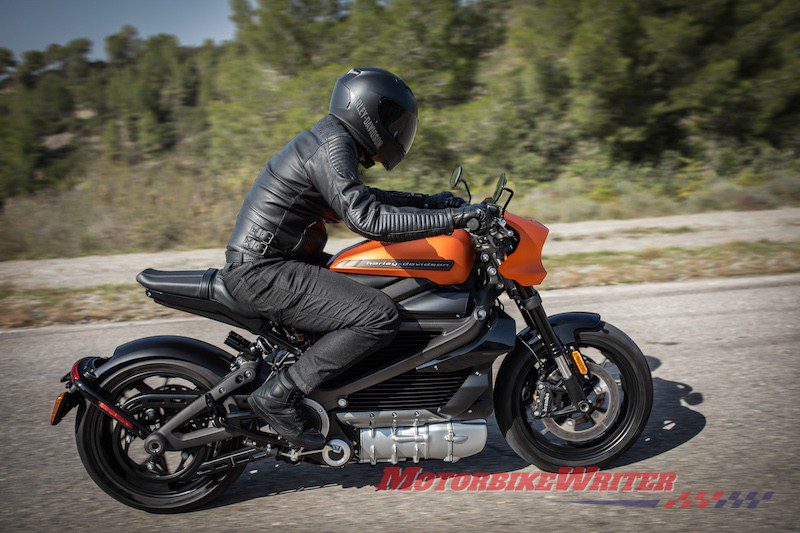 Four-wheel formula?
Just because Harley is sponsoring leading Formula E team Envision Virgin Racing does not necessarily mean the iconic American company will produce electric cars in future.
After all, Harley has previously sponsored other car racing categories, including several of the Australian Supercars drivers, and has not yet released a four-wheeler.
However, never say never, right?
The sponsorship deal is more to do with the incoming wave of electric mobility and raising its profile in Europe where the company is facing hefty retaliatory tariffs in the wake of President Trump's trade wars.
Last week Harley announced a further 3.8% drop in sales, laying some of the blame on the trade war.
Trump responded by saying the European tariff hike on Harleys and other American products was "unfair to the US" and that "we will reciprocate".
However, the tariff hike is in response to Trump's tariff hike on European steel and uranium which also increased raw material costs for Harley.
When Harley announced last year that they were closing a Missouri factory and opening on in Thailand, Trump called for a boycott on Harley for moving production offshore, even though they had already been making bikes in Brazil and India for some years.