If you've never had the "Grand American Touring Experience," Harley-Davidson's here to satiate any and all anticipations, thanks to a new film stuffed to the nines with cool scenes of moody batwing fairings, memorable icons of the past, and questions like, "how do we take our most premium product to another level?"
Of course, the hype is centered around the American bike brand's refreshed Custom Vehicle Operations – CVO™ – Road Glide® / Street Glide®, with verbiage grabbed from Harley's VP of Design, Brad Richards.
"What does the evolution of CVO™ look like?" posits Richards in the recent Youtube-published film.
"There's this idea that Harley-Davidson shouldn't change, but we wanted to have the confidence to move it forward… instead of saying 'why can't we?,' it's, 'why shouldn't we?,' and, 'what CAN we do?'"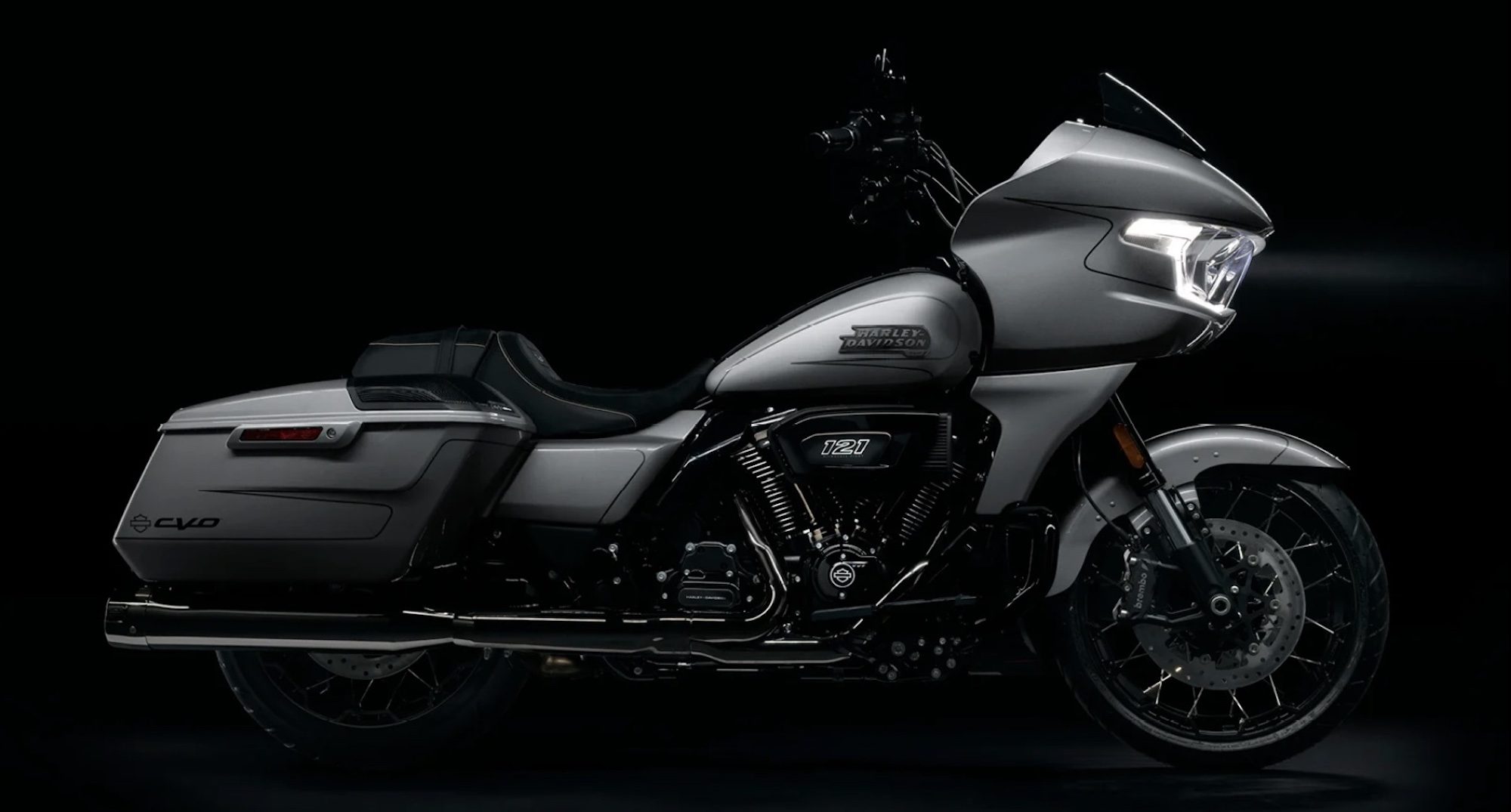 As stated by Harley's recent press release (published by Roadracing World), the 2023 CVO™ Road Glide® and 2023 CVO™ Street Glide® carry Harley's Milwaukee-Eight® VVT 121 engine, featuring refreshed cylinder heads and a new cooling system/intake tract – both of which are optimized thanks to the variable valve timing (VVT). 
Elsewhere, "dramatic new visual designs" dress the bikes with integrated venting/LEDs (as well as a neat front mudguard) rolling on cool, Combo Cast Laced wheels.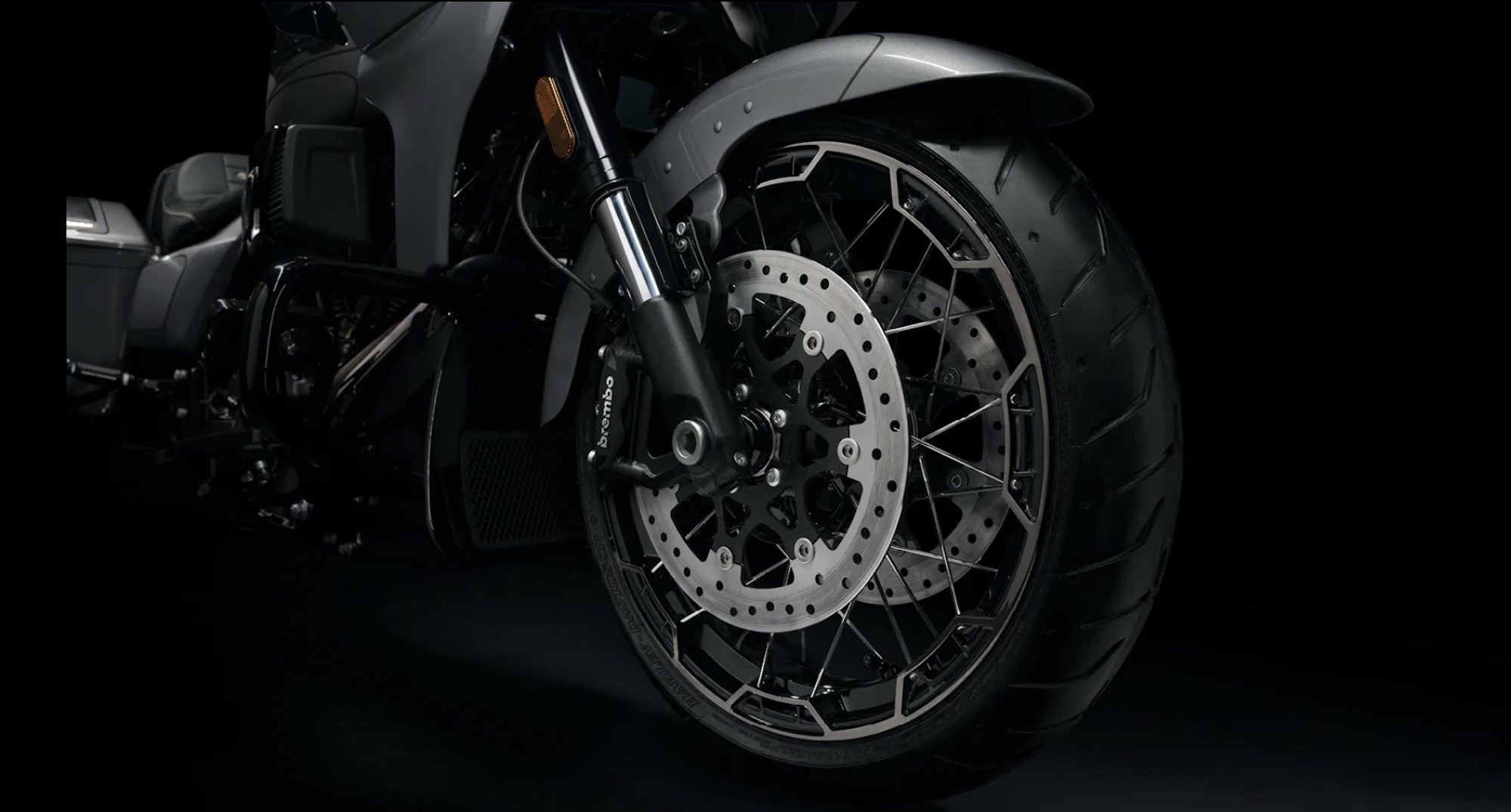 Adding a new 6-gallon fuel tank didn't hurt – and neither did the weight reduction, which currently stands as -31lbs for the CVO™ Street Glide® and -35lbs for the CVO™ Road Glide®. 
A tweaked side bevel and re-tailored saddlebags are plopped over SHOWA suspension (now 50% more for the rear unit) and Brembo brakes, which now work in tandem with a Cornering-Traction Control System (C-TCS) and a Cornering-Antilock Braking System (C-ABS).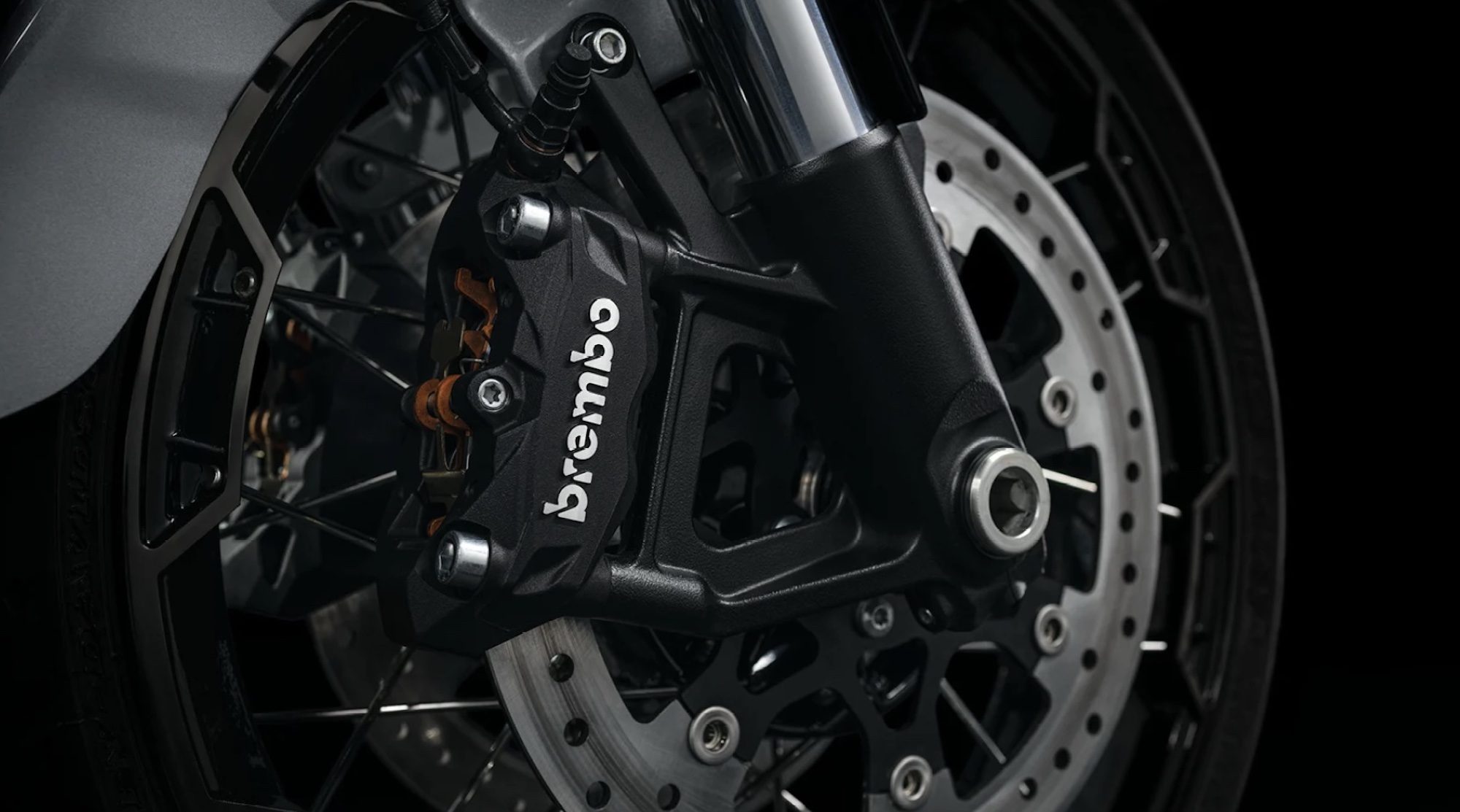 The brand new addition of three ride modes (Road, Sport, and Rain) also complement the integration of ear/eye candy in the form of Harley's Skyline™ OS Infotainment System – a brilliant bit of tech that boasts the following: 
12.3-inch TFT color touchscreen

Compatibility with Apple and Android devices

Wi-Fi connectivity enables wireless connection

Bluetooth® receiver for wireless headsets

Expanded media storage compartments

USB-C connection point

New 500-watt RMS amplifier for Harley-Davidson® Audio (Rockford Fosgate® Stage II four-speaker audio system)
"One of the best things about designing or evolving an icon is that we have this incredible lineage," finishes Richards. 
"We've been perfecting it for at least five decades longer than any other nearest competitor. We know how to unlock this experience, and I think these new CVO™ Grand American Touring bikes are the ultimate aspirational pinnacle of that idea."
What do you think of Harley's 2023 CVO™ Road Glide® and 2023 CVO™ Street Glide®?
This slideshow requires JavaScript.