Harley-Davidson will celebrate its 115th anniversary in Milwaukee, Wisconsin, from 29 August 2019 with a limited-edition beer, not champagne, after a tough year.
Over the past 12 months the company has suffered a drop in sales in most markets, battled an increase in tariffs in Europe and China and faces higher raw material prices. The company expects extra costs of $US15-$20 million a year after President Donald Trump increase steel and aluminium tariffs.
Yet all that will be put behind as the company's headquarters hosts major anniversary celebrations held every five years in their home town since the company's 85th anniversary in 1988.
Beer will flow
This year, there will be no champagne corks popping, but the sound of ring pulls being opened should reverberate around the walls of the tall buildings in the city as Harley fans toast the legendary brand with Harley-Davidson 115th Anniversary Milwaukee Lager from August 29 to September 2.
Interestingly, just as Harley has suffered under President Donald Trump's trade war, so have brewers as the higher price of aluminium for beer cans has led to an increase in costs and layoffs.
Motorbike Writer is flying over to Minneapolis to ride the new FXDR and Touring models to Milwaukee for the celebrations, so stay tuned for our reviews.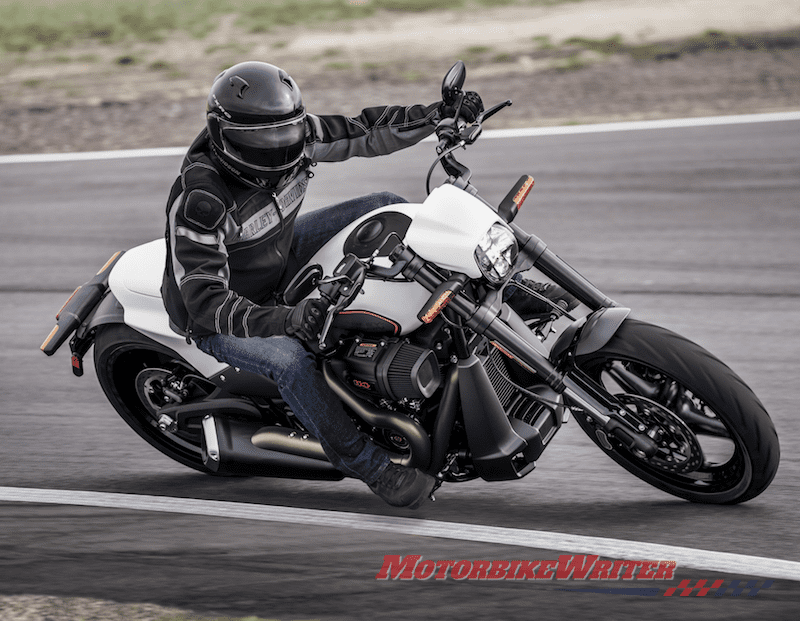 We'll also give you a comprehensive review of the limited-edition brew!
It is the product of three different Milwaukee breweries: Good City Brewing, Third Space Brewing and Milwaukee Brewing Company.
The fictitious Shotz Brewery from popular 1970s TV show Laverene & Shirley was not involved!
It features a blend of all-Wisconsin malts roasted in Milwaukee by global malt company Malteurop.
Third Space Brewing co-founder Andy Gehl says one of the most exciting things about the whole project is that "it's just about Milwaukee and the heritage and the history".
Anyway, Harley is more a beer bike than a champagne cruiser!